Music
Gramatik At The Wiltern: Review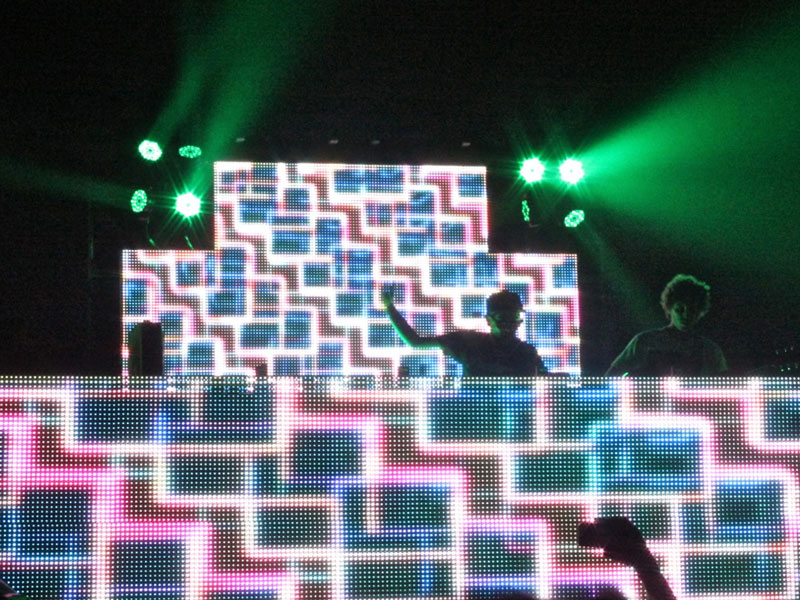 Gramatik, with his funky electro sounds and hiphop beats, lit up the stage Friday night at the Wiltern Theater in Los Angeles, reminding everyone in hearing range that it's not always about the drop.
Opening acts Exmag and heRobust warmed up the audience, many still trickling into the venue hours after doors opened. Electronic band Exmag was reminiscent of Gramatik's earlier music, songs like "Muy Tranquilo," while heRobust's hard-hitting trap got the head-banging pit crowd excited.
But the night belonged to Gramatik, who came out right on schedule and wasted no time getting started.
The native Slovenian, formerly of the label Pretty Lights Music, mixes soul, jazz, funk, hiphop and electro music. Call it future funk or electro-soul — whatever it is, Gramatik does it best.
There is no drop. Instead, you slide into a cool groove that carries you into the night, whether you're holding your beer and bopping your head or busting out in a dance circle with friends.
Because Gramatik's music transcends any specific genre, the crowd was an eclectic mix: small contingents of barely legal teenagers and middle-aged folks experiencing a second coming of wanderlust. But they all danced below the same marijuana haze that hovered just above eye level.
Gramatik's set was also a good mix of old and new, bringing back favorites like "Just Jammin'" from his 2009 album "Street Bangerz Vol. 2," and throughout the night, Gramatik treated the audience with still-unreleased tracks from his upcoming album, "The Age Of Reason."
Showcasing new songs live can be tough. No crowd recognition, no cacophony of "oohs" and "ahs" as ears recognize a favorite beat.
But that's where Gramatik's magic lies.
Just as he layers different music genres in his tracks, the songs from his set overlap until eventually you don't know when one song ends and the next one begins. For this music lover, that's more than okay because with Gramatik, it's not about having one hit song after another.
Gramatik's music is about having an experience, like a late-night car ride down Pacific Coast Highway with your friends, listening to music with the windows down as you search for a great ham and cheese croissant. And Gramatik's show is about keeping the crowd dancing, grooving, jiving and any other enjoying-music-ing verb you can think of.
Also, whoever is his light guy, kudos to you too.
Reach Editor Melissah Yang here. Follow her on Twitter @MelissahYang.