Technology
GoldieBlox Responds To Beastie Boys Complaints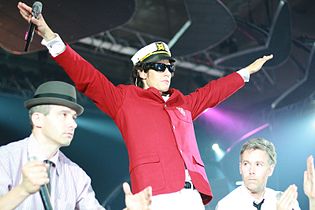 What originally started out as a fun way to get young girls interested in mathematics and engineering has now become a much larger legal battle between a California toy company and a famed New York hip-hop band from the 80's.
Originally, "GoldieBlox" was a new type of toy meant to revolutionize the marketing behind mainstream toy companies. The story behind the toy focuses on Goldie, "the kid inventor who loves to build," as mentioned in the kickstarter that put GoldieBlox in the public's eye. It was started by a Stanford Engineer, Debbie Starling, who, in her words, "thought the word, "engineering" was nerdy and intimidating and just for boys." Starling intended for Goldieblox to appeal to young girls with a desire to learn, build, and inspire, much like how LEGOs were marketed for boys.
The controversy started after the kickstarter was funded and a commercial was made to advertise the toys. It demonstrated a style of playing much like an elaborate rube golderberg machine to the tune of "Girls" by the Beastie Boys with different lyrics. The video went viral last week and hit over 8 million views by Monday.
The story diverges there, with reports that GoldieBlox was the first to take action, suing the Beastie Boys before they actually took any action or gave an official response to the video. This was intended to be an initiative against any threats, which came from the comment that, "on his deathbed, one of their members, Adam Yauch, said he never wanted the song to be used in commercials."
The remaining members of the Beastie Boys responded to this lawsuit with an open letter that acknowledged and admired what GoldieBlox stands for, but that their music is still being used in a way they deem inappropriate.
""When we tried to simply ask how and why our song 'Girls' had been used in your ad without our permission, YOU sued US," Diamond and Horovitz said in their letter.
Goldie Blox, in return, has taken down the youtube video and replaced it with a new one that replaced the song with a lyric-less one that is different than the original. According to Starling, ""We don't want to spend our time fighting legal battles. We want to inspire the next generation. We want to be good role models."
Reach Tech Editor Eric Parra here.