Arts+Culture
Five Ways to Give Back This Thanksgiving
One of the best ways to express thanks is to give back to your community. And Los Angeles is no exception- the city needs you. If you're planning to be in L.A. over Thanksgiving (Nov. 28) and looking for a meaningful way to spend the holiday, volunteering is a great option to consider.
Los Angeles is home to thousands of veterans and homeless residents who desperately need your time and attention. In fact L.A. is home to more than 6,000 homeless veterans. For these Angelenos, the holidays can be the most lonely time of the year.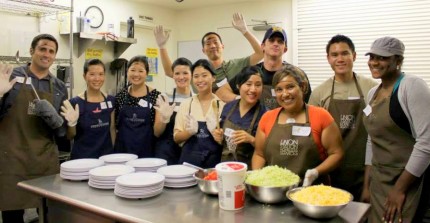 If you're unable to volunteer on Thanksgiving or will be out of town, there are still many ways to contribute this holiday season.
Hundreds of food drives will be taking place all over LA County.
Here are five ways for you to get involved in the Los Angeles community during Thanksgiving week.
1. Dinner in the Park
Union Station Homeless Services has hosted the "Dinner in the Park" event for the last 35 years. The volunteer-run dinner helps provide warm holiday meals to more than 7,000 low income, homeless and senior citizens. The event is held November 28 from 11:00 a.m. - 3:00 p.m.
2. Thanksgiving Day Serving
Spend your holiday helping Food on Foot distribute food and sleeping bags to hundreds of poor and homeless individuals and families on November 28 from 2:00 - 5:00 p.m. Food on Foot is a nonprofit organization that provides the poor and homeless of L.A. with meals, clothing and assistance to those transitioning into employment.
3. Thanksgiving Community Dinner and Celebration
Volunteer your time at the Westside Thanksgiving Community Dinner and Celebration. A Thanksgiving lunch, and children's carnival will take place at St. Anne's Church in Santa Monica. There are five volunteer shifts on November 28 between 6 a.m. and 2 p.m. available, or you can donate clothing items for the clothing drive or food items before the big luncheon.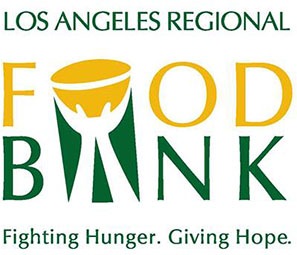 4. Thanksgiving Week Events
Here is a great option for those of us who can't spend Turkey Day volunteering. Hope of the Valley Rescue Mission's Thanksgiving Day Banquet volunteer registration is already full, but they are still looking for people to hand out clothing, hot meals and hygiene kits Tuesday through Friday of Thanksgiving week.
5. Hold a Canned Food Drive
If you aren't able to volunteer your time over the holiday, hold a canned food drive the week before and donate the items to the Los Angeles Regional Food Bank. Make the 400-pound pledge by collecting over 400 pounds of food and they will pick up the donations from you!
Contact Staff Reporter Madeline Ewles here. Follow her on Twitter.