Technology
First Reports Of Stolen PS4s Surface In Bakersfield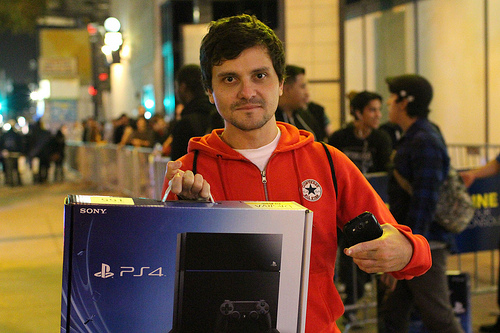 With the recent excitement over the next big gaming console release, it's no surprise that a bit of madness snuck its way into the Playstation 4 launch event.
With that being said, no more than 3 hours passed between the first PS4 officially being sold and the first PS4 being reported stolen. Not long after that, a second PS4 was reported stolen in the same city of Bakersfield, California
From a local news source, Bakersfield Now, Police Sgt. Joe Grubbs was was quoted "For the thieves, that's going to be a hot item for them, as well, either for selling, or then 'gifting' it."
SEE ALSO: Thousands Line Up At Midnight For Sony's PS4
The report continues that a man was robbed at approximately 12:25 a.m. outside of the Valley Plaza Mall immediately after he purchased the next generation console. The robbers have already been suspected as a 19-year-old Marcus Jenkins and 20-year-old Maurice Boyd. The two suspects were caught and arrested while the Playstation 4 was found hidden in a nearby apartment along with a replica gun.
The second robbery occurred at a Best Buy that same night with two masked men who escaped into a white minivan. As of this writing, they have not been arrested and the police force has not given any comment.
Read the full story from Kotaku and Bakersfield Now.
Reach Tech Editor Eric Parra here.