Food
Hollywood's First Ghirardelli And Disney Store Now Open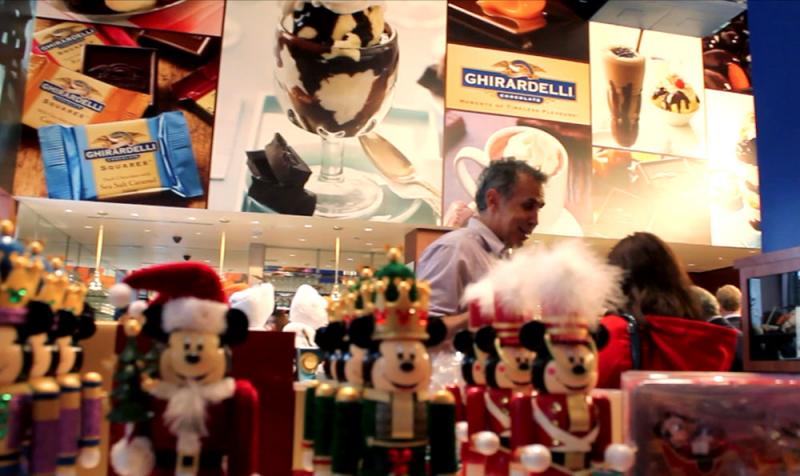 Dozens lined the corner of Hollywood Boulevard on Nov. 15 to watch the ribbon cutting to celebrate the grand opening of a newly merged
Disney
and
Ghirardelli
store.
"Ghirardelli Chocolate is honored to join Disney on Hollywood Boulevard …." Marty Thompson, president and CEO of Ghirardelli, said in a press release. "We have been bringing quality chocolate to the public for over 160 years, and this iconic location in the heart of Hollywood is the perfect place to continue the tradition."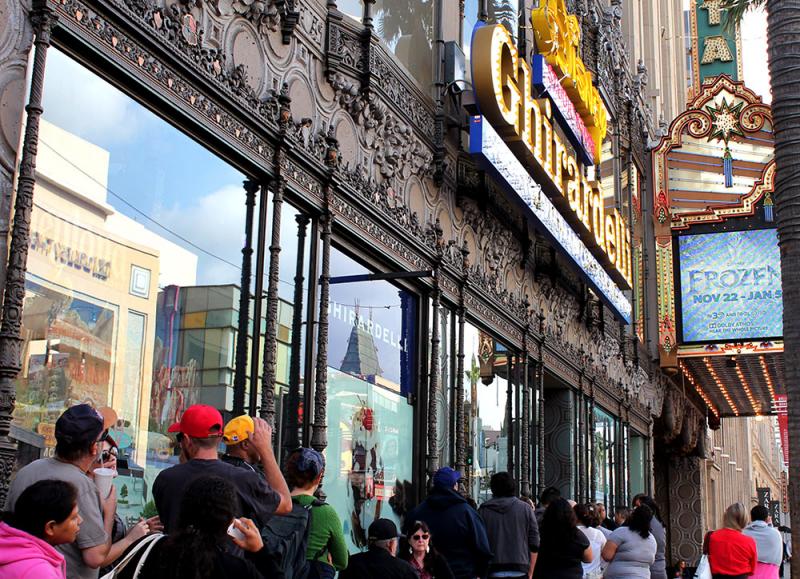 This
Ghirardelli Soda Fountain and Chocolate Shop and Disney Studio Store
is the first of its kind.
"We've partnered with Disney for several years at other locations, but we've never joined the two brands in one store," Kym Hough, the senior marketing manager for the restaurant retail division at Ghirardelli, said.
In September, it was announced that the historic Disney's Soda Fountain and Studio Store would be closed temporarily to make way for a new store incorporating Ghirardelli. Initially, many Disney fans were disheartened to hear about the merger.
Despite the doubts, the newly merged store does not take away from the store's original Disney magic. Instead, the new store allows Disney fans to browse Disney products with the added element of enjoying Ghirardelli treats.
"The guests can come and they can experience Disney and they can also experience Ghirardelli chocolate," Hough said.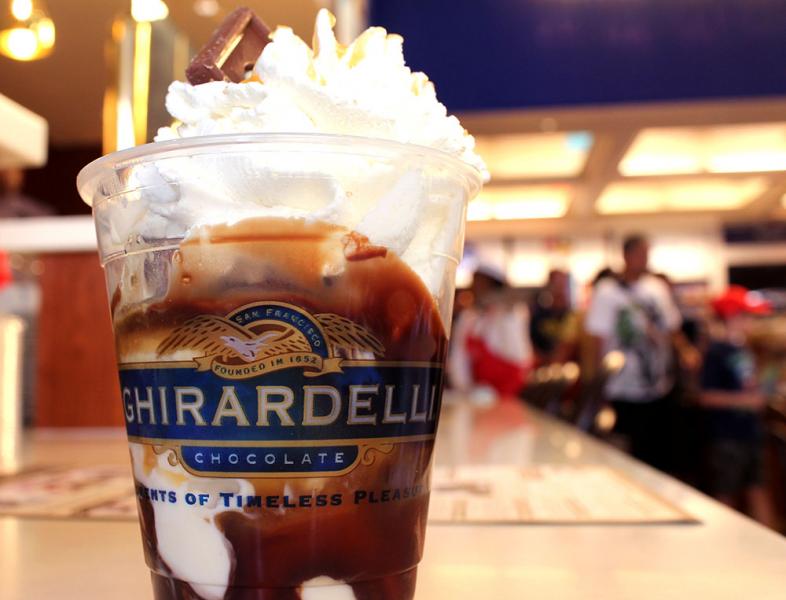 Inside the store you will find a Ghirardelli bar area that features a variety of chocolate concoctions, which include shakes, floats, chocolate drinks, espresso drinks, and a wide array of sundaes.
In addition to the Ghirardelli bar, there is a combination of Ghirardelli chocolates and Disney trinkets, including toys from Disney's new film "Frozen," set to release Nov. 27., and a plethora of collectible Disney pins.
The store will be open Sunday through Thursday from 9 a.m.-10 p.m. and Friday through Saturday from 9 a.m.-12:00 a.m.