Los Angeles
Ex-LAUSD Teacher Gets 25 Years For Feeding Semen To Students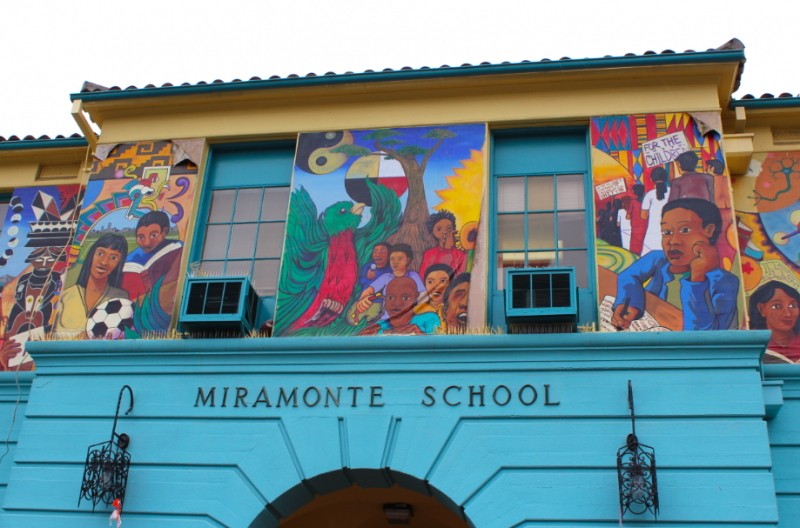 A former South Los Angeles elementary school teacher was sentenced to 25 years in prison Friday after pleading no contest to charges that he subjected more than 20 children to lewd "tasting games."
SEE ALSO: L.A. Teacher Charged With Molesting 23 Children
Mark Berndt, 62, admitted to blindfolding students and feeding them his semen either by spoon or on cookies, according to the Huffington Post. He is also said to have put cockroaches on the students' faces or in their mouths.
Berndt's 25-year prison sentence was handed down as a result of his no contest plea, which is legally equivalent to a guilty plea. His lawyer explained that Berndt did not want his alleged victims to take the witness stand, according to the Los Angeles Times. Prosecutors likewise urged the plea, concerned that tesifying would "re-traumatize" the children.
The former third-grade teacher, who taught at Miramonte Elementary School for more than 30 years, was arrested in January 2012 after a drugstore photo processor discovered pictures of blindfolded children—some with their mouths taped—and called the police. Authorities later found a blue spoon and container with Berndt's semen in his classroom, in addition to hundreds of photos.
SEE ALSO: Second L.A. Unified Teacher Arrested For Performing Lewd Acts On Students
Berndt is not the only teacher from the school to be accused of sex crimes against students. At least two other staff members from Miramonte have been charged with molestation, including former teacher's aide Ricardo Guevara, who is serving 15 years for inappropriately touching three female students, and former teacher Martin Springer, who is currently awaiting trial for allegedly groping a student in 2009.
After Berndt's arrest, the Los Angeles Unified School District placed the entire Miramonte staff on temporary leave. Forty-three of the 76 teachers returned this school year, and a new principal was hired.
Read all of Neon Tommy's coverage of the Miramonte scandal.
Reach Executive Producer Chrystal Li here.