Los Angeles and Region
CalArts Shuts Down Campus Due To Illness Outbreak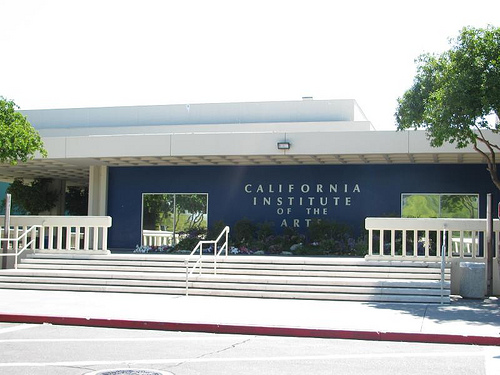 The California Institute of the Arts (CalArts) announced a complete campus shutdown, and embarked on a sterilization campaign on Friday after a mysterious virus struck the university earlier this week.
"I was walking in the hallways and heard people getting sick everywhere," said CalArts cinema student Eyal Resh, describing his experience on campus this week.
CalArts officials have not reported that they know which virus hospitalized many of the university's students. But the virus' symptoms and the patterns in which the virus has been spreading are similar to those of the norovirus, according to LA County Public Health Department.
The norovirus infection is a stomach bug that causes inflammation of stomach and intestines, and leads to nausea, diarrhea, vomiting and stomach pain. Norovirus illness can cause food poisoning, but is not the sole cause of food poisoning. The virus can become dangerous and even deadly when coupled with dehydration, especially amongst young children, the elderly and people with preexisting conditions.
The CalArts cafeteria has been closed since Tuesday as a precaution because some at first assumed that the illness going around was food poisoning. Although the cafeteria has been inspected and proven clean, the university announced that it will be closed at least until Monday.
Therefore, CalArts students who live on campus—whether they have a meal plan or not—have been able to get their food from food trucks that the school has brought to campus.
"[The administration] has shown tremendous care and responsibility," said Resh. "They keep on sending us emails, updating us and making sure that everyone who's sick gets taken care of."
CalArts announced in its online updates that the administration is taking preventative measures to disinfect and sterilize their campus buildings and vehicles. These measures include cleaning floors, sanitizing serving and kitchen equipment, and sanitizing picnic tables and other hard surfaces throughout the campus.
In the meantime, Friday's CalArts' annual Halloween party was cancelled to prevent the illness from spreading even more. Some CalArts students call this party "the biggest event of the year," and have been planning their costumes for months.
"I can't believe this is happening, its crazy," said Resh.
CalArts is not the only university in California that suspects a norovirus outbreak in their community. At least 52 Stanford University students have reported similar norovirus-like symptoms in the past week, according too San Jose Mercury News.
There is no known treatment or vaccine for the norovirus, and anyone who thinks they may be infected is encouraged to keep themselves hydrated, refrain from preparing food and wash their clothes thoroughly.
Reach Staff Reporter Lior Haykeen here.