Food
Little Tokyo's Best Ramen Spots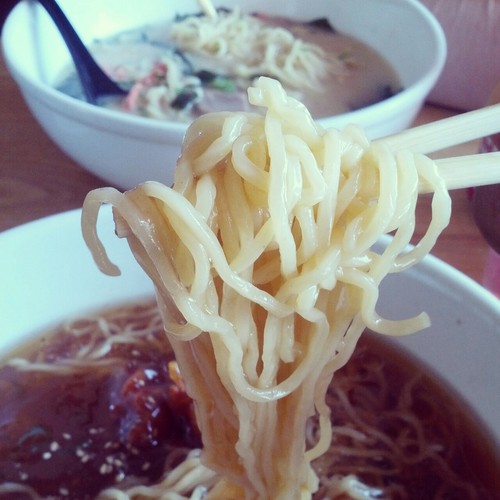 Recently in L.A. Weekly, there was an article posted 10 foods that Los Angeles does best. For local Californians, most of the list was a given: tacos, food trucks and literally all types of Chinese food. From Din Tai Fung dumplings to Korean BBQ, there was one that stood out above them all - ramen. Walking around Little Tokyo, ramen joints are littered along the streets, but only some rise to the top.
Mr. Ramen
You know when they say that the best places to eat anywhere are the little hole-in-the-walls? Mr. Ramen fills the role for DTLA. This small dig is pretty great in its own right.
It's a small place that seats maybe 60 people, but the service is great and the Japanese-native waitresses are quick to help you.
They've got the basic ramen dishes with your basic meats, but they also have some creative bowls with toppings including fried chicken and seaweed.
Mr. Ramen, along with Men Oh Tokushima Ramen (review below), are incredibly underrated since they are within walking distance of so many other ramen places. Cheap prices, good service, great ramen, and without the wait - it's a gold mine.
Men Oh Tokushima Ramen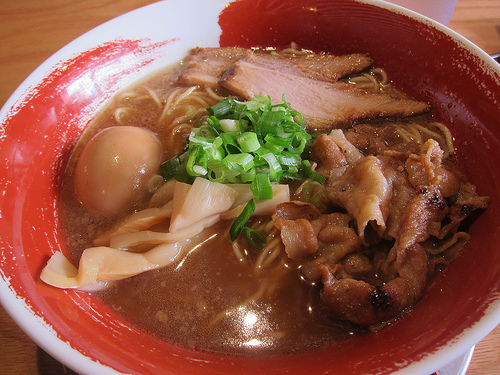 Men Oh Tokushima Ramen's
specialty is its tokushima ramen, which comes standard with all the necessary ramen greats - flavored egg, good broth, and delicious noodles.
But, the thing about Men Oh Ramen isn't so much the ramen, but its toppings that go with its ramen. From an array of soft boiled eggs to bamboo shoots to chashu, that's what puts their ramen on top.
Because it's in the same block as ramen powerhouses Daikokuya and Shinsengumi, Men Oh Ramen has some stiff competition, but for the taste buds, it gets the job done.
Daikokuya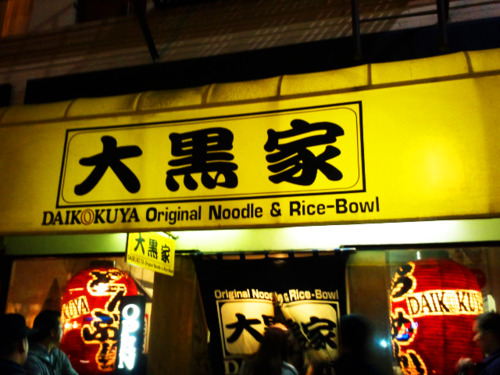 Maybe it's the illusion of the long line and the growing, ravenous hunger of the people waiting for dinner, but Little Tokyo's Daikokuya is a Los Angeles staple.
Daikokuya has graced numerous Top Ramen Places articles, and Neon Tommy is no exception. From ZAGAT to LAWeekly.com to the general public of Los Angeles, Daikokuya is famed for being one of the longest-standing greatest ramen places the L.A. area has to offer. Their home webpage alone is an homage to all of their online acclaim.
Daikokuya spends an entire day boiling pork bones and soaking their flavored eggs in a "special sauce" for their ramen broth and iconic eggs that are included in each bowl. Daikokuya claims this is what makes their soup so special, and we aren't arguing.
So the underlying message is the sometimes hour-long wait is worth it for one bowl of "Special Daikoku Raumen" but, if you're seriously an impatient person and can't handle the line that has become a part of Little Tokyo's Daikokuya facade, their next closest location is East in Arcadia or West on Sawtelle Blvd.
Hakata Ramen Shinsengumi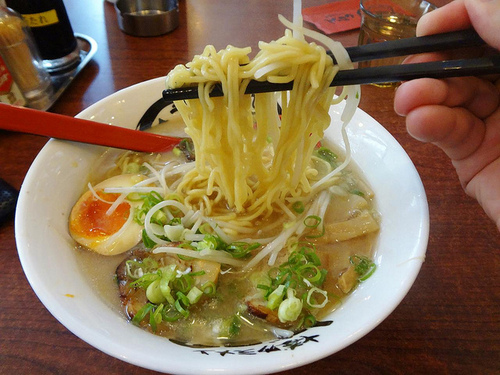 After walking around Little Tokyo and asking a couple passers-by what, in their opinion, was the best ramen around, there was one unanimous answer:
Shinsengumi
. If that wasn't a testimony to the Hakata Ramen joint, then the noodles themselves had to be.
The menu is personal, as it focuses on customization of your ramen dish and not preset soup flavors and an extra $1.50 for 2 pieces of shrimp tempura, but a pound of free seaweed.
Ordering noodles at Shinsengumi is like ordering a steak. You can order how well-cooked you'd like your noodles, how concentrated your soup, and what additions you'd like.
And to really top it off, it's cheap. Raking it in at approximately $6 a bowl, it's a starving college kid's dream. And possibly, their dinner of choice for the next week.
Reach Contributor Katie Chen here. Follow her on Twitter here.