NFL
AFC Contenders and Pretenders: Weeding Out The Wild Card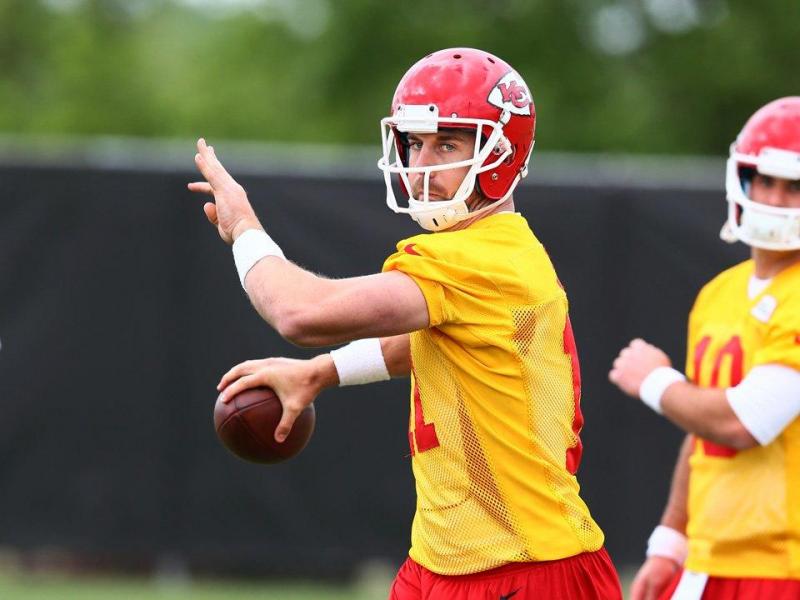 Where has the time gone? Check your calendars - we're more than halfway through football season, and nothing has been cleared up!
The AFC West is a toss-up, quarterback injuries have plagued the top offenses in the league and the Jets can't make up their freaking mind!
But don't fear, I'm here to set things straight, to do the dirty digging and assessing on the questionable lurkers so that you can win an argument with your water cooler buddies.
Kansas City Chiefs (9-1, 2nd in AFC West, 5th in AFC): CONTENDER
Let's start with a no-brainer. There's been rampant criticism of Kansas City's actual skill level because it remained undefeated for more than half of the season…by defeating zero above-.500 teams. A loss at division rival Denver Sunday night doesn't help their claims for respect, but the Chiefs have all but clinched a playoff spot already. A poor AFC Wild Card picture - into which we will delve in a paragraph or two - has provided no legitimate threat to KC's #5 seed. Regardless of their certain future, it's hard to argue that a team that gives up less than two touchdowns a game (13.8 ppg) doesn't have a chance in January.
New York Jets (5-5, 2nd in AFC East, 6th in AFC): PRETENDER
Can you recall back to your high school English class, and tell me what happens at the end of Dr. Jekyll and Mr. Hyde? Does Jekyll recover from his severe bipolarity and win a Nobel prize? Nope. Dude succumbs to his dark side and gives up, unable to muster the right chemical balance to overcome his deficiencies. Like the mad doctor, the Jets will stick around far too long in the AFC because of a weak schedule. However, alternating W-L-W-L for the rest of the year will only get them to 8-8, a record which many pundits believe is good enough to get into the playoffs, but not I. Let this week's face plant in Orchard Park be the writing on the wall: Geno will go as the weather goes and Gang Green's serious lack of talent on offense will be exploited.
Miami Dolphins (5-5, 3rd in AFC East, 7th in AFC): PRETENDER
The Incognito-Martin scandal aside, Miami hasn't lived up to expectations. The massive Mike Wallace investment has produced just one touchdown reception and lots of built-up resentment; the running game doesn't exist; and from week-to-week Sun Life Stadium looks about as inspired as Heat fans during the last two minutes of Game 6 of the 2013 NBA Finals. Oh, and the offensive line is a human turnstile. So lesson learned: don't bully, kids, or else you won't make the playoffs!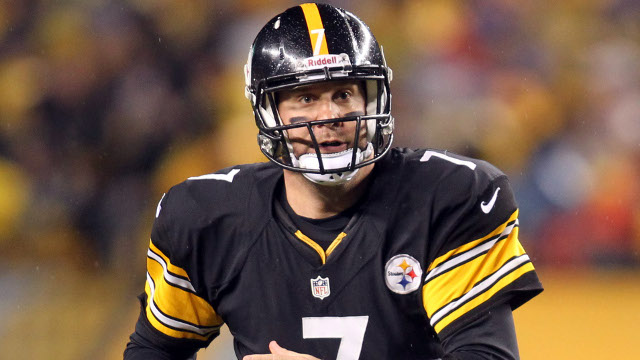 Oakland Raiders (4-6, 3rd in AFC West, 8th in AFC): PRETENDER
Look at this haircut. Does this look like the haircut of a contender? But regardless of bowl cuts, the Raiders' schedule over the last six week (TEN, @DAL, @NYJ, KC, @SD, DEN) is diabolically difficult - three division games to close out the year?! Wouldn't be surprised if the Silver and Black are in the running for a top-five draft pick at season's end.
Tennessee Titans (4-6, 2nd in AFC South, 9th in AFC): PRETENDER
Tennessee has lost five of its last six, including a loss to previously winless Jacksonville. The Titans' franchise quarterback, Jake Locker, can't get out of his own way and will miss the rest of the season with a foot injury. A three-game stretch at Indianapolis and Denver and home against Arizona may be the death knell for the powder puffs blues.
Pittsburgh Steelers (4-6, 2nd in AFC North, 10th in AFC): CONTENDER
Pittsburgh's defense is not what to used to be, true. There have been rumors of a Roethlisberger departure, but those have been squashed. The Steelers' remaining schedule features four division games, which could be feast-or-famine. However, I was very impressed with Sunday's win versus Detroit, during which the Steelers held the Lions' offense scoreless for three quarters! Since the debacle against New England, the Steelers have showed, well, "steely" reserve on both sides of the ball, reserve that hasn't been evident since Pittsburgh's last appearance in the Super Bowl. That's as good an omen as any.
Baltimore Ravens (4-6, 3rd in AFC North, 11th in AFC): PRETENDER
Maybe Joe Flacco spent too much time filming McDonald's commercials over the offseason. Maybe the Ravens are missing Ray Lewis's unparalleled passion more than they know. Or maybe Baltimore just forgot how to win. The Ravens' last seven games have been decided by seven points or less, and Baltimore has won just two (only one in regulation). Plus, the Ravens' final three games are against teams with a combined record of 20-10. Good night, Baltimore.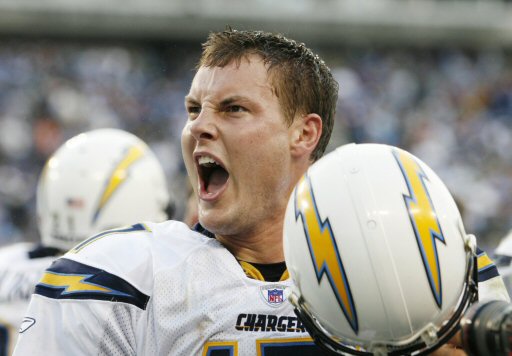 Cleveland Browns (4-6, 4th in AFC North, 12th in AFC): PRETENDER
Cleveland, how lost you are without Brian Hoyer. Yes, that's a sentence that exists. Browns fans are longing for the days of the Michigan State upstart who was unceremoniously injured in a Thursday night victory in Week 5. But that seems oh so long ago. Though Cleveland's defense has been sturdy as usual, the offense - specifically the running backs - has failed to produce. And the Browns finish against four of the top defenses in the league. Time to start putting all your helpless energy to the Cavs, Clevelanders; it's gonna be a long winter.
San Diego Chargers (4-6, 4th in AFC West, 13th in AFC): CONTENDER
Sure, the Chargers have lost three in a row, but that's surely not indicative of this team's capabilities. With Philip Rivers having the best season, statistically, of his career, the Chargers have a great chance to turn the season around. Finishing with four home games in their last five, the Chargers have a great opportunity to build momentum against their division opponents. Against a typically stout Dolphins defense Sunday, San Diego put up 400+ yards of offense, a good sign for a homestretch saturated with tough defenses.
Buffalo Bills (4-7, 4th in AFC East, 14th in AFC): PRETENDER
It may be too little, too late for the Bills. They finally get EJ Manuel back and put together their most complete game of the season against the Jets, but with seven losses Buffalo can't afford to lose any more games. Lucky for them, the Bills have a bye this week and then play three straight games against mediocre teams from below the Mason-Dixon line (ATL, @TB, @JAX, MIA) with a combined record of 10-30. Still, it'll come down to a Week 17 matchup at New England, which, if history teaches us anything, is a near impossible victory.
Reach Senior Sports Editor Jeremy Bergman via e-mail and follow him on Twitter.