Arts+Culture
10 Helpful Tips For A Low-Budget Thanksgiving
Thanksgiving is a great time to celebrate things you're thankful for- like having money in the bank. For students surviving on dwindling funds and anyone trying not to spend excess money this fall, it may be beneficial to you and your wallet if this year's Thanksgiving celebration is executed on a limited budget. If so, this list is for YOU. Here are ten helpful and creative tips to ensure a meal that will be delicious and debt-free:
1. Know How Much Is Too Much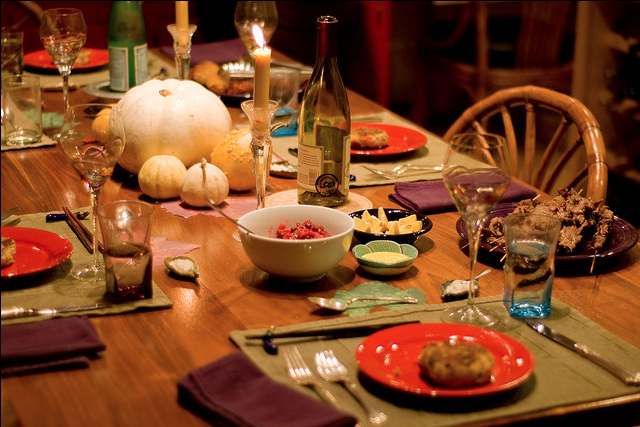 You may feel pressured to adhere to the traditional, lavish Thanksgiving culture, where kitchen tables are nearly overflowing with flamboyant turkeys, multiple bowls of stuffing, and a wide assortment of vegetables. It is very likely - as past years have probably shown - that your group of friends and family is incapable of consuming such a large quantity of food. Limit your menu to only the popular side dishes (stuffing, mashed potatoes, and cranberries are traditionally safe and widely enjoyed options), so that at the end of the night, you are not left with three bowls full of steamed green beans and candied yams.
2. Be Creative With Leftovers
Even if you decide to serve an abridged menu, Thanksgiving tends to instill in people an innate need to overcompensate. Should you find yourself in the presence of an inordinate amount of leftovers, make sure they are not abandoned within the confines of your refrigerator for the following seven days before they see the inside of your trash bin. Create fun and healthy lunches and dinners from your leftover meal, and save money on supermarket trips for the rest of the week.
3. Have A Potluck
You do not have an obligation to fulfill the role of "The Hostess with the Mostest." Ask your guests to each bring a side dish with them to your celebration. Not only will each person save a large sum of money on Thanksgiving dinner, but your collaborative meal will consist of an eclectic array of preparations for you each to enjoy. In the current economic climate, money is tight for nearly everyone, so your friends will likely understand and be happy to partake. One tip: make sure everyone's bringing something different. You don't want a table full of creamed corn.
4. Do It Yourself
It is true, purchasing a boxed pumpkin pie or multiple loafs of bread at the supermarket is a lot easier than creating the dishes in your own kitchen. However, many bakeries increase prices of their goods during the holiday season. A fancy bakery pie can cost as much as $50, whereas a homemade version may cost approximately $10. Despite the large amounts of high fructose corn syrup present in many store-bought Thanksgiving items, they hardly possess a richer taste than those that are homemade. You know what they say, time is money.
5. Be Smart About Your Turkey
You may feel a hankering to purchase the well-known turkey that Heritage Foods USA vehemently advertises for its "outstanding texture and flavor." Ideally, you and your Thanksgiving guests would enjoy feasting on the esteemed bird, but the drawback is that such an endeavor could cost nearly $140 dollars. In comparison, supermarket turkeys can cost merely $2 per pound, and can be dressed to desired flavor with simple kitchen ingredients such as sea salt. Another option is to plan ahead - buy your turkey early for a lower price, and freeze it until a day or two before Thanksgiving.
6. Be Informed About Turkey Purchases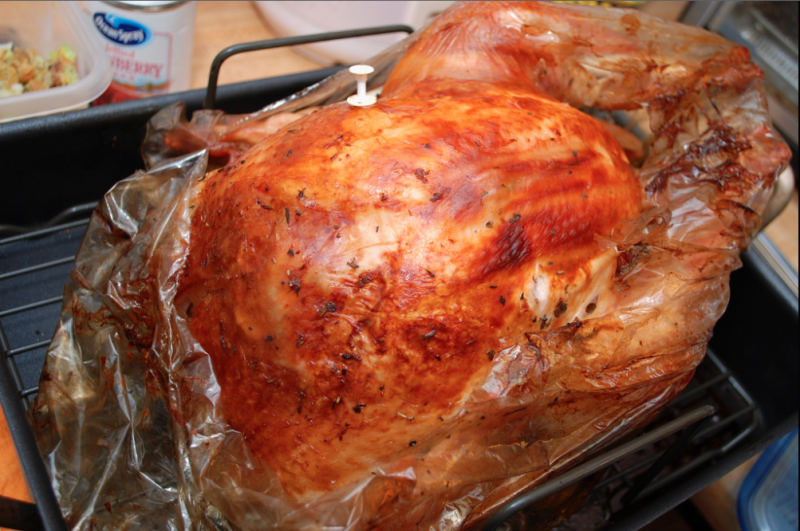 If you decide to follow the supermarket route, your plight for the perfect turkey will be bombarded with a series of foreign labels: natural, fresh, organic, no hormones, frozen, kosher, and free-range. Make sure that you are aware of exactly where your turkey came from, as well as the necessary input that it requires from you in order to ensure its optimal taste. Visit here for more information.
7. Decoration Do's and Don'ts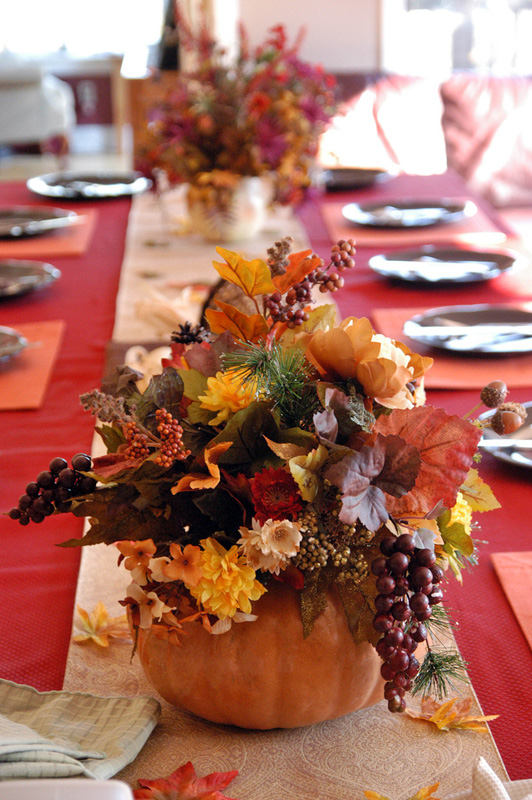 Don't bother spending those few extra dollars on festive decorations from your local party shop. When hosting celebrations for seasonal holidays, a few, carefully selected adornments can be very effective. Utilize natural fall decor such as colored leaves and pinecones and display them as a centerpiece amidst one or two scented candles. This thoughtful decor will help to construct an intimate environment, and your guests will admire your creative thinking.
8. Don't Go Disposable
You may be tempted to serve your meal on paper dishes accompanied by plastic utensils in order to avoid the looming dishwashing job that follows a multi-person meal. However, the hour spent hunched over the kitchen sink may be worthwhile considering the relatively high price of disposable eating sets, as well as the immeasurable amount of trash that will be left behind. Help the planet and use reusable dishware.
9. Recipe Revision
When attempting to create Thanksgiving dishes at home, traditional recipes can be intimidating. Just remember that small ingredients like fancy spices can easily be amended to fit your personal preference. A little less of a certain herb is not going to make or break your meal! Utilize the spices that you have stocked in your kitchen, rather than scrambling to purchase items that may not even be useful.
10. It's All About You
If funding is simply too scarce this year, or you do not have a sufficient amount of time to prepare a meal, you can still host a festive celebration! Arrange a low-budget, chic Thanksgiving of turkey burgers and fries. It may not fulfill the typical Thanksgiving ideology, but it certainly will not be a holiday that you and your guests will ever forget.
Reach Staff Reporter Emily Mae Czachor here.