Entertainment News
Will Ferrell Brings Big Laughs To USC Cancer Discussion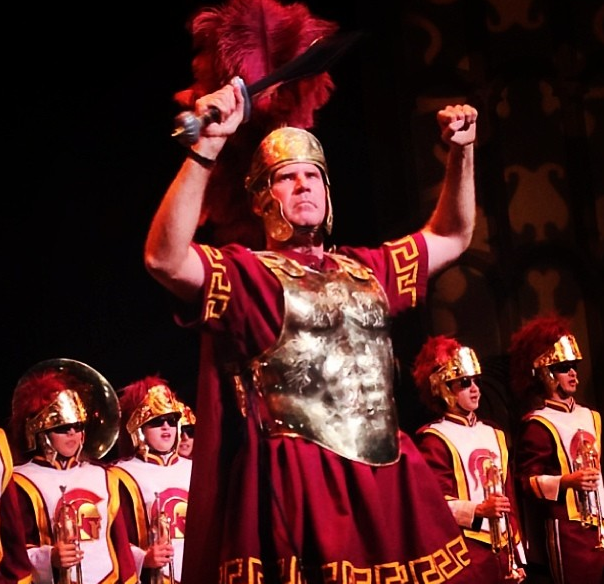 Students packed USC's Bovard Auditorium Monday night to see alumni Will Ferrell and Craig Pollard reminisce about their time in college together, their journeys towards success, and non-profit organization "College for Cancer".
Hosted by the Lloyd Greif Center for Entrepreneurial Studies, the event highlighted Pollard's multiple bouts with cancer, his ultimate survival, and his eventual rise to becoming a successful philanthropist and business man. Ferrell's involvement in Pollard's life and organization was also discussed, with plenty of sarcastic jokes and witty comments made by the comedic superstar.
When asked about the lofty tuition cost of USC now compared to when both Ferrell and Pollard attended the university, Ferrell quickly responded "It's not worth it."
The lives of both men before meeting each other at USC were discussed briefly, delving into Pollard's initial encounter with Hodgkins-Lymphoma during his sophomore year of high school.
"The only question I asked was whether or not I would be able to play baseball. My doctor said no, and that's when I knew it was something serious," Pollard said.
Pollard went on to beat his first round of cancer and was recruited by USC to play baseball, his lifelong dream since childhood. During his sophomore year of college, his academic life and baseball career was stopped abruptly when the cancer returned.
"I got a phone call from my mom. Just by the tone of her voice I could tell the cancer was back. Everything got taken away from me within 30 days and for the first time in my life I thought I was going to die," Pollard said.
"Meanwhile to contrast what I was going through, I couldn't get the right book for my class and I was pissed. But I did learn to light my farts on fire, so I was also going through a lot," Ferrell joked.
ALSO SEE: Will Ferrell Goes Back To School For Cancer Cause
After four rounds of failed chemotherapy treatment and a successful bone marrow transplant, Pollard was back at USC just 60 days after the procedure.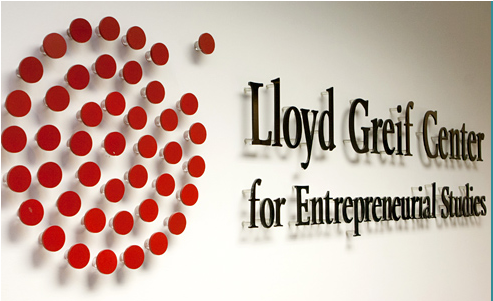 "I had made a promise to God that if I made it out alive, I would do something to change the world," Pollard said.
Pollard remembers seeing Ferrell for the first time at USC. "I met him freshman year in Trojan Hall. He was wearing orange converse high tops and some goofy shirt," said Pollard. "Great first impression."
The two went on to become fraternity brothers of Delta Tau Delta. They shared many stories of Ferrell's antics across the USC campus, some admirable and others quite typical of what one could imagine a 20-year-old Ferrell might be capable of.
"We had these slats [at the fraternity house] that I would scale and I would crawl in the open window," said Ferrell. "I had to go to the bathroom but it was being used, so I [peed off the house] onto the basketball court."
Ferrell even remembers a streaking incident at an inter-fraternity volleyball tournament, and denied the USC urban legend that he was kicked out of Delta Tau Delta for flooding the basement. After college, Ferrell performed in small venues for family and friends before catching his big break with Saturday Night Live.
"SNL flew four of us out to New York and you had to do five to eight minutes of an audition you made up to an empty studio… so you really felt the pressure of performing to a live audience," Ferrell said.
"He just had the confidence to do things that other people wouldn't do," Pollard added.
David Belasco, co-director and adjunct professor for the LLoyd Grief Center for Entrepreneurial Studies and mediator of the discussion, sarcastically added "You are willing to do anything and humiliate yourself." To which Ferrell light heartedly responded, "You are such an ass. Unbelievable."
During his senior year of college, Pollard created the business plan for Cancer for College, a non-profit organization that now gives out 2,000 scholarships annually to students and families dealing with the financial burden of cancer and a college education. Since the foundation was created in 1994, $2 million dollars has been awarded to students.
"My girlfriend at the time, now wife, bought me a book on how to create a non-profit from the USC bookstore and it all started from there," said Pollard. "Pediatric cancer gets the least amount of funds and notoriety… we're not even tapping into 1% of the kids that this cancer affects."
Pollard remembers the first Cancer for College fundraiser event, and is grateful to the leaps and bounds the foundation has made since then. Pollard attributes Ferrell's celebrity endorsement and involvement in the cause to the organization's success.
"He's the reason we went from a crappy scholarship barbecue raising money to giving out 2,000 scholarships every year," Pollard said.
Ferrell appeared humbled by the work his dear friend is doing for such an important cause, but was not shy to keep the laughs rolling in even when discussing such a serious topic. Former USC football coach Pete Carroll and friend to Ferrell was even called in via Skype to describe Ferrell's short lived time as a USC football player.
In regards to his athletic ability now, Ferrell still believes he could be a prime candidate for securing a spot as the next USC head football coach.
"I still get a lot of attention from colleges because I haven't used my sports eligibility yet… I would have to say I'm like a sleek gazelle out there," Ferrell joked.
Ferrell and Pollard both answered questions from students, expanding more on their time at USC as well as Ferrell's professional career as an actor. Ferrell also gave out dating advice to one student who asked, "Can you give me five easy to steps to cracking the code to the female heart?"
"Number one: You gotta bathe. Number two: V-necks do not work. Number 3: Vogue poetry is coming back… 10-to-15-page poems. 4. Take a lady to dinner and offer to pay with a coupon. And 5. personal hygiene", Ferrell advised.
The evening ended with both receiving awards from the Lloyd Greif Center. "Funniest Trojan Alive" was given to Ferrell and the prestigious "Alumni Entrepreneur of the Year" award was granted to Pollard.
"If anyone embodies the trojan spirit and the battle cry of fight on, it's Craig Pollard," Belasco said.
Without a doubt, the highlight of the evening was Ferrell's sudden exit off-stage, only to return clad as Tommy Trojan, complete with a sword and helmet. Ferrell led The Spirt of Troy's Trojan Marching Band in the USC Fight Song: "Fanfare, Tribute to Troy, Fight On". Ferrell had the audience on their feet, flashing the "victory" fingers and proudly singing along.
"Will Ferrell and Craig Pollard: A Will-Powered Friendship" exemplified the unbreakable bonds of a lifelong friendship, and brought comedic relief and hope to those fighting and surviving cancer.
Reach Staff Reporter McKenna Aiello here, and follow her on Twitter @McKennaAiello.