NFL
Vikings Sign Josh Freeman: Will He Start?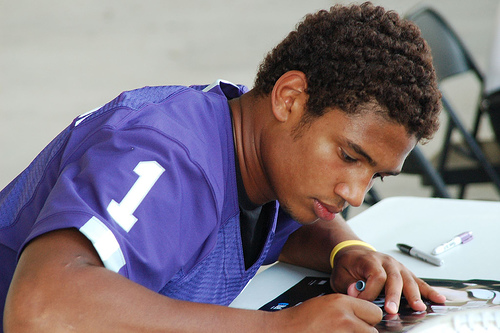 It appears that the Minnesota Vikings have doubts that Christian Ponder is the franchise quarterback they envisioned him to be when he was selected 12th overall in the 2011 NFL draft.
On Monday, the Vikes officially announced the signing of former Tampa Bay quarterback Josh Freeman to a one-year, $3 million dollar deal.
The signing of Freeman adds to a murky situation at quarterback for the Vikings, who praised the talents of Ponder during the offseason, but have seemingly reassessed their support following his subpar performance during an 0-3 start to the 2013 season. Ponder, who injured his ribs during Week 3, was replaced by backup quarterback Matt Cassel in the Vikings' Week 4 matchup against Pittsburgh, who also entered the game winless. Cassel performed well, completing 16 of 25 passes for 248 yards, throwing 2 TDs and committing no turnovers.
Despite the solid performance and the praise of MVP RB Adrian Peterson and veteran WR Greg Jennings, who both lauded Cassel's vocal leadership in the huddle, head coach Leslie Frazier has been reluctant to name Cassel as the Week 6 starter coming off the bye week. This has only added to the mounting impatience in Minnesota, where fans are eager to see the Viking brass surround Peterson (healthy, and in the prime of his career) with enough talent to make a title run. However, most fans acknowledge that Cassel, at 31 years old, is not a long-term solution for the team.
SEE MORE: NFL Quick Hits: Recapping Every Game From Week 5
Hopes were high for the Vikings following a 10-6 playoff campaign in 2012 in which "All-Day Adrian" won MVP and Ponder appeared to make strides in the final four games of the season. The tides quickly turned this season, as after just four games, many fans have began looking to the 2014 NFL Draft as the source for a quarterback of the future. However, with the signing of Freeman, it appears that owner Zygi Wilf has plans to see what the inconsistent but talented quarterback can do before the end of the season.
The move comes as a low-risk, high-reward move. Worst-case scenario: Wilf pays $3 million to Freeman, who competes with Ponder and Cassel in practice for the starting job. Best-case scenario: Freeman takes the reins of the Vikings' ship and proves that he can lead this team to success, potentially garnering a contract extension at the end of the season.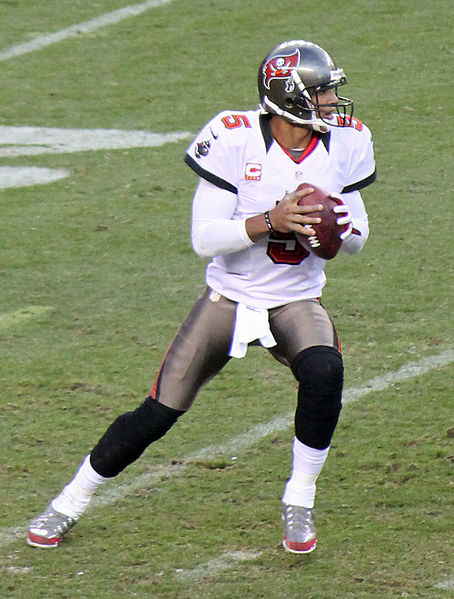 Freeman, 25, had an up-and-down career in Tampa Bay after being selected 17th overall in the 2009 NFL draft. Living up to the expectations of a first round selection with standout 2010 and 2012 campaigns, Freeman totaled a combined 52 touchdown passes and 22 interceptions with an average passer rating of 88.8 in 32 games played.
However, his rookie 2009 season, 2011 season and three 2013 appearances tell a different story: 28 touchdowns, 43 interceptions and a measly 67.7 passer rating in 28 games.
The signing of Freeman is certainly a gamble, as many of the criticisms of Freeman are the same that have been placed on Ponder: turnover prone, lack of on-field leadership, inconsistent production, etc. There is no guarantee that Freeman, who has thrown 66 interceptions and fumbled 25 times in 60 career games, will protect the ball better than Ponder, who has thrown 30 interceptions and fumbled 11 times in 30 career games (in fact, the numbers suggest that he will be slightly worse).
However, there are also reasons for optimism that the Freeman acquisition will pan out for the Vikings. For starters, there will be far less pressure on Freeman in Minnesota than in Tampa Bay. He is no longer held to the same expectation that still accompanies Ponder in Minnesota of being a franchise quarterback. While fans certainly hope Freeman can help turn the season around, there is no expectation of him to do this.
SEE MORE: 2013 NFC North Division Preview
Freeman is also free from the drama that surrounded his final season in Tampa, particularly his public feud with Tampa Bay head coach Greg Schiano. In Minnesota, Freeman will be able to devote his full mental attention to learning the offense and improving his game.
Thirdly, Freeman knows that his free agent stock next offseason is largely dependent on his success in Minnesota. The "contract-year" incentive will be present: If he can win the starting job and be successful for the Vikings, he will prove many of his doubters wrong, and likely earn himself a long-term deal.
Finally, Freeman will not be thrust into the starting role before he is ready. Head coach Leslie Frazier has already stated that Freeman will not see the field this Sunday against Carolina, meaning eager Vikings fans will have to wait at least one week to see him in action. In fact, it looks as though it may take a while for Freeman to crack the starting lineup. The performance of Matt Cassel and the health of Christian Ponder will likely be the biggest factors in determining Freeman's playing time going forth. While the situation with Ponder is cloudy, the strong play of Cassel in Week 4 would seem to suggest that the starting job will be his to lose going forth, especially if the Vikings could climb back into playoff contention.
At the very least, the signing of Freeman suggests that the Vikings have acknowledged that the current level of play at the quarterback position is not adequate on a team that wants to win, and win now. Fans and players alike in Minnesota know that the window to surround Peterson with championship caliber talent is closing.
The acquisition of Freeman is not necessarily a solution to their quarterback woes as much as it is an experiment: Perhaps the Vikings strike gold, perhaps they don't. Regardless, it is an intriguing move that may bring a sense of excitement and hope to an otherwise disappointing season thus far.
Reach Staff Writer Ben Albert here.