Los Angeles
USC Cracks Down On Frat Row As Injured LMU Student Continues In Serious Condition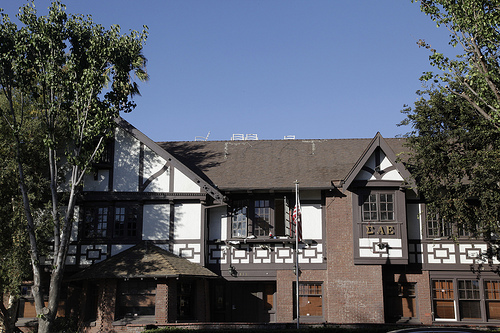 USC's Greek life was put on hold Monday night after the university placed new sanctions against the "The Row" in response to repeated hospitalizations of students at fraternity events.
Seven of the eight transports between Thursday and Sunday were USC students who were sent to nearby hospitals for intoxication.
An eighth student, Carson Barenborg from Loyola Marymount University, suffered a serious injury at a Thursday party hosted by USC fraternity Sigma Alpha Epsilon.
Barenborg's father, David Barenborg, said in an interview with Neon Tommy that his daughter injured her head and is still listed in serious condition at a local hospital. He would not comment on how she was injured but said he believed it was not because his daughter was intoxicated.
Sigma Alpha Epsilon and its events have been suspended, according to a statement by Ainsley Carry, vice provost for student affairs.
"With regard to the case of a student from Loyola Marymount University injured at an unregistered party, the university has placed the chapter where the injury occurred on immediate social probation," Carry said in the statement. "The case will be submitted to USC's Office of Student Judicial and Community Standards for adjucation."
Multiple Greek members confirmed "The Row" was not on social probation, but many fraternities and sororities have opted to postpone their social events.
All fraternities and sororities are standing by university policy that requires them to refrain from social gatherings until after Friday 3 p.m.
Weekend events that are registered with the university and approved by the Los Angeles Fire Department will continue.
Reach Senior News Editor Melissah Yang here. Reach Editor-in-Chief Brianna Sacks here.