Opinion
USC Clery Blunder Another Chance To Address Student Rape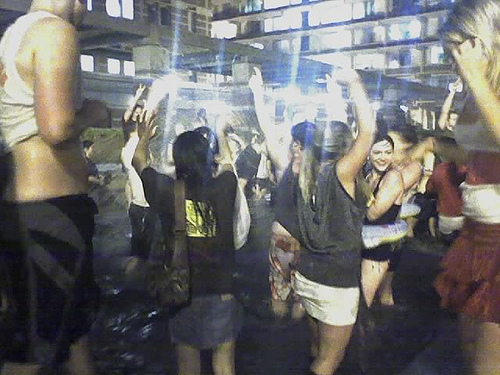 Amid an ongoing federal investigation concerning compliance with national regulations on the
handling
of sexual assault, the University of Southern California has given us yet another reason to believe an investigation necessary.
USC disclosed that officials had failed to report 13 sexual assaults for 2010 and 2011, bringing the total number of reported assaults for the two years up to 39.
As a complaint has been filed against USC for underreporting campus crime statistics required under the federal Clery Act, each one of these unreported assaults potentially constitutes a Clery violation—and a $35,000 fine for USC.
SEE ALSO: Underreported Sexual Assault Statistics A Problem, Students Say
But more important than USC's money is the real problem within our campus community that the university's Clery misstep happens to represent perfectly: the failure to acknowledge—and therefore to address or prevent—sexual violence committed by students against other students.
What these underreported numbers speak to, above all, is the lack of dialogue at USC about sexual violence—so much so that we cannot report comfortably the statistics on how often it happens here.
Not, of course, that these statistics represent anything like the true frequency of sexual assault on any college campus. We know from studies that one in four college women report being the victim of a rape or attempted rape. And I speak from personal experience when I say that reporting your rape is not easy, especially when you have very little confidence that it will be worth the effort.
SEE ALSO: Rape Goes Unpunished At USC
But silence is a dangerous and powerful phenomenon. And if USC isn't doing everything in its power to make sure those few assaults that are reported—whether to a security agency or a counseling center—are represented in their crime statistics, they are contributing to that silence.
The last thing we need is another reason to treat rape like it isn't a problem.
As USC again makes headlines for a possible failure to comply with federal regulations regarding sexual assault, it is high time the university turn its attention to improving its policies on sexual violence—or, at the very least, their enforcement. This fall, a coalition of several students, including myself, have reached out to the administration with a suggested list of nine reforms to improve the university's response to sexual violence and to create an overall more supportive climate for those who have experienced this type of harassment or assault.
SEE ALSO: 9 Critical Reforms To Address Rape At USC
These reforms were student-generated, taking into account the positive and negative experiences of students. Because no matter what level at which a university administration chooses to engage with the issue of sexual violence (which, quite frankly, doesn't seem to be too high for USC at present), no one knows the reality of the sexual hostility that exists on a college campus better than the students who live and breathe it every day.
In her July 26th letter to the USC commuinity, Provost Elizabeth Garrett states that USC has become "a national leader in procedures to deal with sexual violence and sexual harassment."
If that is the case, I don't know why USC wouldn't welcome the opportunity to come clean—as they have with these 13 overlooked assaults—and set an example for other campuses in taking responsibility for their students' safety and sexual health. If that is the case, I don't why USC hasn't already announced a plan to implement these reforms.
There are more than enough of us eagerly awaiting the opportunity to trade ideas back and forth.
What we want is a breakthrough. What we'll take is a commitment to stop treating this problem like it's just a wad of dog crap on somebody's shoe.
USC, the bad press isn't about to stop unless you give the press something good to work with.
So, give us some reforms and be the champion we once believed you to be.