Health
The Tweeting Bra Versus Breast Cancer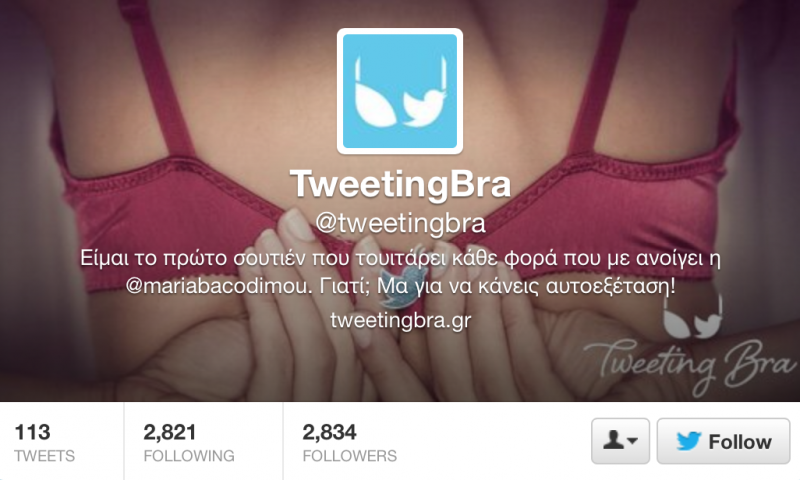 Women are encouraged to check for breast cancer at least once a month, but how many women actually do this?

A Greek advertising agency named OgilvyOne Athens has created a Tweeting Bra to remind women to check for lumps frequently. This is why Maria Bakodimou, apparently a celebrity in Greece, is wearing a bra for two weeks that tweets every time it is unclasped.

Nestle Fitness is supporting the campaign. It tweets messages to anyone that follows the Tweeting Bra Twitter account. Not only does a tweet get sent out every time the bra is unhooked, but the twitter account also offers great tips on how to perform self examinations and how to maintain breast health.

Currently, the Tweets are only in Greek. Thanks to Google Translate, we have interpreted some of the tweets: "How long should women defer examination appointments?" and "A little birdie told me someone didn't do a breast examination this month. Yes, I am talking to you!"

The account, which has 2,834 Twitter followers and 113 Tweets thus far, broadcasts important motivational messages in the effort to prevent breast cancer. But just to reiterate, you cannot buy this bra yourself. Currently, the only Tweeting Bra is worn by Bakodimou.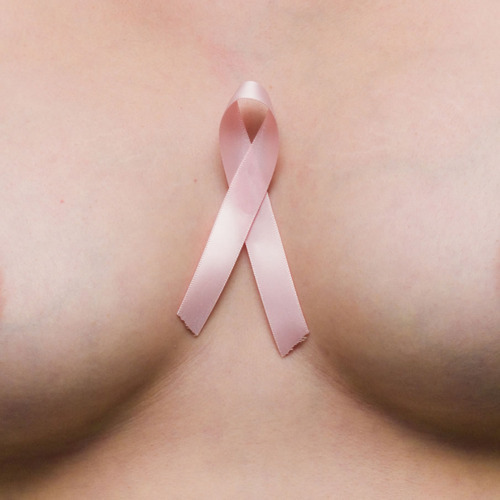 According to The Independent, the bra is powered by a little Bluetooth unit that is embedded in the straps, and once the clasp opens, the connection is broken and a signal is sent out to a cell phone. The cell phone connects to the server, and the server generates a tweet. A simple initiative for a great cause.
According to the American Cancer Society, breast cancer is the number 2 leading cause of death for women after lung cancer. The chance of dying from breast cancer is around 3% (about 1 in every 36 women).
The ACS also predicted that by 2013, about 232,340 women will be diagnosed with new cases of invasive breast cancer. According to breastcancer.org, there were more than 2.8 million women with a history of breast cancer in the United States in 2013. And as women grow older, the risk factors increase. This is why any initiative to help prevent and raise awareness about breast cancer is a great cause.
Yet the twitter campaign has received negative as well as positive feedback. Headlines like "Tweeting Bra Lets People Know When You Get to Second Base" or tweets such as "Why the hell would any woman want this?" have been circulating the World Wide Web.
These derisions hinder the intention and functionality of the bra. It's a creative way to get women thinking about their next breast exam, which in the long run could save their lives.
The first motivational tweet was sent out on Oct. 21, so the two-week campaign will presumably end Nov. 4. If you want to follow the account and hear about future campaigns, follow @TweetingBra. The ad for the Tweeting Bra below is in Greek, but it's easy to follow along.
Reach Staff Reporter Beatrice Verhoeven here.