Arts+Culture
Talk of the Town: Steichen's Revolutionary Portraits at LACMA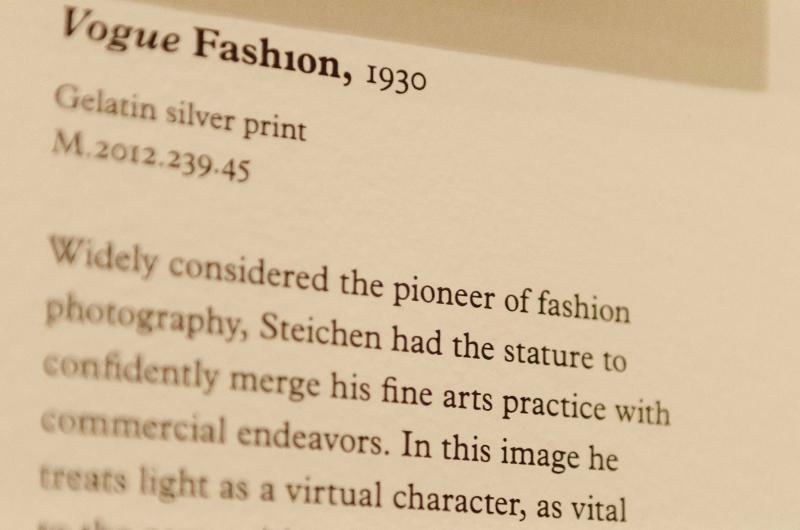 As I walked onto the third floor of the Art of the Americas Building at the
Los Angeles County Museum of Art
, I was greeted with an eerie silence. The air was cool and quiet, with only the sound of my footsteps echoing below the hum of the lights. I was surprised by the scarcity of people, considering this exhibit features Edward Steichen (1879-1973), one of the most revolutionary photographers of the early 20th century.
His exhibit, entitled "Talk of the Town", was tucked in the back corner of the floor, behind paintings of American presidents, iconic Hollywood dresses and contemporary works of furniture. The name is quite fitting, since Steichen shot portraits of people from all walks of life, ranging from conductor Leopold Stokowski, to actor John Barrymore. Approximately twenty of Steichen's portraits are arranged in a ring circling the white room. At one end is a silent film documenting a day in Steichen's studio.
Steichen's early photographs were of a pictorialist nature, a response to the belief that photography was merely a documentation tool, rather than an art form. One of his first self-portraits featured a soft focus, brush marks over the ink and the use of textual paper. These adjustments were an attempt to portray photography as something that required the hands of an artist instead of a tool. Eventually, modernism usurped pictorialism and Steichen was one of the leading members behind this change.
Many of Steichen's portraits were quite dark. He was known for using shadows to create introverted images of famous individuals, including Charlie Chaplin, Thomas Mann and Paul Robeson. The portrait of Charlie Chaplin was particularly noteworthy. With his skills in lighting, Steichen was able to portray the playful Chaplin as a serious and reserved individual.
Steichen is commonly called the pioneer of fashion photography, noted for his features in magazines like Vogue and Vanity Fair. Instead of using shadows and low-key lighting, he would use light to bring out the textures patterns, textures and arrangement of the cloth.
Steichen transformed the concept of the portrait with his innovative approach on poses and brilliant lighting techniques. In the past, portraits were static and quite emotionless: usually the subject stood or sat in a chair and simply stared at the camera. Steichen's models were animated and posed in unconventional ways. His photographs have had an ever-lasting effect on photography and influenced how we shoot our portraits today.
"Talk of the Town" is on display at LACMA through Dec. 8, 2013. Learn more about the show here.
Reach Staff Reporter/Photographer Benjamin Dunn here.