Los Angeles
South L.A. Residents Eager To Bring The Community Together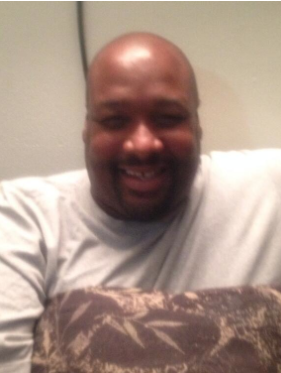 Name: Joesph Deguerre
Neighborhood: South Los Angeles
Job: Community Advocate
Age: 43
What are the top issues facing Los Angeles, and why?
"There are a lot of issues in Los Angeles. I think there has to be a better relationship with the neighborhood and the police. There has to be a situation where people feel comfortable with the police. People can't just look at the police like they are just coming in with tension.
"I would also like to see more being done in these communities that are neglected. For example, there are some streets in certain neighborhoods that are brighter and therefore I feel it is safer. Why not brighten up the streets in this area? There are a lot of shady areas around here so why not put up more lights and get more police patrol. In doing so, you start to really impact the community for the better because it will chase away the negative activity that goes on in the community so we can have room for more positivity.
"The drug dealers will realize it is getting too 'hot' supposedly and they will start to move away because it won't be conducive for them be here anymore. It's kind of like a plant, you need to cut the weeds and pull them out so that the plant will have space to grown and flourish. I think that goes the same for this community…like if someone sees something going on that's not right then they should feel like they can call the police. When people have an open working communication with officials where they know they can stay anonymous a lot of good can come from that, which will help curtail some of the nonsense that goes on here. Then maybe we can have a better and safer community as opposed to having a rampant drug and prostitution problem."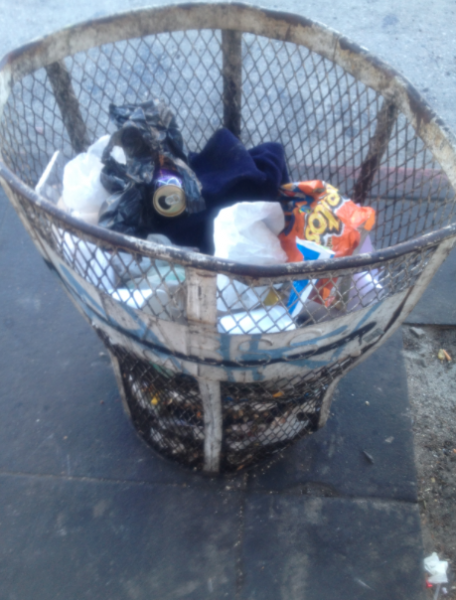 Deguerre also expressed that he would like to see street trash cans serviced more often in an effort to keep the community cleaner.
What could Mayor Garcetti do to address your top priorities?
"To help this community out we should have more events…like once a month where we could have a little concert or booths set up. It would really give everyone something to look forward to. With gatherings like Powerfest, the community will start to come together and people will get to know each other more. Events allow for community collaboration and cooperation. I think the mayor can continue to tell the community that if they like what is going on, then they will do them on a monthly basis. He can let the community know that office members want everyone to join in on their meetings or even help out with the Community Coalition organization. This will make people in our community feel like others actually care about us and that we are not forgotten. People will then engage in the process of doing more for our neighborhood. Also, we could use the gatherings to inform people about policies and the council because a lot of individuals may not be aware of our community's elected officials or what they even stand for. It just takes an incentive for people to want to come out. Events would be a perfect opportunity to educate people as a whole on community issues and once everyone is informed then we can all start to understand that we deserve more."
VIDEO: Rapper and South L.A. native, Clive Aden performs his song "Mr. Impossible" at Community Coalition's 2013 Power Festival music concert.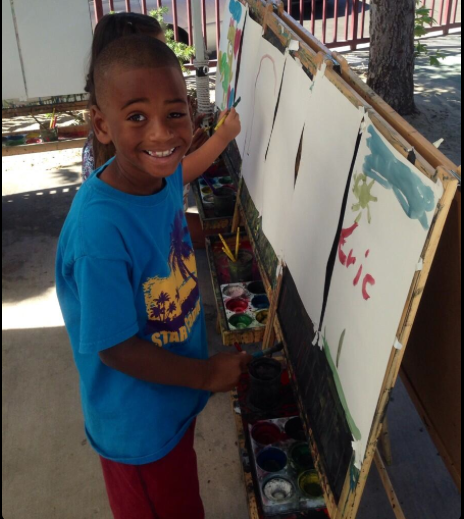 Did you vote in the May election? Who did you vote for?
"My strong political conviction led me to not vote for either candidate. However, I have got to tell you though when I first saw Garcetti debating I thought to myself…is he going to be just another politician? I mean, he says all the right things and he looks the part. I can tell you though that after having personal contact with him, he is really a down to earth guy. I have to say, I have a lot of respect for him. Ever since he came into office I have seen changes in the community. They started putting new pavement down and that was almost immediately, like right after he got into office. I was thinking, this neighborhood has been neglected for so long and I remember I used to call and complain about the potholes on King next to the bus stop. I strongly believe that it had to be him doing something about the street. I can see he is a people person who is not afraid of this community. You know, you would think that the mayor would have a bodyguard around him to protect him from the people but that's not the case he wants to take the time to talk to people. That says a lot about his character."
So addressing the issue of more police regulation in South L.A., would you like to see the city implement a curfew?
"That is a catchy situation because I am all for people's freedoms and liberties. I think there is a way to work around community issues without imposing on people's freedom. I believe it takes more vigilance and aggressive actions taken to enforce certain laws. For instance, if there is no loitering and people are just standing around…well then the police should really enforce writing tickets. I think if the police are getting a lot of complaints at the station then there should be a heavier police presence. For instance, they could come out and do alcohol checkpoints in our community to let people know that they mean business. If people can't govern themselves then they should know that there is going to be police officials present on a more consistent basis."
Reach Staff Reporter Christina Savan here.