Music
SKEE LIVE: Episode 10.0, 11.0, And MORE!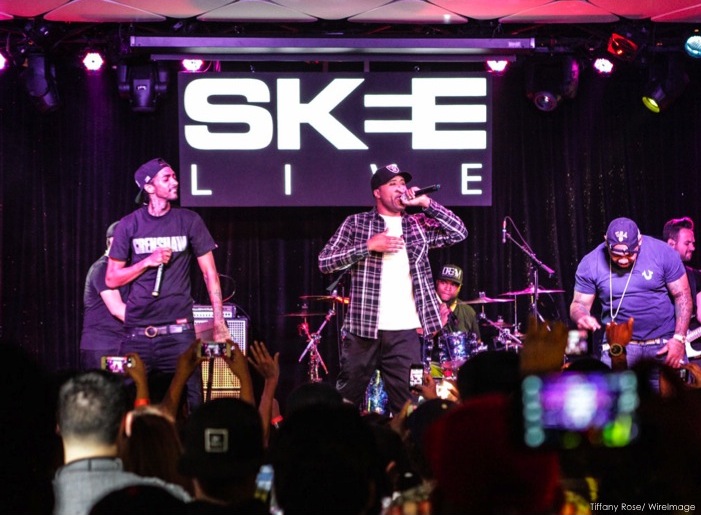 RECAP | Episode 10.0
West Coast stand up...
Last week's episode of SKEE LIVE was insane!
On Tuesday, October 1st, rappers Nipsey Hussle and Dom Kennedy stopped by the Conga Room to do a live performance for DJ Skee's new music show called SKEE LIVE.
Want To Be In The Audience For The Next Show? Follow SKEE LIVE Tumblr Page
You can "check out" Nipsey and Dom's performance of "Checc Me Out" below:
As if Nipsey and Dom stopping by wasn't already sick, American heiress, DJ, recent Young Money Cash Money Business (YMCMB) signee, and all-around business woman Paris Hilton made a guest appearance on SKEE LIVE too!
Yup, you read that right. Nipsey Hussle, Dom Kennedy, and Paris Hilton on the SAME couch.

PLUS MORE: Find Out What SKEE LIVE And Skee.TV Is All About

Still don't believe it? Okay, how about now...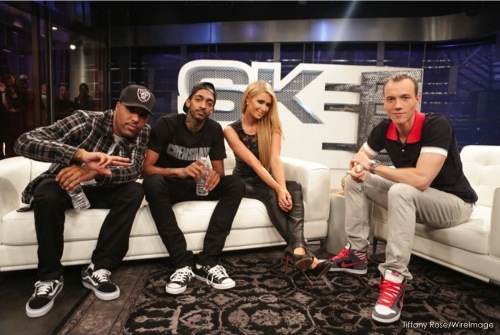 Not sinking in yet? No worries. It's not every day you catch these three together!
Believe it or not, Nipsey and Paris got to talking about a possible Hussle-Hilton collaboration...
and Nipsey and Dom gave their thoughts on the current state of West Coast Hip Hop.
Since SKEE LIVE Episode 10.0 (October 1st), Nipsey Hussle and Paris Hilton have dropped new music.

READ: Nipsey Hussle Makes $100,000 Off "Crenshaw" mixtape At $100 Per Copy
READ AND WATCH: Paris Hilton Returns With 'Good Time'
If there's one thing we can take from Episode 10.0 is that anything can happen on SKEE LIVE...you'll never who's going to take a seat on the infamous white couch next.
SKEE LODGE SNAPSHOT | Snoop Dogg straight chillin'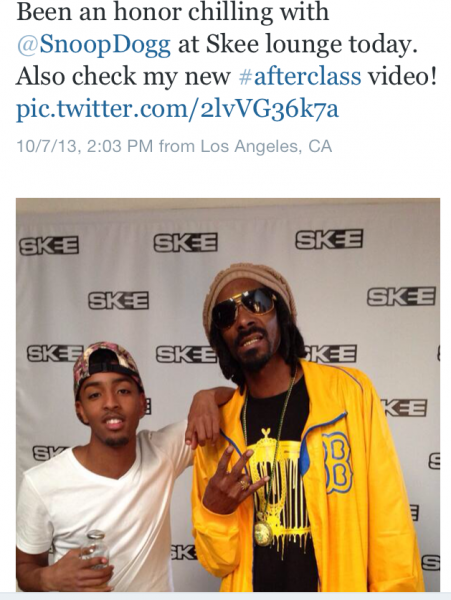 Whatup nephew!
You NEVER know who is going to pay DJ Skee a visit, especially at the SKEE Lodge.
This week Uncle Snoop stopped in, took a few photos, and got a few songs on the Skee 24/7 Playlist of course!
READ MORE: Snoop Dogg Makes Neon Tommy Best Tweet Of The Week List
RECAP | Episode 11.0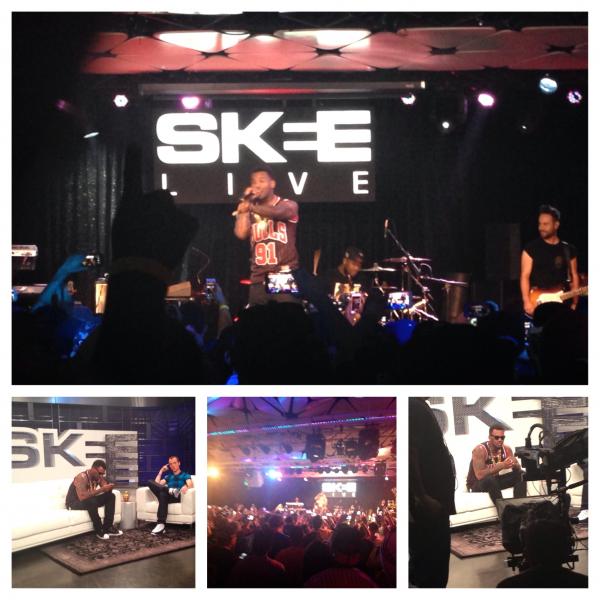 Now you know SKEE LIVE couldn't have Nipsey Hussle, Dom Kennedy, and Paris Hilton discuss the current state of West Coast Hip Hop on last week's show and not have
The Game
come through...
Later, Game went on stage and performed a couple songs including his notorious "Infrared" freestyle.
Keeping with tradition, DJ Skee was the first to premiere Game's latest mixtape.
"Operation Kill Everything (OKE)" was originally scheduled to drop Tuesday (October 8th) at 11:59pm. Last minute touches has pushed it back a few hours for now...
"OKE" will be available for download on skee.us
SKEE LIVE airs every Tuesday 10pm ET | 7pm PT only on AXS TV. Check your local listings.
Music Is Back On Television.
Reach Staff Reporter Kay Angrum here and follow her on Twitter here.