Entertainment News
Is Scarlett Johansson Having The Best Movies Year Ever?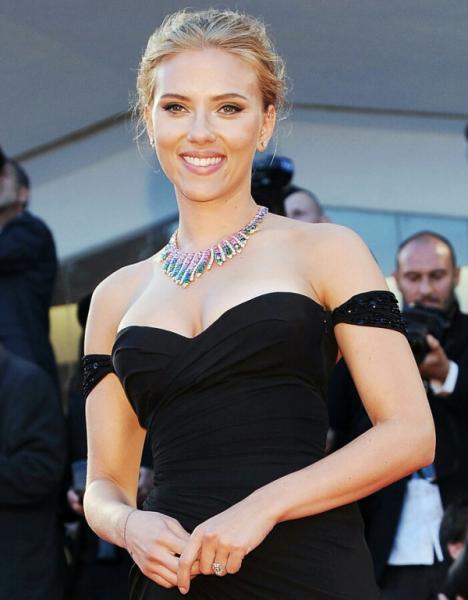 Everyone knows Scarlett Johansson for her beauty and her body, but she's getting quite the buzz from critics for a role in which she doesn't even appear onscreen.
Johansson stars alongside Joaquin Phoenix in Spike Jonze's film "Her," a tale about a man (Phoenix) who falls in love with his computer operating system, Samantha (voiced by Johansson). Johansson's voice received high praise from critics, calling her work exceptional.
Johansson gives such an amazing performance that there have been talks of her getting an Academy Award nomination for Best Supporting Actress.
"Her" is not the only film Johansson is getting attention for. Scarlett Johansson is lining up the movies for both 2013 and 2014.
In 2013, Johansson co-stars with Joseph Gordon-Levitt in "Don Jon" as Barbara, and in "Under the Skin" as Laura. As a love interest and an alien seductress, respectively, both of these roles emphasize her physical appearance.
READ MORE: Film Review: 'Don Jon'
Johansson will be starring in both "Captain America: The Winter Soldier," and "The Avengers: Age of Ultron," as Natasha Romanoff, otherwise known as Black Widow, in 2014. She will also be in Jon Favreau's "Chef" and Luc Besson's "Lucy."
People will no longer recognize Johansson for just her looks, but they'll know the sound of her sultry voice as she creates a complex character detached from her curvaceous figure.
Scarlett's filmography is consistently growing as she racks up more roles for films. However, through "Her," she proves to the world that she is so much more than just a pretty face. She is an actress with raw talent.
Contact Staff Reporter Dale Chong here. Follow her on Twitter here.