Los Angeles
A Photographer's Expectation To The New LA Mayor
Name: Pamela Gulick
Neighborhood: University Village-USC Community
Job: Photographer
Age: 40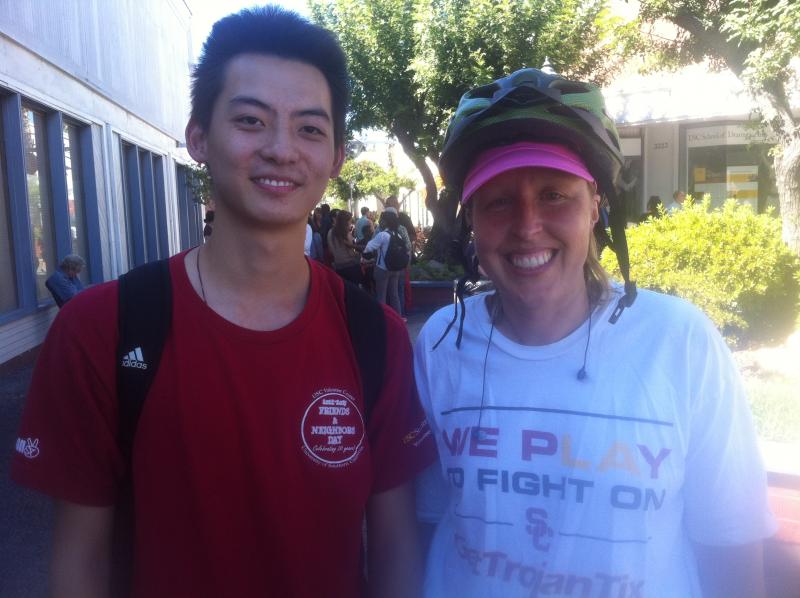 What are the top issues facing Los Angeles?
Probably unemployment, because I know a lot of people they don't have jobs…Crime, because I live in a neighborhood that has violence and crime. And probably the budget, because I keep hearing we don't have money for things like roads and public transportation.
What could Mayor Garcetti do to address your top priorities?
I know he just started and you should give him some time because nothing happens fast. I know he has some ideas because when he was not mayor, he was city council in Hollywood… He brought a lot of jobs and business stuff there. He can use that experience to lower the unemployment rate in L.A.
Did you vote in the May election?
I did. I voted for him.
As you mentioned, the L.A. government doesn't have money for public transportation. What do you think is the current problem of transportation, like metro? And what should Mayor Garcetti do to address the problem?
I don't use public transportation a lot. But when I have, I feel like there are not a lot of places that you can get to, especially the metro. That's why most people don't use it because they live in certain spots and work here. There are only few people that can really use it.
I guess the other reason is that not many people tap their card when they take metros. Some stations like Union Station have police check tickets, but many don't. That's why metro company can't get enough money to support their service. But that's not the government's problem…Why not just put it into law. If you don't tap your card, you break the law. And have more police to enforce it.
Contact Cotnributer Xin Li here.