NFL
NFL Week 7 Predictions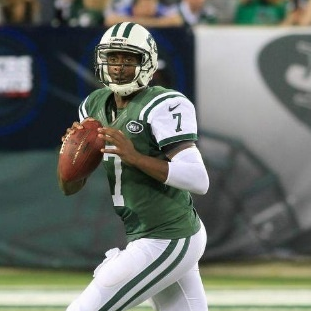 New England Patriots (5-1) @ New York Jets (3-3)
Christopher Coppock: Patriots 27, Jets 10
After a Tom Brady-inspired 4th quarter comeback last week against the Saints, the Patriots are now 5-1. Yet despite that impressive record, the Patriots have been less than impressive this year. New England's extremely young receiving corps has at times been brilliant with extremely athletic plays and game breaking catches, while at other times their youth has been exposed. The Jets have been inconsistent this year, and though they will be at home for this game, that won't make enough of a difference. What will make a difference is the return of Patriots tight end Rob Gronkowski. He might not have a huge stat line in his first game back but he'll still do plenty of work distracting defenders, which will allow both the run and the pass game to run efficiently for the Pats.
Law Murray: Patriots 20, Jets 16
Rob Gronkowski is back...maybe, for real this time. Patriots WR Danny Amendola won't be available (...again), so it's good timing to get at least a shadow of the dominant tight end back. The Jets like to blitz but they have not had an answer for Gronkowski, so he changes things up on the Jets' approach. The Patriots' defense should be vulnerable without members of the line, linebackers, and secondary. But we saw what Jets QB Geno Smith did the first time these teams played (three 4th quarter INTs).
Russell Simon: Patriots 23, Jets 13
With the season in its seventh week, the Jets have already found a winning formula. All they have to do is limit the turnovers from rookie QB Geno Smith and odds are they come out on top. It's easier said then done. Geno threw two ugly picks last week in the Jets demoralizing loss to Pittsburgh. He'll have to play a perfect game for the Jets to beat Tom Brady and the Patriots and I don't think he is capable.
David Tobia: Patriots 20, Jets 17
The Jets always give New England a good game, but the Patriots keep winning games in the stupidest ways possible. In the second annual I-hate-both-teams-with-the-passion-of-ten-thousand-suns I will pick the Patriots. Tom > Geno.
Matthew Tufts: Patriots 27, Jets 13
For the first time in a while, the Jets have a chance to take down their AFC East rival. The Patriots receivers showed their inexperience in their last game and it nearly cost them. Luckily for New England (and unfortunately for the Jets), Brady showed he can find success no matter who's in his receiving corps.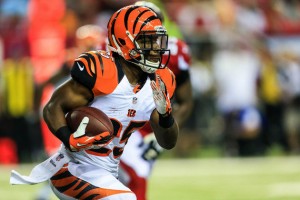 Cincinnati Bengals (4-2) @ Detroit Lions (4-2)
Coppock: Lions 20, Bengals 17
Cincinnati has had a strange season, losing to the Browns a week before embarrassing the Patriots, only to just barely squeak by the Bills the week after that. Detroit has had an equally strange season so far, losing to the Cardinals before putting up 40 against a Chicago team that was undefeated until then. Megatron will be fully active in this game, so expect him to be a difference maker. The Lions are at home too, where Reggie Bush has been running rampant all season on the artificial turf. This will be a close game and could easily swing either way, but the Lions at home is a reasonably safe bet.
Murray: Bengals 23, Lions 21
The Bengals are extra shaky outside of Ohio, and they're playing a second straight non-division game on the road. That alone will make this game close. I really like Bengals WR A.J. Green's matchup with the Detroit secondary. Cincinnati also seems committed to keeping the offense balanced; against a team like the Lions, that's necessary if you're trying to keep that pass rush honest. Cincinnati's defense has performed admirably against top tier passers this season (Aaron Rodgers and Tom Brady nod in approval), so they're prepared to dance with Lions QB Matthew Stafford and Megatron for four quarters.
Simon: Bengals 28, Lions 24
This is a very intriguing matchup, as both of these teams are 4-2. The Lions have been putting up points at a crazy rate, 31 last week against Cleveland, 22 against the Packers and 40 against the Bears. The Bengals defense is a step up from those teams, they only allow on average 18.5 points per game. I expect Matthew Stafford to throw some turnovers in a close loss.
Tobia: Bengals 17, Lions 14
The Bengals and the Lions are two of the scrappiest teams in the NFL this year, and probably two of the most underrated. Detroit has won both of its home games this year, but lose a close one here to the fully healthy Bengals.
Tufts: Lions 28, Bengals 24
Cincinnati and Detroit are in the same situation, trying to prove they are legitimate contenders. The Bengals went from a huge win over New England in Week 5 to narrowly defeating the Bills in overtime. This one will be close, but I'll take the Lions offense in the end.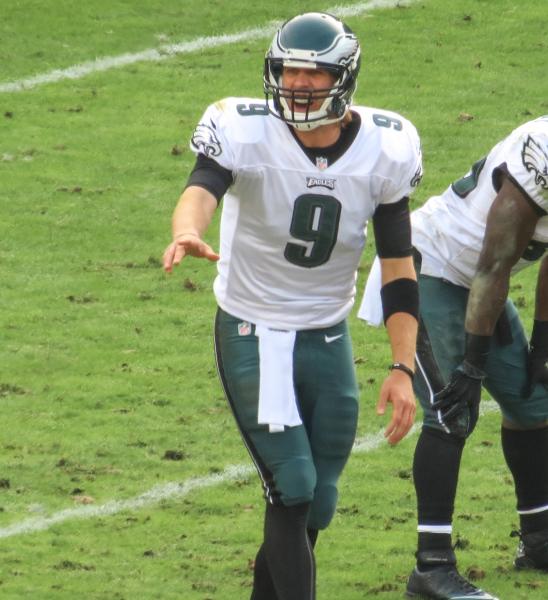 Dallas Cowboys (3-3) @ Philadelphia Eagles (3-3)
Coppock: Cowboys 30, Eagles 17
Chip Kelly has yet to convince everyone that his high-paced college-type offense can be adopted to the NFL, as early returns have been mixed. Even accepting a loss to each of the remaining undefeated teams, the Eagles have once again failed to meet expectations. They've beaten a couple average teams and lost to the Chargers, hardly an impressive record. The Cowboys, on the other hand, have looked good so far. After giving Denver by far the biggest test of the season in a 99-point game two weeks ago, Dallas came out and whipped the Rams. It is quite possible that Philly will go crazy in this game, but I expect Dallas to put up a lot of points and, assuming Romo turns the ball over fewer than 6 times, also keep Philly out of the end zone for much of the night.
Murray: Eagles 33, Cowboys 31
It's been over a month since the Eagles had a home game. It's been over a year since they actually won one. Eagles QB Nick Foles will start another game, and while he was at the University of Arizona, he hit up current Dallas defensive coordinator Monte Kiffin's USC defense for seven TDs and two INTs in two games. The Cowboys' defense has been leaky, with a thin defensive line made thinner with DE DeMarcus Ware's injury (he says he'll play). Cowboys QB Tony Romo will put up digits, but will it be enough?
Simon: Cowboys 28, Eagles 10
Mike Vick is already out for this huge NFC East game. Dallas beat the mediocre Redskins badly last week and they should have no trouble with yet another mediocre NFC East squad.
Tobia: Cowboys 50, Eagles 18
Apparently Philadelphia is favored in this game? I think that's looney toons with extra mayo. Did I miss the Eagles becoming good? Aren't they atrocious on defense still? Like okay, Chip Kelly runs a lot of play, but Nick Foles isn't actually good at football. Child, please.
Tufts: Cowboys 33, Eagles 24
Someone has to emerge as a contender out of an incredibly mediocre NFC East. Dallas has appeared the closest, but the DeMarco Murray led running attack is too inconsistent. Still, Romo and Co. should have enough to take down the Eagles and establish themselves as the best team in the division.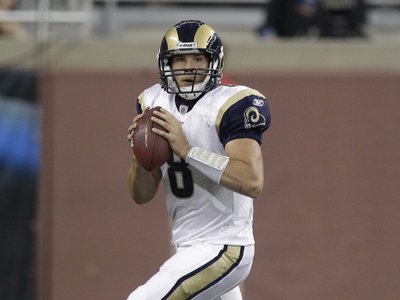 St. Louis Rams (3-3) @ Carolina Panthers (2-3)
Coppock: Panthers 14, Rams 10
The Panthers haven't been great this season, but with the exception of last week's thrashing of the Texans, the Rams have been downright abysmal. Cam Newton has struggled to get into a rhythm with his receivers and the Panthers' running game, historically their strongest and most versatile piece, has yet to really get their feet under them week in and week out. After losing Steven Jackson in the offseason, no one really expected the Rams to be any better than they were last year, and so far they're living up to that lack of expectation. Don't expect that to change this weekend against Carolina.
Murray: Panthers 24, Rams 20
I thought the Carolina secondary would be extra leaky. They have responded by allowing the seventh-fewest passing yards in the NFL and sporting a 4:8 TD-INT ratio. The pass rush is on pace to rack up well over 40 sacks. And they have the fourth best run defense in the league. I'm not sure the Rams are going to break those trends. If Panthers head coach Ron Rivera stays aggressive and lets QB Cam Newton make plays, they should get another road dome win.
Simon: Rams 17, Panthers 14
The Rams seemed to have found their stride last week when they dominated the hapless Texans. They were able to force turnovers and should be able to do the same thing this week against Cam Newton.
Tobia: Panthers 24, Rams 8
Before the year, I had the Rams as one of my sleeper teams to make the playoffs. I was wrong.
Tufts: Panthers 24, Rams 21
Both teams had dominant wins in Week 6 and are now presented with the opportunity to show they have something substantial. It may not be the most hyped game of the week, but expect this to be close - St. Louis in the end by a field goal.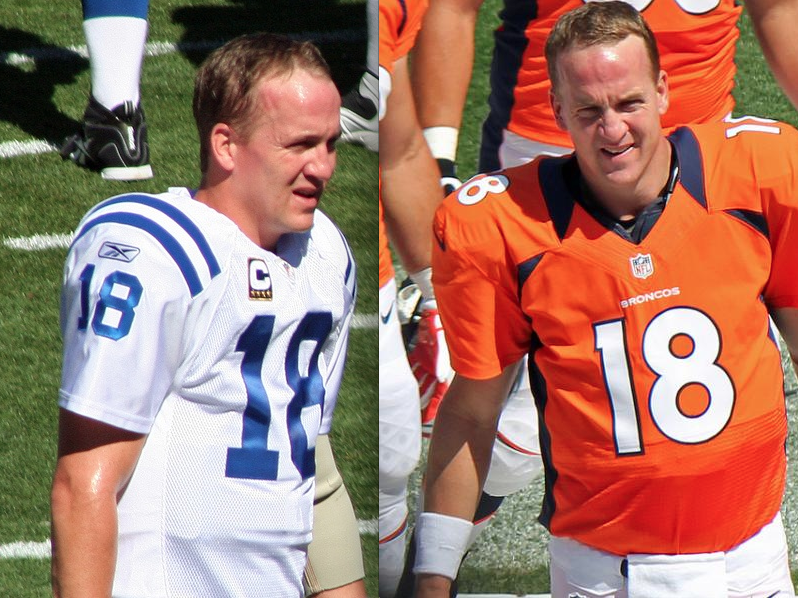 Denver Broncos (6-0) @ Indianapolis Colts (4-2)
Coppock: Broncos 30, Colts 20
The huge storyline for this game is Peyton coming back to Indianapolis. You can be sure it will be emotional for him, but that doesn't mean he is going to lose his killer instincts for this game. With the return of a key defensive player, Von Miller, from a six-game suspension, Denver will likely only be better. Sure the Jaguars, arguably the worst team in the league, gave them a bit of a fight last week, but glitches happen to every team. The Colts, just like most other teams in the NFL, will have very few answers for the Broncos' over-powering offense.
Murray: Broncos 28, Colts 13
Maybe Peyton Manning puts up 50. I actually think the Colts can be physical and challenge the Denver receivers. But the Colts offense has been rough to watch. If Von Miller was out, maybe I'd feel better about the matchup for QB Andrew Luck. But the Broncos defend the run well, which will disturb the balance of the offense (RE: how they need to run the ball to hide Luck from that abominable offensive line). I'm not expecting much from Indy in this one.
Simon: Broncos 35, Colts 21
The subplots here are endless. Peyton Manning returns to face his former team and the new face of the franchise, Andrew Luck. Both teams are playing great, with Denver at 6-0 and the Colts at 4-2. Peyton Manning has been insanely good - big shocker there - and he has led the Broncos to an NFL-record 265 points after six games. The Broncos' D will also be buoyed after the return of Von Miller, who was out after being suspended for the first part of the regular season. That may make the Denver defense nearly as imposing as its offense. That's a terrifying thought for the rest of the league.
Tobia: Colts 25, Broncos 20
Indianapolis has a +5 turnover differential. Despite Peyton Manning's incredible ball protection to start the year, the Broncos sit even in turnover differential. This is one stat among many to explain how this game may go, and is in no way an indication of who will win. I'm picking the Colts.
Tufts: Broncos 35, Colts 26
The return of Peyton, though still the game of the week, could have been an even bigger deal had the Colts not laid an egg in their last game against the Chargers. Andrew Luck cannot afford any mistakes this week and needs to lead drives that eat up the game clock. He'll have a great game; I just don't think he'll be flawless.
Standings after Week 6
David Tobia 19-11
Christoper Coppock 17-13
Law Murray 17-13
Russell Simon 15-15
Matthew Tufts 14-16