NFL
NFL Week 7 Betting Preview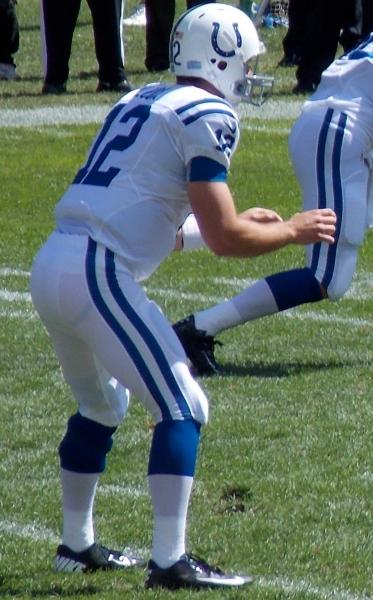 Last week was
my first losing one
this season (7-8 against the spread with my picks), and that's what I get for having a Brandon Weeden-led team as one of my best bets. There aren't a lot of good home underdogs, so this week there are two road teams that are the best bets.
Buccaneers (+7.5) over FALCONS
I'm sorry, but the disappointing Atlanta Falcons should not be more than a touchdown favorite over any team, outside of the Jacksonville Jaguars. So it's absurd that they are favored by 7.5 points in a divisional rivalry game.
Plus, are the Tampa Bay Buccaneers as bad as advertised? Sure, they've lost all five of their games, but all of their opponents have at least a .500 record. They've lost three of those games by three points or fewer.
The Falcons offense has taken a big hit with injuries, as Julio Jones is out for the year and Steven Jackson will be out for this game. Roddy White is doubtful with a hamstring injury as well. With only tight end Tony Gonzalez healthy, Darrelle Revis doesn't even have somebody resembling a number one wide receiver to cover.
Considering the offense is so depleted, you'd think the Falcons defense is why they are a heavy favorite. Yet, their run defense has been mediocre this season, allowing 4.2 yards per carry, tied for 11th-worst in the NFL. Their pass defense has been worse, allowing 274.8 yards per game, which is seventh-worst.
Additionally, the last 82 times a winless team has been a road underdog after Week 5, they are 54-28 against the spread. Don't be afraid to bet on the Bucs, considering there is a lot of value with this line.
Broncos (-6.5) over COLTS
Say it with me: Never bet against Peyton Manning in a primetime regular season game. Add in the fact that this is a revenge game for Manning after Colts owner Jim Irsay dissed the former Indianapolis Colts quarterback, the best team in the NFL will win by double-digits this week.
A big storyline in this game that nobody is talking about is the return of Denver Broncos defensive star Von Miller. Denver's defense has struggled to start the season, and with the Broncos' top pass rusher returning, Colts quarterback Andrew Luck could struggle behind a lackluster Colts offensive line.
MORE: NFL Quick Hits: Week 6 In Review
Luck's arm will be heavily relied upon, as new acquisition Trent Richardson has struggled with his yards per carry after he was traded by the Cleveland Browns. That's not the strategy that opposing offenses want to have against the Broncos, because Manning needs to be taken off the field as much as possible. The Colts will have trouble winning the time of possession battle, which could be the difference.
A comparison I see to this game was Brett Favre's return to Lambeau Field when he played the Green Bay Packers while he was on the Minnesota Vikings. Favre tossed four touchdown passes against his former team, and the Vikings had a 12-point victory on the road.
Since 2004, Manning is 12-6 against the spread on Sunday Night Football. This game means too much to him, and he will have a monster game, as will the entire Broncos team.
Other Picks:
CARDINALS (+7) over Seahawks
Patriots (-3) over JETS
Chargers (-7) over JAGUARS
CHIEFS (-6) over Texans
Bengals (+2.5) over LIONS
Bills (+9.5) over DOLPHINS
Bears (-1) over REDSKINS
Cowboys (+2.5) over EAGLES
Rams (+7) over PANTHERS
TITANS (+4.5) over 49ers
PACKERS (-10) over Browns
STEELERS (-1) over Ravens
Vikings (+3.5) over GIANTS
LAST WEEK 7-8 || SEASON 43-32-1 || BEST BETS 7-5
Reach Senior Sports Editor Max Meyer by email.