Nation and World
Neon Tommy's Weekly Roundup 10/04/2013
Hey there, my not-so-news-savvy readers.
Basically, the news this week circulated entirely around the government shutdown and the rollout of Obamacare. Members of Congress can't stop bickering, so now we don't get to go to Yosemite or take out loans. Despite the focus on these two events, a few other important things went down this week. Hopefully this cheat sheet will bring you up to speed with the latest current events.
Let's get started.
1. Capitol Shooting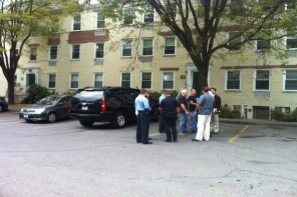 A high-speed car chase left Capitol Hill on lockdown on Thursday morning. The car chase began at the White House and ended at Capitol Hill when police shot and killed the suspect who led police on the chase. The 34-year-old female suspect was driving a black sedan with her 1-year-old child in tow. The child was not harmed and is now in protective custody.
Read more here.

2. Government Shutdown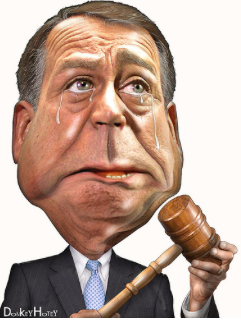 The government officially shutdown at 12:01 am on Tuesday for the first time in 16 years. The shutdown occurred after congress could not agree on a budget for the next fiscal year. About 800,000 government employees have been furloughed as a result of the shutdown. President Obama addressed the American people on Tuesday, saying that the GOP has shut down the government over an "ideological crusade." The shutdown comes about two weeks before the Treasury is scheduled to reach the debt ceiling, which could cause another political battle.
Read more here.
3. Affordable Care Act

Tuesday was the first day Americans could sign up for insurance under Obamacare. Many users experienced technical difficulties with the online health insurance marketplace. Numerous sites crashed after receiving an unexpectedly high number of visitors. 4.7 million people visited healthcare.gov on the first day. Obamacare aims to improve health insurance for those already insured and provide health insurance to the some 48 million Americans without it.
Read more here.

4. Santa Monica Plane Crash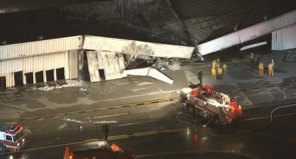 Four people died after a business jet crashed into a hangar at Santa Monica airport on Sunday. One of the passengers was the CEO of Morley Builders of Santa Monica. The CEO's son was also on board. The crash was unsurvivable.
Read more here.

5. Jackson vs. AEG Verdict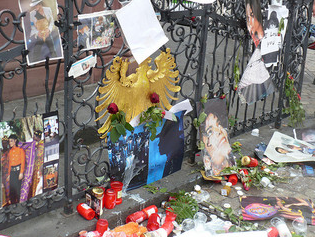 AEG was found not guilty in the Jackson family lawsuit against the concert promoter on Wednesday. The unanimous ruling saved AEG over a billion dollars, as the Jackson family was asking for the company to pay about $1.5 billion in damages. AEG was accused of hiring Dr. Conrad Murray to care for Michael Jackson despite knowledge of his past medical malpractice. AEG denies responsibility, arguing Michael Jackson himself was behind the decision to hire Murray.
Read more here.
Get more Neon Tommy Weekly Roundup here.
Reach Contributing Reporter Madison Mills here.