Los Angeles and Region
Educators Find Common Ground With Common Core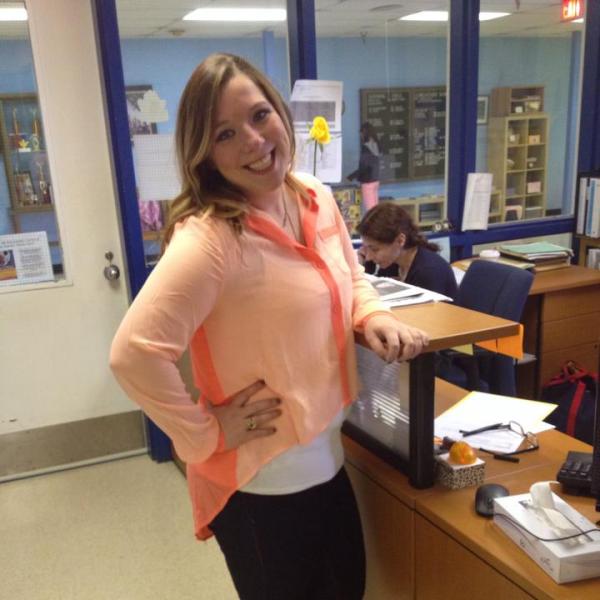 At Burning Tree elementary school in Bethesda, Md., Amanda Driscoll is busy readying her manipulatives – tangible objects that help teach children basic math skills – before her flock of energetic first-graders arrive.
But that is not the only thing on Driscoll's mind.
The bubbly primary school teacher is also organizing whole group books on nutrition and unpacking MyPlate learning materials. Despite the fact that her pupils will be transitioning through various subjects as the day progresses, Driscoll's lesson plan will incorporate nutrition and eating healthy throughout.
"In reading, our whole group books have been about food groups and eating healthy," said Driscoll. "In writing, we're working on organizing our writing, but our topic is eating healthy."
The 29-year-old educator is an eight-year veteran of Montgomery County Public Schools in Maryland. For Driscoll, the integrated classroom is a "big change" for teachers on the forefront of education reform. That's because Driscoll is one of the millions of educators who already are, or will soon be, teaching to the Common Core State Standards initiative.
Teaching to Common Core requires a significant amount of preparation. Driscoll must plot out the entirety of her academic year, from early morning "thought starters" to ancillary course materials, to engineer an active classroom designed to promote critical thinking skills across all subjects.
Common Core is not a totally alien concept for the Rockville-based educator; MCPS has been developing its new curriculum for years now. But Driscoll has definitely become a fan.
"I have really enjoyed the change," Driscoll said.
3,000 miles away, Jeffrey Astor is just preparing to embark on the same educational journey as his East Coast counterpart.
Astor, a high school chemistry teacher for a charter school in Watts, Calif., is in a holding pattern – waiting along with his peers in the Los Angeles Unified School District for some of the more rigorous elements of the new curriculum to roll out.
The homegrown Teach for America product is "excited to be implementing the new Common Core structure into my classroom in its entirety as the year progresses."
"On the other hand, I'd be a crazy person if I were to say I'm not a bit anxious," said Astor.
Astor is a strong proponent of the technological components of the new curriculum, which has been something of a sore spot for LAUSD in recent weeks. Nevertheless, Astor is confident the curriculum will better prepare "students for a world immersed in ever-changing technology."
READ MORE: LAUSD's iPad Problem Is Not Going Away
Like his peers in Maryland, Astor will be relying on an "integrated system of customizable, aligned assessments and formative tools to be used as a feedback loop throughout the year" to provide information necessary to better instruct his students.
At the heart of the Common Core is an emphasis on literacy and critical thinking, something Astor welcomes wholeheartedly. The honors chemistry teacher looks forward to when his "students can showcase their expertise as scholars and scientists through a more literary-based approach."
The goal of the new curriculum is for all graduating high schoolers to have mastered the skills necessary to succeed in college or the post-industrial economy— regardless of whether they earn their diplomas in Maryland or California. But there are differences between the two regions that the new curriculum cannot escape.
Astor acknowledges that there are concerns from other educators that Common Core assessments "may disproportionately affect students from lower socio-economic status" or "students who are learning English."
"Only time will tell if these concerns are valid," Astor added.
Almost 20 percent of students enrolled in LAUSD are English Language Learners.
Another educator, who wished to remain anonymous, echoed Astor's thoughts. A sixth-grade math teacher for a charter school in the greater Los Angeles area, he maintained that he was "excited about the opportunities" Common Core presented, but acknowledged there might be "some frustrations" with the new curriculum.
"It presents a unique challenge especially to those of us that teach students that are English Language Learners because Common Core requires a greater command of academic vocabulary so that students are able to read and write," he said.
Driscoll's elementary school in Maryland, by contrast, is tucked away in one of the most affluent counties in the nation and most of her students are native speakers.
Without a large pool of data to rely on, people wonder whether the new Common Core curriculum will offer a level playing field and adequately addresses language gaps specific to a diverse metropolitan area like Los Angeles.
READ MORE: Teach For America: Problem Or Solution For Inequalities In Education
There are also troubling signs as to how districts are implementing Common Core mathematics standards.
"In my experience, the hardest thing about the new curriculum is the math," noted Driscoll.
Driscoll's school district in Maryland has revised how math is taught to first-grade students in the interest of developing "strong number sense." The new curriculum instructs students utilizing a complex model that includes decomposing numbers, finding units that add to 10 and other schemas that indicate fluency in math.
It is a total reversal from the way the school system has taught math for years.
"When parents are helping with homework or working with students at home, the new strategies are confusing to them at first and they teach the kids the traditional way, which makes things more difficult in the classroom," added Driscoll.
Dr. Morgan Polikoff, an Assistant Professor of Education at the Rossier School of Education at the University of Southern California and a preeminent scholar on Common Core standards, thinks the problem is that "curriculum developers are making standards overly complex in the implementation phase."
"I think if you actually read the elementary standards, they're not confusing," said Polikoff.
The problem lies in the fact that school districts read examples that signify fluency of first-grade objectives and somehow construe they must incorporate all of them into the curriculum.
"My interpretation is not that every student must master every one of these methods, but the current response seems to be exactly the opposite," Polikoff added.
READ MORE: Common Core Is Now In Session
Instructors have raised other concerns with the Common Core math standards. James Milgram, Professor Emeritus of Mathematics at Stanford University, was the only mathematics expert on the validation committee for Common Core. Milgram refused to sign off on the standards.
Since then, Milgram has become an outspoken opponent of Common Core math standards – repeatedly citing its "very low expectations."
Other cracks have begun to show in early stages of implementation, as older educators have been more resistant to the new standards. While all of the teachers we spoke with were excited about Common Core, none of them were over the age of 30.
Driscoll "found the change to be much easier" than she thought it would be, but also noted that the dramatic shift in teaching styles has been "the biggest concern in my school" for other educators.
The rigorous assessments for Common Core require educators to have a firm grasp on technology, time management, multi-tasking skills and new curriculum objectives. The demands can be taxing for more ensconced professionals. Even Driscoll feels that the assessments can be difficult to keep up with at times and requires educators to input "a lot of data in a timely manner."
Juggling burdensome assessments may not be the only roadblock for senior educators.
Astor suggested that evaluating "educators on their ability to ensure that students perform well on these standardized tests may hurt the scholars who need the most help."
The fear is that aggressive adoption of Common Core will create an environment in which older teachers may eventually be eliminated through subpar assessment scores, depriving school districts of experienced educators.
READ MORE: Public Opinion Shifting On Using Test Scores To Evaluate Teachers
Polikoff finds these concerns to be "not especially surprising."
"I think implementation of the standards should be sensitive to experienced educators, which includes good explanations for why the standards are important and comprehensive support to help implementation," said Polikoff.
Despite all the rough edges, Polikoff argued that "experts who've reviewed the standards generally agree that the standards are higher quality than the standards that existed under No Child Left Behind."
Stationed on the front lines of the debate, both Driscoll and Astor agree that Common Core is a significant step forward for education.
Driscoll truly believes the new standards will enable children to be more successful in college and that her students really do "end up with a stronger understanding of core concepts."
"They have stronger foundations in math and reading, and are more independent and critical thinkers," she added.
While Astor concedes that Common Core is not a "magic bullet for education," he is "optimistic and hopeful for the future."
Still, Astor cautions that parents, educators and administrators should "look at the real underlying principles behind what really educates our students" – namely teachers.
"Let's stop attempting to use low-test scores as an excuse to close schools and fire teachers, and let's instead work on bringing in the best talent possible to the field of education and really acknowledge the value a truly excellent teacher can bring."
An end result that is anything but common.
Contact Staff Reporter Will Federman here or tweet him here.