Food
Los Angeles' Favorite Coffee Shops
While many still enjoy coffee from Starbucks, there are many hidden gems in L.A. where one can get a good cup of joe and read a New York Times bestseller. From Venice Beach to Silverlake to Little Tokyo, Los Angeles has some of the best coffee shops that can rival New York's finest nooks.
Intelligentsia Coffee and Tea
Intelligentsia Coffee and Tea's Venice Beach location offers a cool, Southern California vibe. Located in the middle of one L.A.'s hippest streets, Abbott Kinney, this coffee-bar is a modern gem that specializes in drip coffee. Boasting that every cup is made by hand, the drip process goes station by station on a bar. Intelligentsia sources their beans and roasts from all over the world. Currently, the bar is featuring organic Ethiopian and Kenyan roasts.
The baristas are just as well-dressed in suspenders and coke-bottle glasses as the guests themselves. Accommodating as many customers as possible, the coffee-bar is open and bright with sitting on outside benches and terraced levels. It is a place for families to stop on a walk, bikers to get a quick pick me up early in the morning or graphic designers to sip and be inspired.
Broome Street General Store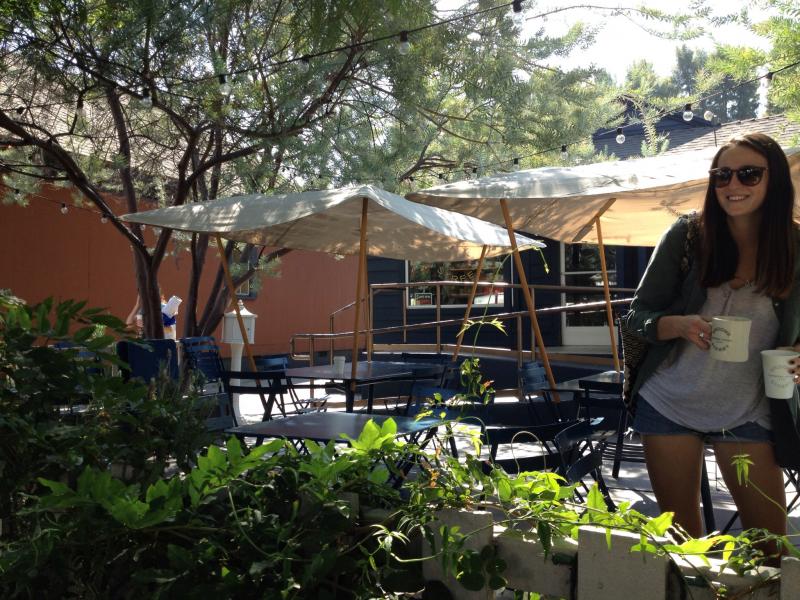 Moving away from the beach and closer to the Hollywood sign, Silverlake is the home to some of L.A.'s best hidden cafes and boutiques. Situated on Sunset boulevard, Broome Street General Store is more than just a coffee shop. The little cabin looks like it was pulled from the set of a Wes Anderson film.

Set back from the street, the store has trinkets, clothing, organic beauty products, stationary and specialty foods. Sourced from France, Brooklyn and local boutiques, the store has the perfect gift for everyone. Without the general store, this shop could still stand alone with its teas and coffees. With an outdoor patio and umbrellas, it's a quaint spot to stop with your dogs and work outside under the trees.

Bricks and Scones

If you're looking for the a study haven with plenty of seating and endless food and drink options, Bricks and Scones is the place. Situated on Larchmont Blvd., a block below Paramount Studios, this two-story coffee shop pulls in the guests for hours with a cozy atmosphere and homemade scones and pastries. During midterms and finals, this cafe is bustling with USC and UCLA students. The menu has endless breakfast and lunch options with breakfast burritos, daily soups and sandwiches. One of the most original and popular drinks is the English Rose latte. The shop also offers gluten free scones and almond milk lattes.

Handsome Coffee Roasters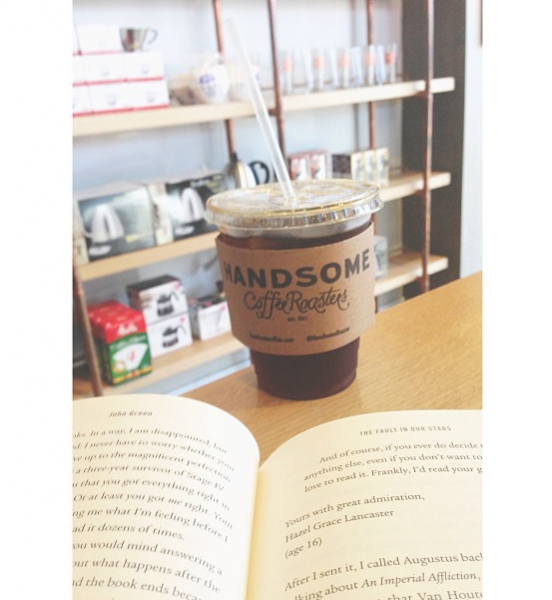 Located in the arts district, the Handsome Coffee Roasters headquarters focuses on the simpler side of life and coffee. The antithesis of Bricks and Scones, Handsome has no electrical outlets, no free WiFi and discourages customers from using their phones and computers. Instead, the baristas share the background on the current roast and discuss their favorite novel of the moment.

Some roasts are naturally sweetened so there are no sugar or other add-ins for your coffee. The menu is very simple, yet it doesn't seem lacking because of the quality of the roast. You can order brewed espresso or espresso with milk. The only milk Handsome uses is Clover whole milk. There are no flavored lattes here either, but the pure essence of the espresso makes up for any sweeteners. With the slick storefront and artisanal coffee, Handsome is a quick escape from the crowded hustle and bustle of downtown.

Reach Contributor Katherine Flynn here.