Los Angeles
Los Angeles' First Liquid Nitrogen Ice Cream Truck Coming Soon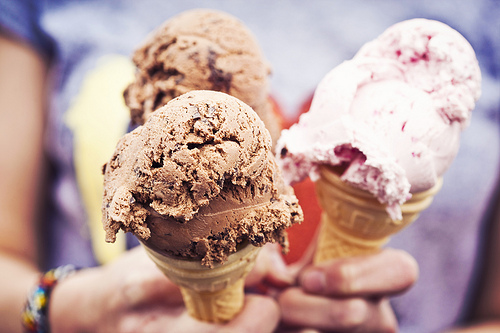 Los Angeles will have its first liquid nitrogen ice cream truck,
Nitropod
, roaming the city's streets soon.
Liquid nitrogen ice cream has become one of the newest trends of making ice cream. In Los Angeles, liquid nitrogen ice cream is available for ice cream lovers at the Ice Cream Lab in Beverly Hills, which opened last March, earlier this year.
READ MORE: Ice Cream Lab Makes History As LA's First Store To Use Liquid Nitrogen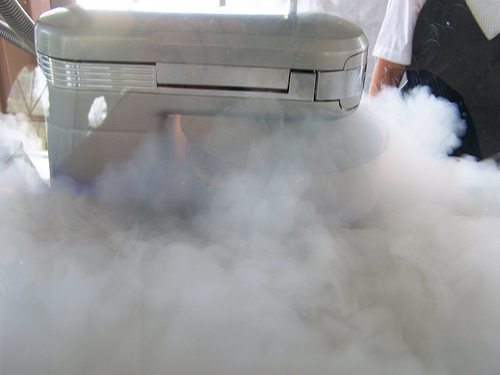 For those who are busy and do not have time to go to the Ice Cream Lab, they can enjoy liquid nitrogen ice cream from Nitropod, as it will make stops throughout the L.A. Nitropod uses liquid nitrogen to freeze organic, local sourced ingredients, at -321°, which result in a combination of ice cream and sorbet that has smaller ice crystals and a creamier texture.
Each of their ice cream flavors is a one of a kind flavor, unique in their own taste. Their popular flavors are "Avocado Lime Sorbet," which is perfect for vegans, and "Deep Chocolate Espresso" made with chocolate covered espresso beans.
READ MORE: Make Your Own Liquid Nitrogen Ice Cream At Home
They also serve flavors such as "Sunday's French Toast," which is available with crispy maple bacon or with Bourbon, and a flavor that will satisfy any sweet tooth, "Red Velvet."
All of Nitropod's ice cream flavors are made with natural ingredients, containing no preservatives, stabilizers, or corn syrup.
Nitropod currently caters to private events, but is scheduled to hit the streets of Los Angeles this December.
Reach Staff Reporter Yeo Jin Lee here.