Entertainment News
Kerry Washington To Host 'SNL'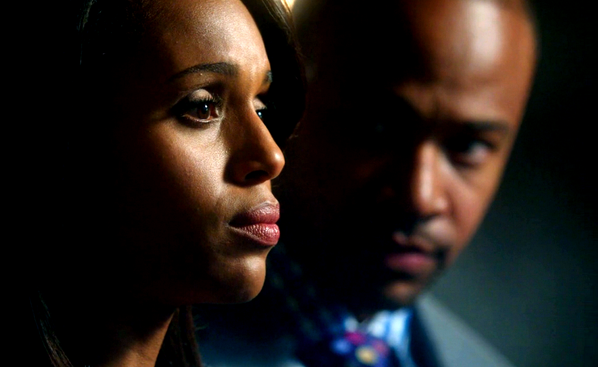 Entertainment Weekly
confirms
actress Kerry Washingotn will host "Saturday Night Live" on Nov. 2. This will be her first hosting gig for the popular late night sketch show. Washington is best-known for her Emmy-nominated role as Olivia Pope in "Scandal."
The musical guest that week will be Eminem, in his sixth appearance on the show. His performance will coincide with the release of his new album, "MMLP2," which is due out Nov. 5.
Washington's announcement comes at the perfect time. "SNL" has recently come under fire for not hiring any black comics in their full-time lineup. "SNL" introduced a new spew of comedians, all of which are white.
Cast member Kenan Thompson said in an interview with TV Guide that the show has tried to hire black female comedians, but none of them are quite ready yet. "SNL" has not had a black female comedian on the cast in six years.
Fellow cast member Jay Pharoah has said Darmirra Brunson should be considered as a cast member and that "SNL" producers "need to follow up with [hiring a black comedian], like they said they were going to do last year"
For now, viewers will have to manage racial frustrations with celebrating the choice of Washington as a host.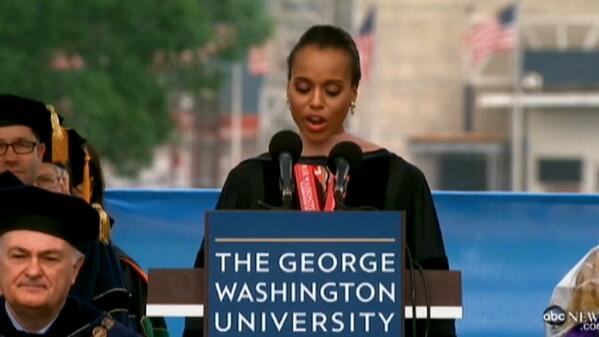 Here are 7 fun facts about the star:
1. Washington attended George Washington University (though she was accepted into Yale and Dartmouth) and double majored in Anthropology and Sociology while also focusing on theater.
2. Last spring, she was honored to be GW's commencement speaker. Washington was also given and honorary Doctorate of Fine Arts.
3. She's very good at playing Jamie Foxx's wife ("Ray," "Django") and was married this year to football player Nnamdi Asomugha.
4. The actress is a bit of a clepto-- she takes one souvenir from every film she is in.
5. Washington was snubbed at the Emmys last month. The actress lost in the category for "Outstanding Lead Actress in a Drama Series" to Claire Danes.
6. She is a strong supporter for the Democratic party. The actress even spoke at the Democratic National Convention.
7. Growing up, Washington wanted to work at Sea World with Shamu: "I thought that was the best job in the world, to care for and feed dancing whales."
As an "SNL" host, do you think Will Washington sink or swim?
Reach Executive Producer Jillian Morabito here.