Entertainment News
Katharine McPhee Caught Kissing Her Married 'Smash' Director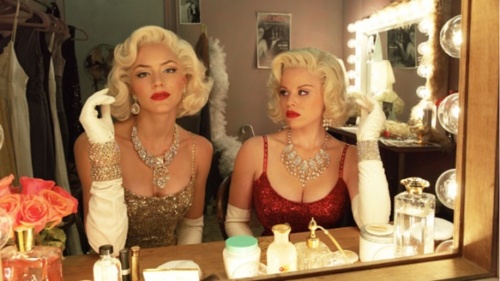 NBC's "Smash" may have been cancelled last spring, but the show is getting attention for a different reason. Katharine McPhee and former director Michael Morris kissed each other after their lunch date at I Panini Di Ambra in Hollywood on Sunday, October 22.
Both stars have been married to long-term partners for several years. Morris has been married to actress Mary McCormack for more than a decade and have three daughters together, while the 29-year-old actress has been married to 47-year-old producer Nick Cokas since 2008 and they have no children.
However, McPhee has been separated from her husband for almost half of a year according to TMZ.
Morris was wearing his wedding ring, while McPhee was spotted without her ring.
In 2008, when McPhee just married her current husband, she told People Magazine, "This is a once in a lifetime occasion and everything is just perfect."
But in 2011, she confessed to Shape Magazine, "Everyone said it would be hard, but I didn't believe them. Surprise, surprise. It was really difficult! I had to switch from 'me' mode to 'we' mode. But that's not a negative thing, it's just a challenge. That's been my biggest lesson since Idol and getting married, that life is not what you expect. Acknowledging that helped me grow up fast."
After they made out in the parking lot, they drove off in separate vehicles.
So far, no official comment has been made from any of the parties involved.
Reach Staff Reporter Jiawei Wang here.