Nation and World
JPMorgan To Pay $5 Billion Settlement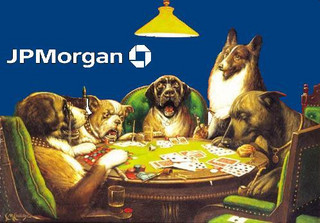 JPMorgan has agreed to pay $5.1 billion to federal housing finance giants Fannie Mae and Freddy Mac, for selling risky mortgages and mortgage securities during the housing bubble.
According to CNN Money, the deal was announced by the Federal Housing Finance Agency, which has overseen Mae and Mac since 2008 when they both had to be bailed out by the government after the bubble burst.
The bank is also in talks with the Justice Department and government officials for yet another expensive settlement, for similar claims.
Read the full story at CNN Money.
Reach Executive Producer Francesca Bessey here; follow her here.