International
Peace Talks On Syria Set For November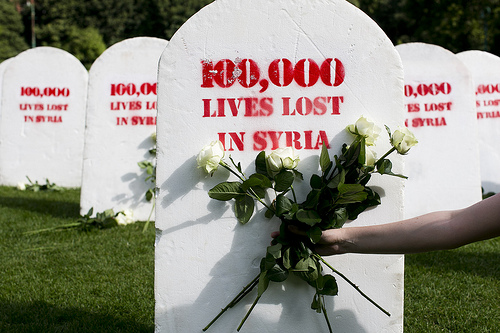 The Arab League
announced
on Sunday that an international conference concerning the Syrian civil war will be held in Geneva in November.
Nabil Elaraby, the head of the Arab League, commented that the conference, which US and Russia have long been trying to plan for months, will occur during November 23 and 24. Despite Elaraby's remarks, Special Advisor to the Secretary General Lakhdar Brahimi stressed that plans have yet to be finalized. Brahimi noted that he must visit key supporters of the rebellion and confirm the details with US and Russian officials in Geneva.
In addition, Syrian opposition groups have criticized against the Arab League's plans released on Sunday, noting that they were not consulted before decisions were made. The Syrian National Coalition- a Western-backed, main alliance of opposition groups- will meet on November 1 to discuss further matter and to decide whether or not to attend this peace conference.
Regardless of the announcement on Sunday, violence ensued in Syria as suicide bomber detonated truck full of propane tanks at a military checkpoint on Sunday. 30 people- most of which were civilians- were killed in the attack. Unconfirmed details of the meeting proves that the prospects of the peace conference still looks relatively bleak.
Reach Executive Producer Shoko Oda here.