Entertainment News
Hollywood's Biggest Stars Celebrate Halloween Throughout The Years
Celebrities have always taken Halloween seriously; it's a chance for them to step out of their usual roles as Hollywood's biggest stars and pretend to be someone 3they're not. Whether they were glamming up or ghouling down for the holiday, these celebrities knew how to do Halloween right.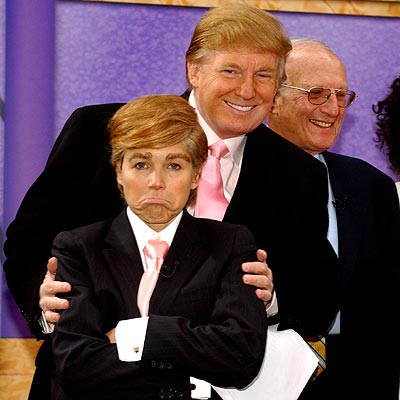 News anchor turned talk-show host Katie Couric shocked NBC-TV's "Today" show audiences when she did the morning news as business and real estate mogul, Donald Trump. The miniature Trump even donned the infamous comb over hairpiece and inquisitive frown. Couric nailed Trump's signature mannerisms and delivered a few "Your fired's!" for the Halloween edition of "Today."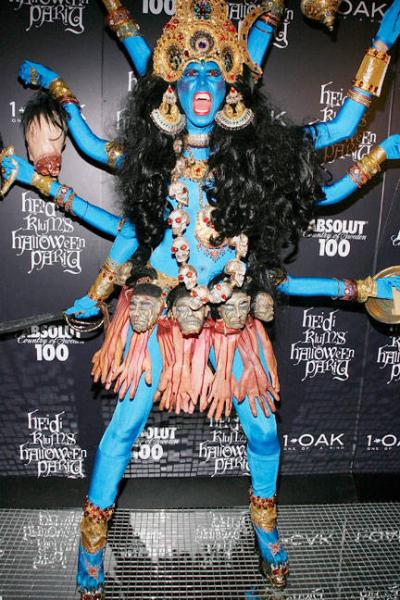 Over the years, model and TV host Heidi Klum has become notorious for her extravagantly detailed Halloween costumes and dedication to the holiday spirit. For her annual Halloween party in 2008, Klum summoned her inner Hindu goddess of destruction, Kali, and delivered one of the most over-the-top looks a "Halloween in Hollywood" has ever seen.
Celebrity couples love to get in the Halloween spirit together and although the three-year relationship between Ryan Seacrest and Julianne Hough did not last, their portrayal of American outlaws Bonnie and Clyde did catch the eye of many at a Beverly Hills Halloween party. Hough's blonde bob and Seacrest's defined jawline both played into an eerily accurate portrayal of the partners-in-crime.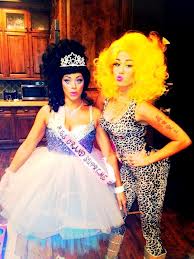 The queen of twerking herself, Miley Cyrus, dressed up as "Superbass" songstress Nicki Minaj for Halloween in 2012, complete with a larger-than-life yellow wig and a skintight leopard body suit. Celebrities dressing up as fellow celebrities is not completely uncommon among stars, and always provide a fun way for Hollywood's biggest starlets to poke fun at each other.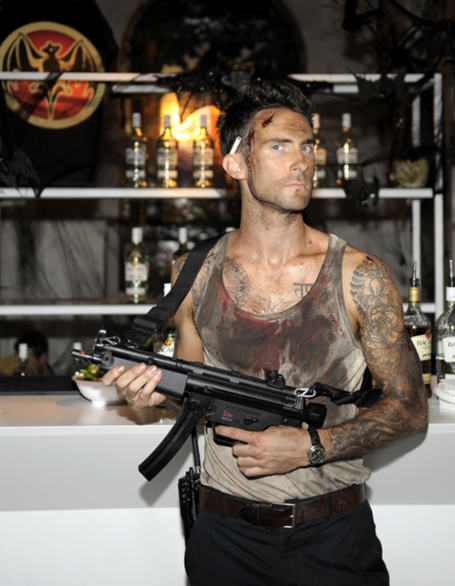 It's hard to remember the celebrities of Halloween without thinking of Maroon 5's frontman Adam Levine in his steamy portrayal of John McClane from "Die Hard." At a 2012 Halloween bash hosted by Bacardi, Levine turned heads with his battle wounds and toned arms, bringing sex appeal to a typically spooky holiday.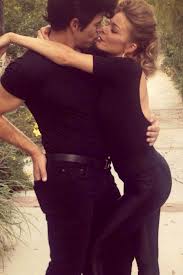 Singer Leann Rimes and husband Eddie Cibrian channeled their inner Sandy and Danny from cult-classic movie "Grease" during last year's Halloween. The duo appeared as spitting images of actors Olivia Newton-John and John Travolta, rocking the pompadour hair and tight black threads.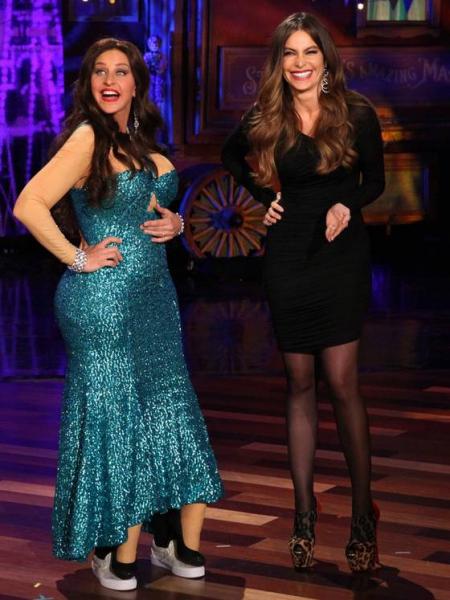 Comedian Ellen Degeneres took it up a notch during the 2012 Halloween episode of her talk show when she dressed up as the bodacious guest of the day, Sofia Vergara. Degeneres's get up and impersonation of Vergara brought big laughs to the episode and has become one of Degeneres's most rememberable moments on "Ellen."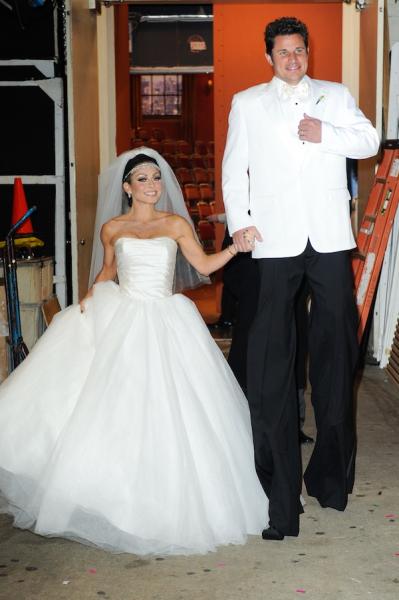 Kim Kardashian may now be engaged to rapper Kanye West, but her 72-day marriage to basketball player Kris Humphries in 2011 provided a great costume idea for television co-hosts Kelly Ripa and Nick Lachey. On the Halloween episode of "Live! with Kelly," Lachey walked on stilts to imitate the basketball star's lofty stature and Ripa rocked the same beaded headband across her forehead that Kardashian wore on her largely publicized wedding day.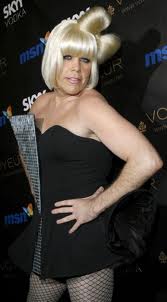 Before pop star Lady Gaga called pop culture guru Perez Hilton a "stalker" on Twitter and the deeply-rooted friendship erupted in front of everyone's eyes, Hilton paid homage to the "Applause" singer with an unforgettable Halloween costume. Complete with fishnets and a bedazzled mini dress, Hilton surprised Gaga with his costume at a 2009 Halloween party.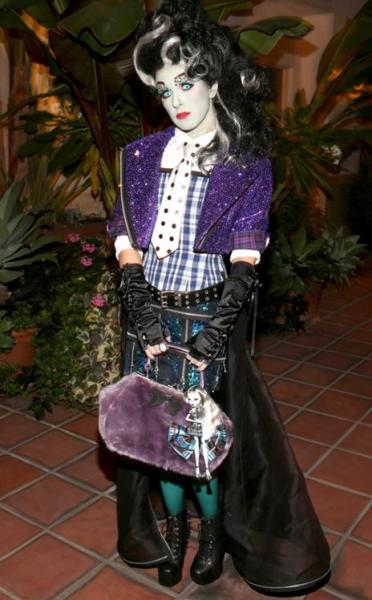 Perhaps one of the most frightening celebrity costumes was worn by actress Shenae Grimes in 2012. Grimes dressed up as "Monsters High" character Frankie Stein and did not stop short of going completely over-the-top with turquoise-colored contacts and an elaborately painted on face.
For more of Neon Tommy's coverage on Halloween, click here.
Reach Staff Reporter McKenna Aiello here, and follow her on Twitter here.