Film and TV
Film Review: 'Girl Rising'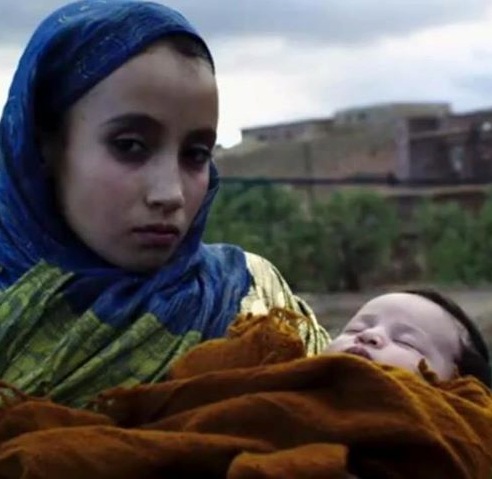 Approximately 33 million fewer girls are in primary school than boys. Worldwide, 50 percent of sexual assault victims are under 15 years old. Distressing statistics like these are only part of the message that embodies "Girl Rising," the newest feature from documentarian
Richard Robbins
.
The struggle for "Girl Rising," as well as various other documentaries, proves to be the constant battle between message and style.
At its core, "Girl Rising" conveys the importance and benefits of educating young girls across the world. The film focuses on nine stories from various countries—Nepal, Cambodia, Haiti, among others—that showcase the numerous benefits gleaned from education. However, since each installment is portrayed through stylized reenactments, the cinematic style of the film detracts from the message.
As the film states, each girl was paired with a writer from her home country in order to tell her story to a wider audience. These stories manifest in vignettes that vary in aesthetic from animation to straight footage cuts. Since there are nine complete and compelling stories, significant attention and time is attributed to each. A noble attempt is made to give each story its just due, but the portrayals are only successful to varying degrees.
ALSO SEE: Film Review: 'A.C.O.D.'
Interspersed throughout the stories Liam Neeson narrates in his American accent with strong, semi-confrontational language. Neeson's dialogue occasionally comes across too forceful or exasperated—"Did we mention she's only 13?" or "Here's an unsettling fact." This type of language is unnecessary considering the audience likely to view "Girl Rising" is already aware of the struggles plaguing young women across the globe. Further emphasis is unnecessary beyond the touching stories occupying the bulk of the film.
The diversity presented in the stories—both positive and negative, but unrelentingly hopeful—captures your attention without fail. Seven of the nine girls star in the reenactments of their stories, which allows genuine emotion to infiltrate the film.
ALSO SEE: Film Review: 'Gravity'
Future projects would better spread the message with a less stylized aesthetic and more succinct tales. By the seventh vignette, "Girl Rising" begins to decline into repetition even if the stories are mutually exclusive. Additionally, the use of celebrities beyond Neeson—Cate Blanchett, Alicia Keys, Freida Pinto, Meryl Streep, Chloë Grace Moretz to name a few—to narrate the stories continues to distract as the temptation to guess the voice shifts focus.
Regardless, these stories of strength in the face of extreme adversity need to be told from the first world to the third world. Those in the first world can help, while those in the third world can rise up together, unified in the fight for education and justice.
Millions of girls are under the same societal pressures and stigmas and "Girl Rising" is just the beginning. Despite the cinematic distractions, "Girl Rising" succeeds in its ultimate goal of informing the masses of problems that are all too common.
Read more by Michael at MHMovieReviews.com.
Watch the trailer for "Girl Rising" below.
Contact Staff Reporter Michael here or add him on Google+ here.