Arts+Culture
Downtown Art Walk: Happening This Week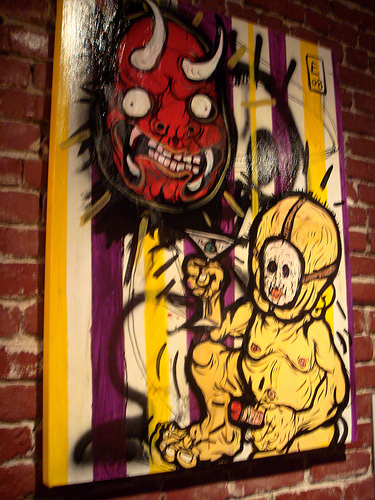 The upcoming Downtown Los Angeles Art Walk, held Thursday, October 10, is a free event held every second Thursday of every month. During this time, art lovers and community friends gather to enjoy a vibrant scene and to express their love for art. Artists also come together to show off their talent and the type of art that they are into. The hours vary by gallery, but are typically from noon to 10PM. Some of the artists that participate in showing their art to the people are underground, while some are mainstream.
Activities and art related events are mainly held in and around the galleries located on Spring and Main street between 2nd and 9th. This month, art lovers can expect many galleries filled with art pieces to purchase as well as lounges to relax in.
Food trucks will gather on the streets and fill up parking lots of Downtown Los Angeles to fill the stomachs of hungry art lovers and the community.
READ MORE: Downtown Los Angeles Art Walk
There will be an event called Pioneer DJ Art Mix, where legendary DJs such as, Laidback Luke, Dada Life, Kaskade, Zedd, and other world renowned DJs, have created custom pieces of art. Couto Brothers, Joex2, Danielle Jade Gonzalez are scheduled to make an appearance on Thursday's art walk.
Other artists and galleries participating in this month's Art Walk are: Blackstone Gallery, CB1 Gallery, Hollywood Junkys, PYO Gallery, Pop-Up On 6th Street, and more.
Arriving early to the event is suggested as parking fills up quick. It also offers a more relaxing stroll through the streets with a leisure time of viewing all the different galleries and art exhibits.
Reach Staff Reporter Yeo Jin Lee here.