Nation and World
DNA From Roma Girl Matches Bulgarian Couple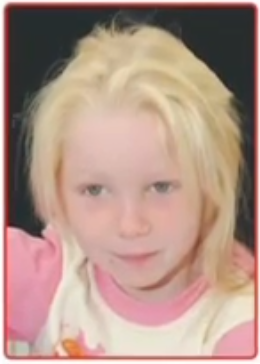 DNA tests have proven that a Roma couple living in Bulgaria are the biological parents of a blonde haired, blue eyed girl who was taken from another Roma couple in Greece, reported the Bulgarian Interior Ministry on Friday. The tests have established that Sashka Ruseva and Atanas Rusev are the genetic parents of the girl known as "Maria". Ruseva announced on Thursday that she is the girl's mother and that she left her in the care of a couple that she had worked for in 2009. Previously, Maria was thought to be Madeleine McCann, the girl who was abducted from her parents in 2007.
In an interview with Bulgaria's TV7 on Thursday, Ruseva said that, "We gave her; we gifted her, without money. I didn't take any money. I didn't have any food to give to the kid. I saw it yesterday and I've been sick. I haven't eaten since last night." What will happen to Maria is not known now. She is being taken care of by the Greek children's charity Smile of the Child, according to their spokesman, Panagiotis Pardalis.
READ MORE: Girl Found With Gypsies May Link To McCann Disappearance
Authorities took Maria from the Greek Roma couple last month after it was realized that she did not look like the couple, who have darker complexions that are typical of Roma. The Greek couple, Eleftheria Dimopoulou, 40, and Christos Salis, 39, have been charged by Greek authorities with abducting her. The couple's lawyers said that they took Maria, believed to be 5 or 6 years old, into their home, after her biological mother who they say was from Bulgaria, was not able to look after her. Roma, who are descendants of Indian nomads, face extensive discrimination in Europe. They are seen as people who steal children for forced labor, according to Amnesty International.
In an unrelated case, a Greek couple was arrested on Wednesday on suspicion of buying a Roma baby from the child's mother. In yet another isolated case, Irish authorities this week returned a blonde haired, blue eyed girl to her Roma parents after DNA tests confirmed that she is their daughter.
Read more at CBS News.