Film and TV
Film Review: 'Carrie'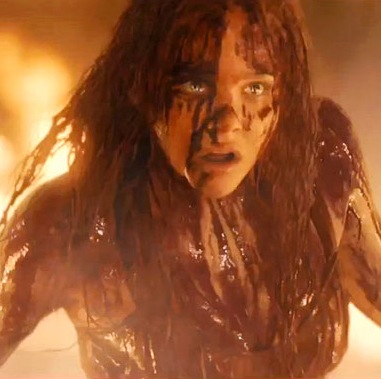 The remake of Stephen King's novel "Carrie" hit theatres on Oct. 18. The film introduced well-known actresses Chloë Grace Moretz as Carrie and Julianne Moore as her mother.
Director Kimberly Peirce's remake is much more gory compared to the 1976 original, the way a horror film should be. Author Stephen King has the ability to make readers visualize gory scenes while flipping the pages. Other movies based on his novels/novellas like "The Shining" and "Secret Window" were suspenseful and addictive to watch.
I sat through the movie with my friend beside me. She was clinching on to her seat muttering she was covering her eyes, as I sat with an almost smile on my face during certain scenes. A horror film should not make you smile or laugh.
READ MORE: Film Review: '12 Years A Slave'
If anything, the film was sadder than it was scary or suspenseful. Carrie White is a teenager finishing up her senior year of high school. She is bullied and humiliated in front of her peers with the use of today's technologies. Her religious mother had her homeschooled for most of her life, convinced she was born the devil's child and a child of sin.
Carrie does not use her power for the wrong or evil reasons, only playing around with it to figure out its qualities. The first time she uses her power is to lock her mother in the praying closet after she forbids Carrie to go to the prom.
What's the moral of the story? Should she have listened to her mother who acts like a hypocritical religious type, or is she simply giving people what they deserve?
Reach Staff Reporter Tanya Mardirossian here.