Arts+Culture
Canadian Short Story Author Awarded Nobel Prize In Literature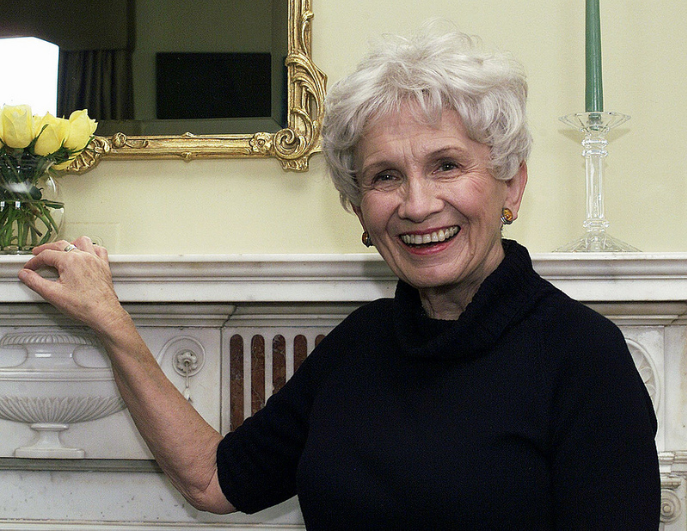 After more than 66 years of composing contemporary short stories, 82-year-old Canadian writer Alice Munro has yet another accomplishment to add to her list of lifetime achievements. On Thursday, Munro became the thirteenth woman and second Canadian in history to be awarded the Nobel Prize in Literature for her unrivaled literary profundity.
Munro has earned the justifiable title of "Master of the Short Story," retaining her position as one of the few short story authors who is respected and admired by both the reading and writing community. One need not read more than a select paragraph of Munro's work to experience the potency of her words.
The Swedish Academy, who, in recent years, has awarded many Swedish authors, chose Munro's body of work for being a "master of the contemporary short story."
Some of her most notable collections of short stories include "A View From Castle Rock," "Too Much Happiness" and, most recently, her acclaimed narrative chronicling the frustrations of life and love, "Dear Life."
Munro's work prevails as an exemplary illustration of the significance of the short story. In a society that primarily consumes novels rather than short pieces of fiction, Munro has championed her field of work. She hopes her win will demonstrate the value of the short story to the greater public.
"I really hope that this would make people see the short story as an important art," Munro told CBC.
Munro has certainly treated her work as such, transforming tales of contemporary existence to eloquent and intriguing creations. Her 1974 story "How I Met My Husband," magnifies the inner thoughts of a young girl working as a maid for a wealthy household. The narrative journeys through her tedious days waiting anxiously for the mailman to arrive in front of the house. Munro has the ability to grasp these seemingly mundane situations, which are highly relatable to her audience, and exacerbate every minute emotion until her readers are engrossed in each printed phrase. She possesses impressive control over a technique that is essential to the execution of a short story: the ability to paint an elaborate landscape using a few, concise words.
Although the Nobel Prize for Literature is undoubtedly one of Munro's most esteemed awards, she has been appropriately acknowledged throughout her career. She won the Man Booker International Prize in 2009, the National Book Critics Circle Award for fiction in 1998 and Canada's Governor General's Award for fiction (she is a three-time winner of this accolade). Upon receiving news of her Nobel Prize triumph, an astonished Munro recalls she was "very surprised and delighted."
This incomparable accomplishment seems to mark the conclusion of a literary saga. After more than a half century of writing, Munro plans to retire. However, her unique understanding of life and its subtly complex elements will continue to exist as a timeless compilation of artistic prowess.
Reach Staff Reporter Emily Mae Czachor here.