Sports
Buccaneers' MRSA Infection: What Will It Mean?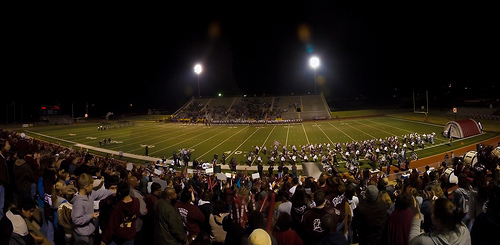 The Tampa Bay Buccaneers are dealing with an issue much more alarming than ramming into a bunch of 250-pound football players for four hours: three players have been diagnosed with a staph infection called MRSA.
The NFL Players Association considered advising the team against playing the Eagles on Sunday, but decided against it. The team still played like troopers (and lost 20-31), but they still face several concerns moving forward.
What is MRSA?
According to the Center for Disease Control and Prevention, MRSA is "a type of staph bacteria that is resistant to several antibiotics. In the general community, MRSA can cause skin and other infections. In a healthcare setting, such as a hospital or nursing home, MRSA can cause severe problems such as bloodstream infections, pneumonia and surgical site infections."
How does it spread?
The disease can spread through contact with an infected wound, or sharing items that have touched the infected wound.
What does it mean for the Buccaneers?
MRSA is still a problem despite the team sanitizing its facility in August; this means it could be hard to ease players' anxiety that the infection won't continue to spread. This is especially harmful since sharing locker rooms and equipment can only put the team at further risk.
Read more on the Buccaneers' struggle with MRSA.
Contact Executive Producer Raishad Hardnett via email or Twitter.