Food
Baskin-Robbins' 'BOGO' Deal Returns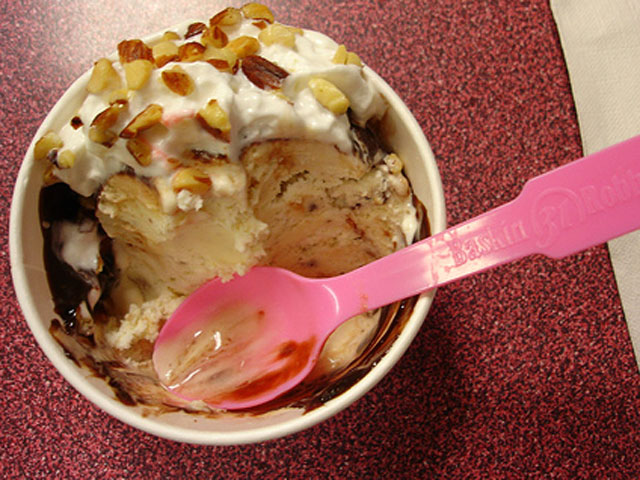 "BOGO" Wednesdays are back at
Baskin-Robbins
until the end of the year.
This deal is no stranger to BR fanatics, but for those who don't know: every Wednesday from now through December, customers can get a "buy one, get one free" deal with the purchase of a "Two-Scoop" Sundae. The "Two-Scoop" Sundaes come with two scoops of ice cream (flavor of your choice) and is topped with hot fudge, strawberry or caramel; and coated with whipped cream, nuts and a cherry on top. The deal is good all-day every Wednesday, and no coupon is needed; customers simply need to mention the promo.
The "BOGO" deal is only available at participating stores, so inquire at the Baskin-Robbins closest to you. This is your perfect chance to get flavors you've always wanted to try (like "Trick OREO Treat Ice Cream" and "Creole Cream Cheese") … or stock up the freezer with dessert for tomorrow.