California
Apple Releases New iPad Air, Free Software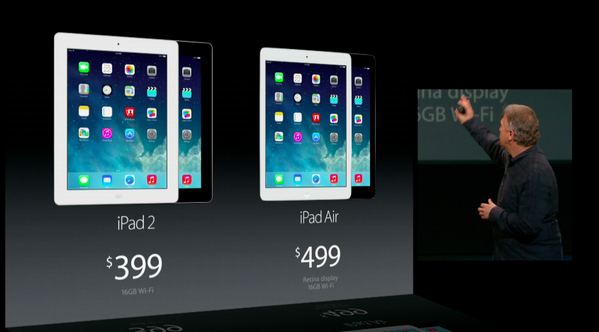 With the usual fanfare and anticipation, Apple released a slimmer, faster version of its iPad tablet device on Tuesday along with the promise of free operating and productivity software for its users.

The iPad Air, the fifth iteration of Apple's tablet line, is about 20 percent thinner than previous versions, according to Reuters, and is 0.4 lbs. lighter than the previous version. According to the Los Angeles Times, the iPad Air is also "twice as fast" due to a more powerful A7 processor.

It also comes with a hefty $499 price tag for its 16GB version. Apple said the iPad Air will ship on November 1st.

Apple also announced that its Mac OS and iWork productivity suite will be offered free to all users. The iWork suite contains programs similar to Microsoft's Office suite.

Apple also released a new Macbook Pro notebook and Mac Pro desktop. The Mac Pro will retail for $3,000.

Read more about Apple's product release at the Los Angeles Times and Reuters.

Reach Executive Producer Colin Hale here. Follow him on Twitter.