Technology
Apple Outshines Expectations In 4th Quarter Earnings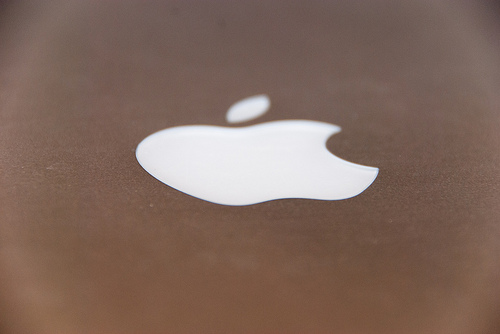 Apple Inc. exceeded Wall Street's expectations Monday when the company released its
fourth fiscal quarter earnings
. The tech giant reported earning $37.5 billion in revenue and $7.5 in profit. They also sold 33.8 million iPhones in September, which is about 10 million more than last year.
From The International Business Times:
"We're pleased to report a strong finish to an amazing year with record fourth quarter revenue, including sales of almost 34 million iPhones," said Apple CEO Tim Cook. "We're excited to go into the holidays with our new iPhone 5c and iPhone 5s, iOS 7, the new iPad mini with Retina Display and the incredibly thin and light iPad Air, new MacBook Pros, the radical new Mac Pro, OS X Mavericks and the next generation iWork and iLife apps for OS X and iOS."


Though quarterly revenue increased thanks in part to Apple's two new iPhones, it was not enough to bolster Apple's profits, as they shrank from $8.2 billion in the year-ago quarter to $7.5 billion in Q4 2013. Sales of the iPhone went up from 26.9 million in Q4 2012 to 33.8 million in Q4 2013, but the iPad was flat year-over-year (14.1 million in sales, but a decline in revenue of 13 percent) and the Mac was down in sales from 4.9 million in Q4 2012 to 4.6 million in Q4 2013.
Read the full story here.