National
American Monuments To Reopen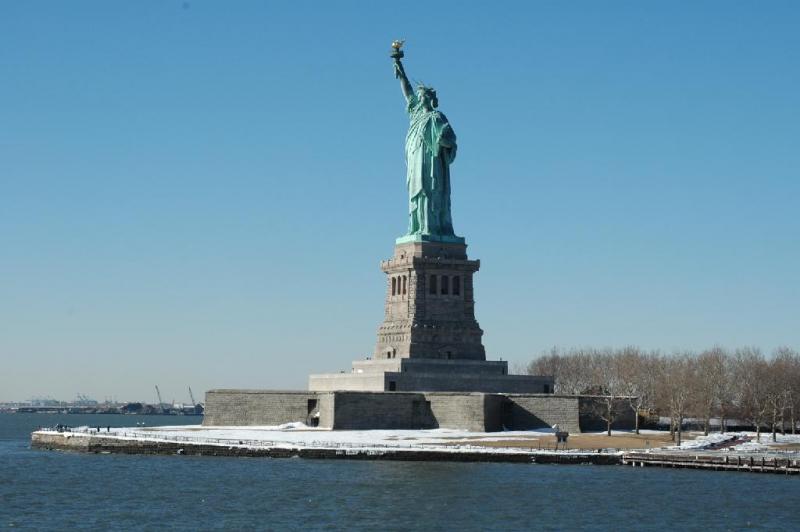 Even though the government shutdown has had a negative impact on many of our favorite national hangouts, several states have figured out ways to reopen their landmarks.
States like New York, Arizona, and South Dakota have pooled into their funds currently withheld by the National Park Service to reopen the Statue of Liberty, the Grand Canyon, and Mount Rushmore.
New York Governor Andrew Cuomo made a statement saying "Every day that Liberty Island is closed means we are losing visitors who would otherwise be spending at our local businesses." In his statement, he also announced that the State would carve out $61,600 a day from its tourism budget so that the Statue of Liberty could continue being open for the public to view while congress deals with its problems on their own.
SEE ALSO: Happy Birthday Yosemite, You're Closed
Arizona also made an agreement with the federal government, combining state and local funds to keep the Grand Canyon open.
"I'm gratified the Obama administration agreed to reverse its policy and allow Arizona to reopen Grand Canyon, Arizona's most treasured landmark and a crucial driver of revenue to the state," said Arizona Governor Jan Brewer.
The agreement allows the state to pay for the National Park Service for up to seven days, with the fee being between $651,000-$93,000 per day. After that first week, new steps will be assessed if the government shutdown does not end.
Read the full story here.
Reach Executive Producer Eric Parra here.