Sports
8 Nations Remain In Playoff For UEFA World Cup Qualification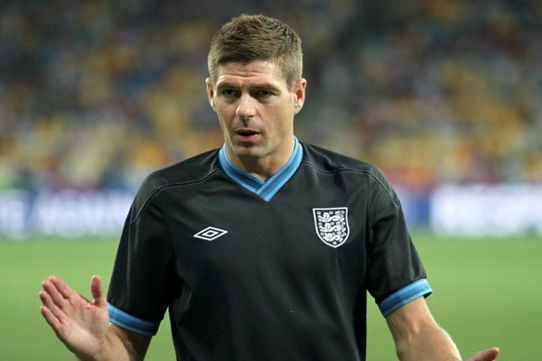 With the group stage of the UEFA World Cup Qualifying ending yesterday, 53 hopeful European nations were cut down to 17 still fighting for a chance at Brazil. Nine teams guaranteed their spot in the tournament as Russia, Belgium, Italy, Spain, Germany, the Netherlands, England, Switzerland, and Bosnia-Herzegovina finished first in their respective groups.
This leaves eight second place teams - France, Portugal, Ukraine, Sweden, Greece, Iceland, Romania, and Croatia - to contend for the remaining four spots promised to European teams. And now things get interesting, as UEFA has consistently produced the most competitive World Cup qualifying process for decades now, and playoffs are decided within the continent, guaranteeing a match up between two powerhouse countries.
The remaining teams will be matched up according to their current FIFA rankings - this is about the only time FIFA rankings are relevant. Keep in mind that these rankings are based on the results of the team throughout the last four years and the most updated standings will be announced tomorrow. Yet, it is likely that the seeded teams will include Croatia (10th), Portugal (11th), Greece (12th), and either Sweden (22nd) or Ukraine (26th), meaning these teams will avoid each other in the playoff game.
This isn't to say that the remaining four teams are going to be easy games for any of the top nations.
France, due to inconsistent performance, will more than likely not be seeded, presenting a difficult matchup for one of the top teams.
Romania, excluding games against the Netherlands (that nobody can seem beat right now), has only lost one game in qualifying.
Ukraine has also only dropped one game in qualifying (in a fluke loss to Montenegro) and matched up equally to England who ended up winning the group.
Sweden is also an impressive team that beat England and has given Germany trouble twice in the last several months.
Despite having five teams in this group among the top 25 in the world, at least one of those teams will be participating in the World Cup solely as spectators. Heartbreak is inevitable, but thankfully for us all, so too is a number of quality soccer games.
The draw for the playoff stage of the competition will be held on Monday. The two legs of the aggregate matchups will be played on November 15th and 19th.
Reach Staff Reporter Gabe Quintela here.