Nation and World
7 Potential Long-Term Effects of the Government Shutdown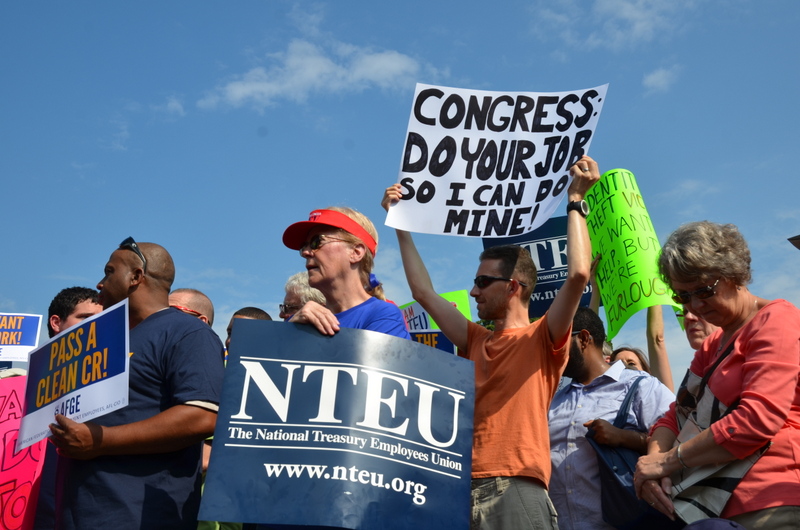 With funding negotiations in progress, the government shutdown may soon be a distant memory for most, but here are seven areas where the shutdown will have lasting impact on productivity, even after operations resume as normal.
1. Scientific Research
The National Science Foundation may have to cancel its planned arctic expeditions if the shutdown continues much longer. This would interfere with the research season and may hinder scientific research in several fields including ecology and astrophysics.
This would put the US behind in terms of global scientific research and may prevent foreign entities from partnering with US research groups in the future.
2. Center for Disease Control and Prevention
The CDC will not be able to continue its seasonal influenza program and outbreak detection program, and is struggling with operating at a reduced capacity for investigation in the midst of a multi-state Salmonella outbreak.
There have been 317 confirmed cases as of Oct 11, 2013 in 20 states and Puerto Rico. 73 percent of these cases are in California. 42 percent required hospitalization.
3. National Aeronautics and Space Administration
NASA has been forced to stop 97 percent of operations and interns have been left homeless in the wake of the government shutdown that closed their dorms at the Ames Exchange Lodge in Mountain View, California.
The NASA program Operation IceBridge, which maps ice sheets in Antarctica, has already been delayed by the shutdown. This delay could limit research time, as it can take weeks to install necessary equipment and the local sea-ice runway closes at the end of November.
4. National Parks
National parks have been closed since Oct. 1 in the wake of the government shutdown, but states losing millions in tourism money as a result are fighting to reopen them with state money. The federal government has agreed to do so, but only under the condition that the parks be fully restaffed and reopened. The states may not be reimbursed for this and many are weighing their options.
5. Environmental Protection Agency
The EPA has halted 94 percent of their operations following the Oct. 1 shutdown. Climate tracking, including potentially vital real-time information about storm data and extreme weather data, has stopped. Research into the dolphin-death crises on the east coast has stopped. Furthermore, delays in proceedings to set new standards that might reduce tailpipe pollution linked with lung disease may expose more people to health risks in the long term.
6. National Institutes of Health
While patients already enrolled in NIH clinical trials will continue to receive care, the NIH has been forced to turn sick patients away from clinical trials during the government shutdown. Furthermore, the shutdown has delayed research in potentially life-saving areas of medicine, as the NIH has had to cut back to the bare minimum needed to maintain research projects.
7. Foreign Policy
This shutdown has put America in a tenuous position in the global community and foreign governments may begin to doubt the effectiveness of American governing practices. Domestic concerns like the shutdown that prevent the U.S. from dedicating time to global duties may damage America's standing in foreign policy and diplomacy. Many foreign governments are beginning to wonder if America is headed for a serious debt crisis and may be forced to default on debts for the first time.
Read more about the potential long-term effects of the government shutdown here.
Read more about how the shutdown is affecting American foreign policy here.
Reach Staff Reporter Kaitlyn Mullin here.