Arts+Culture
7 Halloween Party Essentials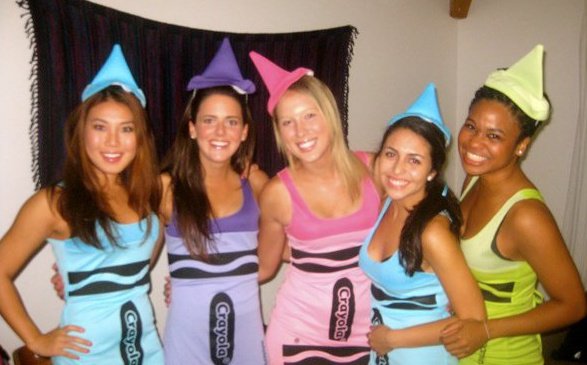 Halloween is one of the last occassions to host an all-out holiday party. Gather a group of friends to cut down the cost and stress of enertaining. With these must-have items, hosting Halloween will be super easy.
1. Creative Costumes
Encourage guests to really get into the Halloween spirit, and ask that they come in full costume. If possible, host with a close friend or loved one, and split costs and errands equally. Purchasing costumes can get expensive! Make a costume with clothing and material from home, or shop at a nearby thrift store.
Tip: Do matching costumes for two-paste a picture of the costumes to the invitation. Guests will feel more comfortable coming in costume when they see hosts outrageous Halloween apparel.
Decorate with plastic black cauldrons from any local party store. Decorate tables with cauldrons. Fill them with candy, miniature cookies, or candles to serve as centerpieces. Grab and go flower bouqets are another great way to brighten any dark dining room table.
Tip: Make sure to leave a cauldron near the front door so guests see sweets rite away. Get more creative and construct a steaming cauldron teaming with yellow and orange maple leaves.
Decorate with plastic black cauldrons from any local party store. Use cauldrons to brighten a dull dining or family room table. Make centerpies out of cauldrons filled with candy, miniature cookies or candles. To be more formal, place grab and go Marigold bouquets on each table.
3. A Chilling Playlist
A Halloween party is incomplete without specific tunes to spread a spooky vibe. Read Staff Reporter Katie Chen's "Top Ten Halloween Songs" to get ideas for the perfect Halloween party playlist.
Tip: For Alternative and Rock Halloween music, KROQ Writer Kaitlyn Trudnich suggests "30 Songs So Good, They'll Raise The Dead!"
4. First Hour Food
Serve food as soon as guests arrive. Serving food in one location is a great way to have guests meet; as more people arrive begin serving drinks.
Leslie Richard's Spicy Turkey Chili
Ingredients
2 lbs. ground Turkey
1 (12 oz.) canned Pinto beans
1 (12 oz.) canned Black beans
1 ½ T Cumin
2 T Tomato paste
2 T Chili powder
1 tsp Salt
1 tsp Pepper
1 tsp Garlic powder
12 oz. Canned Diced tomatoes
32 oz. Tomato sauce
Brown meat and add seasonings to raw meet while browning. Add beans and tomato sauce, paste, and diced tomatoes. After meat simmers for twenty minutes, add more seasoning to taste. Then add ½-1 teaspoons of ground cayenne pepper when meat is almost finished browning. Garnish with shredded cheese, green onion, and sour cream. Serve over white rice, and enjoy with mixed green salad and buttered cornbread.
Tip: If serving any Vegan or Vegetarian guests, make a pot without ground Turkey, cheese or sour cream.
5. Bloody Good Beverages
Purchase orange and black cups at a local grocery store to serve themed drinks. Present various types of alcohol in different ways, for example cider can be poured into large mugs from a pot, whilemixed drinks can sit on a bar or alcoholic drinks only table.
Tip: If younger guests plan to join the party, encourage them to brew non-alcoholic drinks in a kids cauldron. Create a designated "Kid's Corner," or playfully decorate a room where younger children can participate in arts and crafts, watch Scooby Doo type cartoons, and enjoy bite sized snacks. Purchase orange and black cups at a local grocery store to serve themed drinks. Present various types of alcohol in different ways. For example, pour cider into large mugs from a pot, while mixed drinks wait at a table designated for "alcoholic beverages only."
6. Scary Movies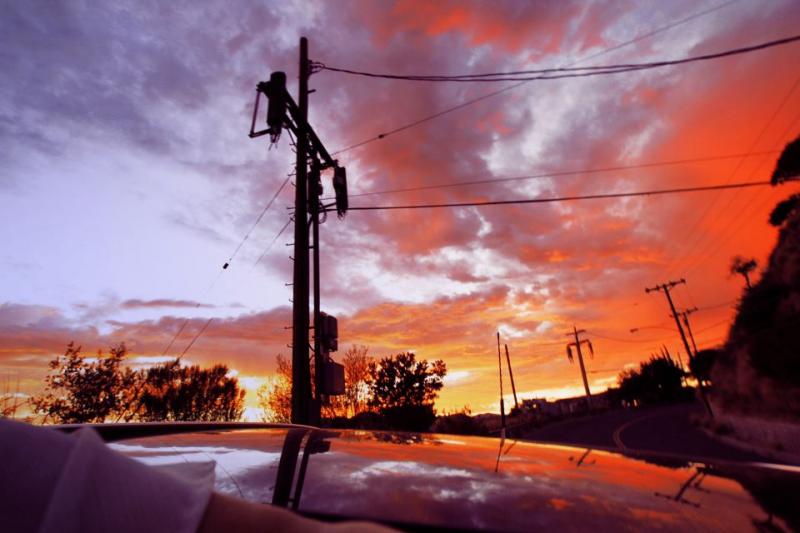 Set up a space in a cleared out garage, backhouse, or family room
to watch scary movies
. Keep thrillers playing throughout the night so guests have the option to drop in, grab a bite, and get scared by a classic thriller. Place bite sized Halloween desserts on a table in a corner of the room.
Tip: Use red sharpie, paint or food coloring to write (insert haunting name) on the door- ex: Scary Movie Manor. Decorating this space can be easy- just use cotton balls to make webs and
black licorice for Spiders
.
7. Themed Dessert
Bake Halloween
cookies
and
cupcakes
with friends to make preparing for the party less stressful. Bake ahead of time to reduce stress and keep the kitchen clean for the day of the party.
If interested in buying a dessert, try the mouth-watering
Red Velvet Halloween cake
from Porto's Bakery in Glendale. Sometimes purchasing a dessert can be so much easier than getting flour and crumbs all over the kitchen before guests arrive.
Tip: Make sure to give party favors to family and friends of all ages. Kids will love little Jack-O-lantern gift bags, while each couple might enjoy a take home centerpiece. Give young adults slices of pumpkin pie in paper boxes, or individual jars filled with spicy pumpkin sangria.
Reach Staff Reporter Maya Richard-Craven here.
Reach photographer Rebecca Orlandini here.