Sports
2013 MLS Playoff Preview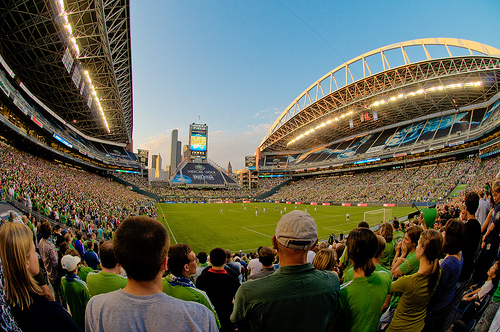 Following one of the most closely contested seasons in MLS history, we are set for an extremely competitive post season, culminating on December 7th when the MLS final is played. We're here to preview each game, pick a winner of each tie, and let you know who is going to be crowned champion when all the dust settles. Let's get started:
The MLS playoff format is slightly confusing; the first games are this Wednesday and Thursday, and are one leg ties known as knockout rounds. The fourth and fifth seeds in both the Eastern and Western conferences play in these games, while the first, second and third seeds get byes until the weekend.
Western Conference Knockout: Seattle Sounders vs. Colorado Rapids
Seattle comes stumbling into this game on the heels of several losses and a draw in the final game of the season against Los Angeles. Seattle's chances continue to pale when you consider the fact that they recently lost by four goals to a Colorado team that has been playing if not well, at least consistently average. That is more than can be said for Seattle, and despite the fact that the Sounders will be at home, the Rapids will squeeze through to the semifinals.
Final Score: 2-1 Colorado
Eastern Conference Knockout: Houston Dynamo vs Montreal Impact
Houston has played in the MLS final for the last two seasons. Any way you cut it, this team knows how to perform when it really counts. Despite for losses at home this season, the Dynamo have the belief and the knowhow to make it through. Montreal will believe they've got a chance, however, as they have won two of their three matches against the Dynamo this year. Montreal's form has dipped as of late, however, losing 4 out of their final 5 to close out the season. Expect Houston to use their knowhow and composure to put the playoff rookie Impact in their place
Final Score: 1-0 Houston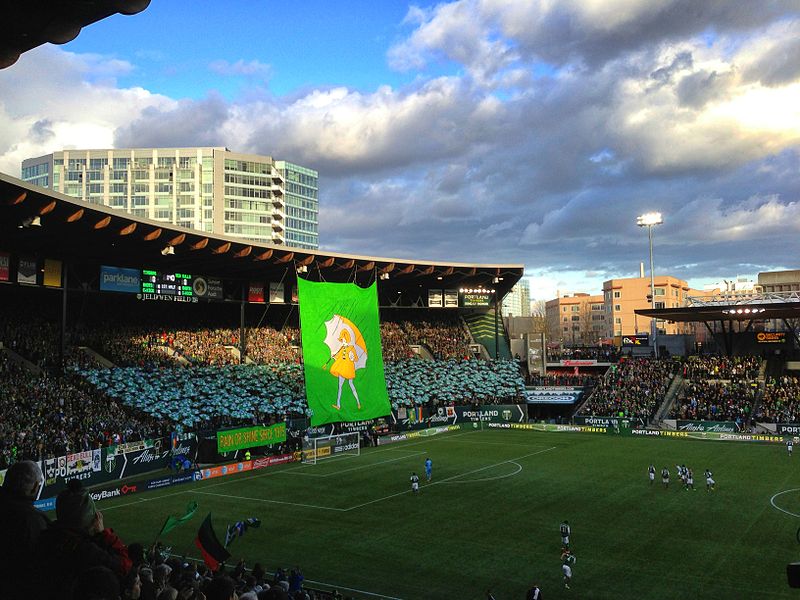 Western Conference Semifinals:
Both Eastern and Western Conference Semifinals and Conference Finals are two legged ties where both teams get a chance to play at home and away, helping to even a playing field in a sport where home field advantage can be the difference between going home and moving on.
Portland Timbers vs. Colorado Rapids
This is an interesting contest between two teams that have notably different play styles. No one in the MLS plays quite like Caleb Porter's Portland Timbers as they attack aggressively while still trying to maintain possession. Colorado on the other hand has a much more pragmatic style, often playing in a 4-4-2 formation that has benefited them greatly defensively. When Colorado has lost this season, they have very rarely lost by more than one goal. This will come in handy in a Semifinal where away goals will be the difference. Expect Portland to try to keep the score close away at Colorado, then blow it wide open at home.
Final Score after 2 legs: 3-3 Portland (advancing on away goals)
Real Salt Lake vs. LA Galaxy
For the two time defending MLS Cup Champions LA Galaxy, this is very familiar territory. They have managed to in the last two titles by simply having too much talent for the other teams to have any chance of matching up again them. This year, however, things are different. LA has not seemed invincible down the stretch as the have in past years, while Salt Lake has been about as consistent as one can expect in a modern professional soccer league. LA will tie at home but will be unable to keep Salt Lake from moving on to face Portland in the Western Conference Final.
Final Score after 2 legs: 2-1 Real Salt Lake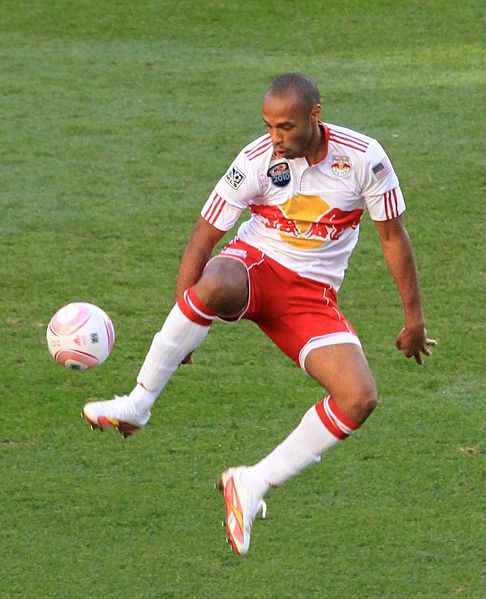 Eastern Conference Semifinals:
Both Eastern and Western Conference Semifinals and Conference Finals are two legged ties where both teams get a chance to play at home and away, helping to even a playing field in a sport where home field advantage can be the difference between going home and moving on.
New York Red Bulls vs. Houston Dynamo
The Red Bulls were not the winners of this year's Supporters Shield for no reason. In their last 15 games they only lost twice, and in many of their games this year they have put up at least three goals. With stars Thierry Henry and Tim Cahill aided by players like Dax McCarty and Eric Alexander, the Red Bulls have been an extremely exciting team to watch all season long. The Dynamo will have their work cut out for them against such a prolific attack, and will ultimately fall by a couple goals to a New York team that has very serious title ambitions.
Final Score after 2 legs: 5-2 Red Bulls
Sporting Kansas City vs. New England Revolution
Be reading for fireworks when 18 year old Diego Fagundez leads a resurgent Revolution side against a battle tested Sporting KC team that has no intention of losing to the upstarts. Don't, however, expect too many goals over the two legs as New England will be hampered by inexperience while KC will simply make every effort to grind out a win over the two legs. Having the Revs advance to the Conference Final would be a nice story, but it isn't going to happen this year.
Final Score after 2 legs: 3-1 Sporting Kansas City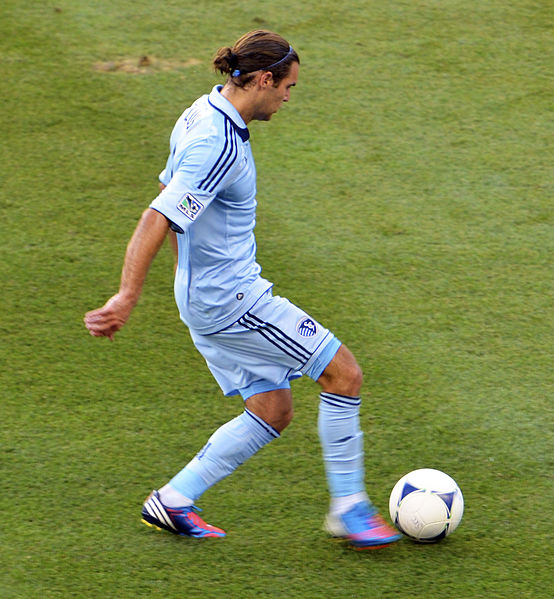 Western & Eastern Conference Finals:
This round of the playoffs also involve two legged ties with the winner advancing to the MLS Cup Final on December 7th.
Portland Timbers vs. Real Salt Lake
This matchup brings together the leagues two best goalkeepers. Portland's Ricketts is a big man whose reach has kept countless balls out of the Timber's net this season, while Salt Lake's Rimando is a small man with unbelievable reactions, reflexes, and jumping ability. If you've never seen highlight reels of these two goalkeepers at work go find them right now. In a matchup with countless big name players and too much talent to discuss in this space, this Conference Final will come down to the goalkeepers. Forget about all that home field advantage stuff and remember this; whichever keeper makes more mind-blowing saves will see their team advancing to the MLS Cup Final.
Final Score after 2 legs: 2-2 Real Salt Lake
New York Red Bulls vs. Sporting Kansas City
Here are two teams who are very familiar with each other. This familiarity will make for a hotly contested two legs, and don't be surprised to see at least one player sent off over the course of both games. New York will score a lot, and it will be all Kansas City can do keep up with them. In a tie that could go either way on something as small as an incorrectly given free kick, expect this game to be won on away goals. Maybe if we're really lucky we'll see a fight or two break out.
Final Score after 2 legs: 3-3 Red Bulls on away goals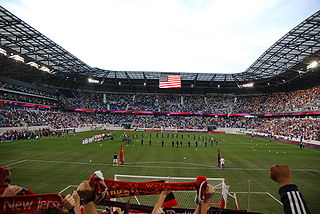 MLS Cup Final
Real Salt Lake vs. New York Red Bulls
Residents of New York City will be lucky to host this MLS Final as the unstoppable force comes against the immovable object. This game will undoubtedly be a battle between New York's venomous attack and Salt Lake's equally resilient defense. Oh yeah, don't forget about Nick Rimando. If he can come up with one or two of his patented flying squirrel saves, Salt Lake could easily win this game. Then again, Henry and Cahill have played against their fair share of outstanding keepers in their time, so don't expect them to be fooled easily. Regardless of the outcome, this should be one for the ages.
Final Score: 2-1 Real Salt Lake will win after 120 minutes
Reach Staff Writer/Executive Producer Christopher Coppock by email.