Film and TV
'The X Factor' Faces Lowest Ratings Yet For Season 3 Premiere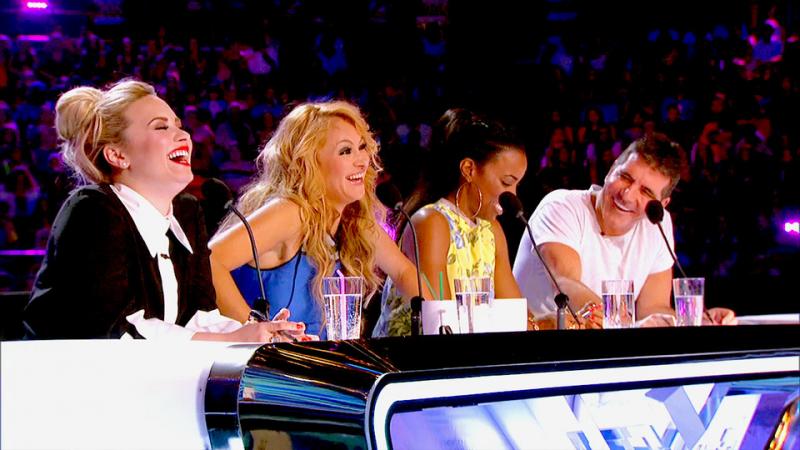 While the new season of "The X Factor" welcomed new contestants and new judges Wednesday night, it failed to welcome new viewers. In fact, the ratings from Wednesday night's season 3 premiere became an all-time low for the series.
The premiere received roughly 6.2 million viewers, a 22 percent drop from last year's 8.7 million viewers.
One reason for the drop could be its time slot face-off with CBS' "Big Brother." The competition-based reality show held a special eviction episode that may have drawn additional attention last night. "The X Factor" may see low ratings again next week when "Big Brother"
crowns a new winner in its season finale during the same time slot.
Another reason could be the buzz surrounding the upcoming season of "The Voice," which will welcome back its original panel of widely popular judges on Sept. 23. As a competitor in singing-based competition shows, audiences may be holding out to watch "The Voice" instead.
Regardless, this isn't the first time "The X Factor" has dropped in ratings. Despite continuous hype surrounding the show, ratings have been declining since its American premiere in 2011. Between the first and second seasons, the show suffered a 25 percent decrease in ratings.
The show's failures are not for lack of trying, though. Prior to the start of every season, the show has changed up its hosts, as well as its panel of judges.
This season, the show said goodbye to Khloe Kardashian, who co-hosted alongside Mario Lopez during season 2. It also welcomed Kelly Rowland and Paulina Rubio as judges alongside Demi Lovato and show creator Simon Cowell.
Cowell is quick to defend the show and the decisions that have been made over the last few seasons.
"We can always do better," Cowell told USA Today prior to this Wednesday's premiere.
He added that "the first two seasons of the U.K. show, they weren't amazing. They weren't anywhere near where we wanted them. And then, over the years, as the show got better, the contestants got better, then the show grew into something huge."
With its new personalities and host of new contestants, maybe Season 3 will be the charm. But, only time will tell if "The X Factor" can get out of its ratings slum and find the same successes that its British counterpart has.
Reach Staff Reporter Alex Reed here.