Music
Upcoming Album Releases: October 2013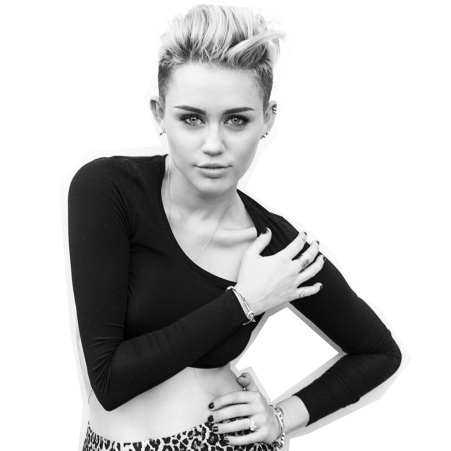 October is a good month for music fans of all different genres, who will be getting an earful of new music from industry superstars like
Korn
and Katy Perry.
But there are also some fresh new faces who are releasing their debut albums this month, including YouTube sensation Austin Mahone and "The Voice" Season 3 winner Cassadee Pope.
Check out some of this month's biggest releases below!
October 8
Winning the award for most talked about artist (whether that's a good thing or not is... debatable) is Miley Cyrus, who's releasing her fourth album "Bangerz." Despite backlash over her VMAs performance this year, the singer's latest single "Wrecking Ball" is doing extremely well. Not only has the song consistently stayed on the iTunes Top 10 since its release in late August, but the music video also broke VEVO's most-viewed video record. The record was previously held by One Direction's "Best Song Ever" video, which had 10.9 million views, before "Wrecking Ball" took over with a whopping 12.3 million views within 24 hours of its release.
Korn's eleventh studio album "The Paradigm Shift" marks the return of original band founder and guitarist Brian "Head" Welch, who last appeared on the band's 2003 record "Take a Look In the Mirror" before leaving to focus on his family and a solo career.
Post-hardcore band Dance Gavin Dance is releasing their fifth album "Acceptance Speech." This release will probably be a little jarring for even the most devoted of DGD fans as it marks the first appearance of vocalist Tilian Pearson after Jonny Craig's second departure due to problems while on tour last summer. "Acceptance Speech" will also be the first album to not be produced by Kris Crummett.
Pop-punk-turned-country singer Cassadee Pope is releasing her debut album "Frame by Frame" after winning Season 3 of "The Voice" last year. With a whopping five songs out already (which are all doing pretty well on the charts, by the way), Pope's album is sure to be one of the most highly anticipated country records this year.
Pusha T's debut solo effort "My Name Is My Name" is also coming out. Fans will be expecting amazing things from this album because it's setting the bar high. "My Name Is My Name" is executive produced by Kanye West and will feature the talent of many big name artists, including Kelly Rowland, Pharrell, Kendrick Lamar, and GOOD Music label mate Big Sean.
YouTube sensation (and potential Justin Bieber 2.0) Austin Mahone is finally releasing his debut album "Junior Year" after being signed last year. Cue excited, screaming Mahomies (yes, that's really what his fans call themselves) everywhere.
Other Albums Coming Out Today:
October 15
Pearl Jam is releasing its tenth studio album "Lightning Bolt" internationally on the 14th and in the U.S. on the 15th. Guitarist Mike McCready has called the record the follow-up to the band's last album "Backspacer" (2009), saying, "[I]t's kind of a logical extension of what 'Backspacer' was. But I think there's a little bit more experimental stuff going on. There's a Pink Floyd vibe to some of it, there's a punk rock edge to other stuff."
Folk rock group The Avett Brothers is also releasing its eighth record "Magpie and the Dandelion." This will be the group's third studio album produced by Rick Rubin, who's also worked on some of this year's biggest releases, including Kanye West's "Yeezus" and Jay Z's "Magna Carta... Holy Grail."
October 22
Katy Perry is releasing her fourth album "Prism" and based on the success of its lead single "Roar," "Prism" is definitely one of the fall's most anticipated albums. But don't expect this record to be "Teenage Dream" 2.0, the singer has said that "Prism" will be darker than her previous work, especially since Perry drew a lot of inspiration from her split with comedic actor Russell Brand in 2011. However, she has described "Unconditionally," the record's upcoming second official single, as a "universal love song" and as her favorite off "Prism."
Other Albums Coming Out Today:
October 29
"American Idol" alum Kelly Clarkson is getting an early start on Christmas by releasing her sixth record "Wrapped In Red," which will feature some classic Christmas tunes as well as five original songs. The Texan native, who's a big country music fan, is also getting a little help from some of the genre's biggest names, including Reba McEntire, Trisha Yearwood, and Ronnie Dunn.
Other Albums Coming Out Today:
Sometime This Month...
British singer James Blunt is releasing his fourth album "Moon Landing." The album is executive produced by Tom Rothrock, who produced the singer's debut effort "Back to Bedlam" (2004), the record from which came Blunt's most well-known song "You're Beautiful." "Moon Landing" features a track titled "Miss America" as a tribute to the late Whitney Houston after her untimely death early last year.
Reach Staff Reporter Michelle Tiu here or follow her on Twitter.