Film and TV
Summer 2013's 5 Biggest Film Flops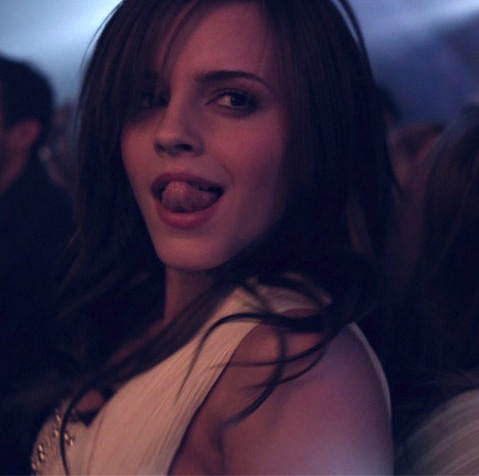 Leading names do not guarantee leading sales. Although summer 2013 saw an influx of movie releases featuring prominent actors and directors in the industry, ticket sales did not flourish as expected. Here are the top five summer movies that tanked at the box office.
"The Bling Ring"
Although Academy Award winning director, writer, and producer Sofia Coppola's black comedy crime-drama initially earned more during its debut weekend than any of her prior films, "The Bling Ring" later proved to be Coppola's biggest box office blunder. The highly anticipated satire largely depended on Emma Watson's oversized sunglasses and "valley girl-esque" American accent for audience allure. However, the film, loosely based on actual accounts of privileged and under-stimulated teenagers who entertained themselves by celebrity robbery, loses its dimension through superficial dialogue and an abundance of apathetic car break-ins. The aloof sequences lack a certain depth, which Coppola later attempts to overcompensate for with a series of infamous closet-raiding escapades. It is difficult for audience members to ride shotgun for 95 minutes of these adventures while the ensemble of poorly developed characters whines about the imperfections in their new Miu Miu's.
"Kick-Ass 2"
In 2010, "Kick-Ass" shocked audiences with its fearless synthesis of ironic humor and video game-style violence. Pre-teen spitfire Chloe Grace Moretz won hearts with her sharp quips as the purple-haired Hit Girl, drawing attention to the film. Despite its projected success, the sequel garnered negative reception due to its forced humor and style-less plot line. Moretz essentially carries the film on her own, delivering an endearing and impressive performance complete with new one-liners that hold the story together as a shell of the original. Had the film been entitled "The Life and Times of Hit Girl," the film may have possessed a shred of its original spirit, as the remainder of the franchise is wandering in the residue of the first movie's success.
"The Hangover Part III"
If a sequel disappoints critics and viewers alike, it is probably a good indicator to the creators to discontinue the franchise. However, despite "The Hangover Part II"'s horrific attempt to re-create the magic of its predecessor, Phil, Stu, Alan, and Doug stumbled across big screens for the third time this past summer. The third installment seems to exhibit even weaker effort than the second, delivering humorless lines that caused audience members to squirm in their seats or glance at the ground. The redundancy of the screenwriters is astonishing - how many more times can four grown men embark on a drunken adventure to locate one of their own "lost" friends? The excessive violence in this particular film plagues the screen that once featured blissful stupidity and original comedy.
"After Earth"
Perhaps one of the most anticipated summer motion pictures, commercials and advertisements with Will Smith's face plastered across them popped up on our computer and television screens all throughout the spring months. The plot, admittedly, was questionable from the start, but Will Smith has a habit of engaging in seemingly profitless films that turn out to exceed our expectations ("I Am Legend," "Seven Pounds"). Unfortunately, Smith also has a habit of tossing his children into situations that may be too substantial for them to grasp. Despite the impression of the advertisements, Will Smith only appeared in "After Earth" for a short period of time in which he perched himself on a futuristic type of throne. Even during these moments, his acting is sub-par. During the rest of the film, young and inexperienced Jaden Smith is forced to wander the screen in a series of action scenes and contorted facial expressions, making viewers wonder if he has the chops for such an undertaking.
"The Lone Ranger"
Johnny Depp's name has been exploding across magazine covers over the past few months, namely for his spotlighted relationship with rising actress Amber Heard. For this reason, when Depp appeared on billboards for "The Lone Ranger," complete with the demeanor and face paint that resembled his lovable "Pirates of the Carribean" character, it was assumed that audiences would flock to theaters. However, even Depp's rugged charm and evident onscreen comedic chemistry with co-star Armie Hammer could not rescue the film from its convoluted web of irrelevant characters and muddled subplots. What's worse, after an hour and a half of a sufficient mixture of confusion and boredom, the film makes the dire decision to declare no end in sight. Director Gore Verbinksi should be informed that not all of his projects are capable of embodying the two-and-a-half hour "Pirates" experience.
Reach Staff Reporter Emily Mae Czachor here.