Film and TV
10 Celebrities To Watch Out For In Fall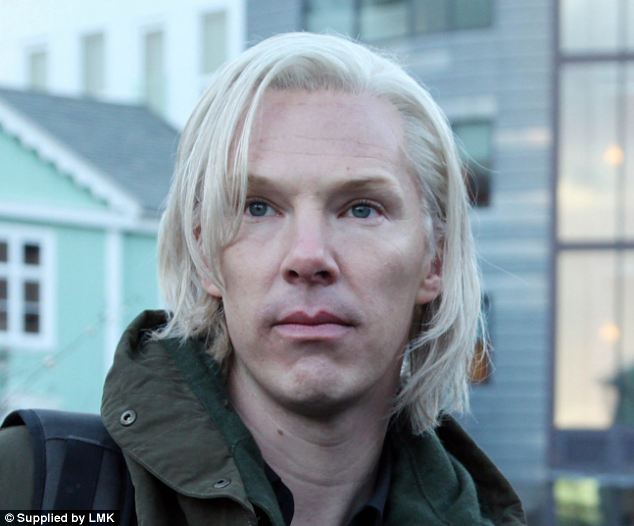 With films coming out for the holiday season and TV shows returning from summer hiatuses, entertainment journalism can feel like an overwhelming jumble of somewhat-familiar names and faces. Here is a list of ten celebrities to keep in mind while navigating the sea of Hollywood news.
Benedict Cumberbatch
Over the 2013-2014 film season, this man will be ubiquitous. During the Toronto International Film Festival, which began on September 6, he had three premieres: "The Fifth Estate," "12 Years a Slave" and "August: Osage County." He also lends his voice (and actions, via motion capture) as Smaug in the second "Hobbit" film, "The Desolation of Smaug." I would remind readers to keep an eye out for him, but I don't really think that will be necessary, given his many roles in the upcoming months.
Bill Nye
Bill Nye was recently announced to be a member of this season's "Dancing With the Stars" cast. Although there is some skepticism about his athletic and dancing ability (despite the fact Nye has frequented dance studios in Pasadena, California.), fans of the science star were overjoyed for the news. If the crowd doesn't shout "BILL BILL BILL BILL" at some point during his run, then there is something seriously wrong with this world.
Justin Timberlake
Timberlake's fourth studio album, "The 20/20 Experience: Part 2 of 2" is due to be released on Sept. 30. Although he announced his return to music in January 2013, he will be appearing this fall in "Runner, Runner" as Richie Furst, a Princeton student who loses his tuition money to online poker and becomes embroiled in the world of online gambling. The film premieres on September 27. He will also appear in the film "Inside Llewyn Davis" alongside Oscar Isaac and Carey Mulligan, about the folk music scene of New York in the 1960s. The film won the Grand Prix at the Cannes Film Festival in 2013 and is set to open December 6. For an added fill of your Justin Timberlake needs until the album drops and the films come out, check out this fantastic blog Justin Timberlake Doing Things for inanity and deadpan humor.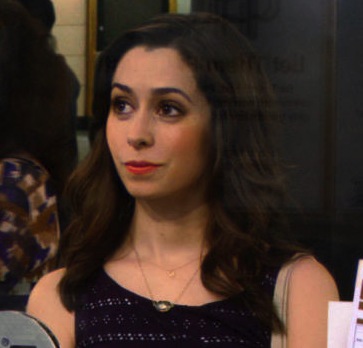 Cristin Milioti
Although Cristin Milioti first appeared as "The Mother" in "How I Met Your Mother" on March 24, she will be reprising her role as the much-sought-after Mother in the ninth and final season of the show, which premieres on September 23. She was nominated for a Tony Award for her performance as the unnamed Girl in "Once," adapted from the film of the same name. Milioti's inclusion as a series regular in "How I Met Your Mother" marks the first expansion of the cast list since the show's beginning. She will also appear in "The Wolf of Wall Street," the Scorcese-directed biopic based off Jordan Belfort's memoir.
Forest Whitaker
2013 has already been a busy year for Whitaker, who has appeared in "The Last Stand" with Arnold Schwarzenegger, the Orlando Bloom film "Zulu," which was selected as the closing film at Cannes in 2013 (but will only air in France), in the film "Pawn," as the eponymous butler Cecil Gaines in "The Butler" and will appear in "Black Nativity," a musical drama featuring appearances by Angela Bassett, Jennifer Hudson and Mary J. Blige. The film will premiere November 27, 2013 in the United States. In addition to his acting projects, he also produced "Fruitvale Station," which won the Sundance Film Festival Grand Jury Prize.
Chiwetel Ejiofor
In "Twelve Years a Slave," this British actor ("Serenity") will take on the true role of Solomon Northrup, a free Northerner who is kidnapped and sold into slavery. The film, adapted from Northrup's autobiography, premiered at the Telluride Film Festival on August 30 and will be released commercially on October 18. Widely praised by critics already, it holds a 100% rating on Rotten Tomatoes and has been tapped for the award season for acting (including Best Actor for Ejiofor), director Steve McQueen and writer John Ridley.
Chloë Grace-Moretz
The 16-year-old actress reprised her role as "Hit Girl" in "Kick Ass 2," which premiered in August 16 and contributed narration to the documentary "Girl Rising." On October 18, she will play Carrie in the adaptation of Stephen King's horror film, the third version of the novel: the original 1976 film, a 2002 television remake and this version, which was announced in 2011. The film was originally supposed to premiere in March 2013, but the film was moved to better appeal to the Halloween film market. She has two more films ("Laggies," "The Equalizer") in post production and set to be released in 2014.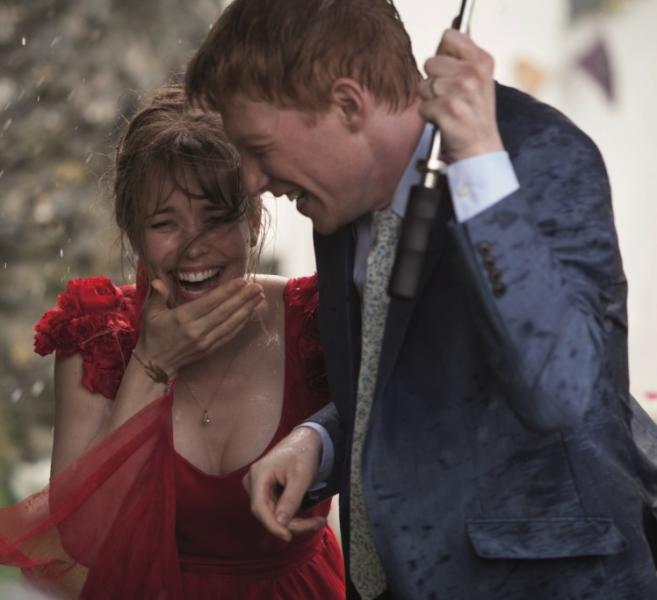 Domhnall Gleeson
This Tony-nominated Irish actor (who played Bill Weasley in "Harry Potter"), has been cast in two films and a television show in 2013. He plays the protagonist Tim in "About Time," a time travel rom-com from the creators of "Love Actually." Although his "breakout" year was 2010, when he starred in "Harry Potter," "True Grit" and "Never Let Me Go," he appeared in 2013 in the British miniseries "Black Mirror" as Ash, a social media addict. He will also appear in "At Swim-Two-Bird," adapted by the novel of the same name by Irish author Flann O'Brien. His father, Brendan Gleeson (Mad-Eye Moody in "Harry Potter," "In Bruges") will be making his directorial debut.
Lady Gaga
Lady Gaga, who will end her two-year hiatus with her third album "Artpop" will be released November 11, 2013. Her first single, "Applause," was released August 12, before it could potentially leak. Although she first performed the single during the VMAs, certain…other…performances (Yes, Miley, we mean you) caught the headline. Lady Gaga will also appear in Robert Rodriguez's "Machete Kills" in 2013 and "Sin City: A Dame to Kill For" in 2014.
Hailee Steinfeld
Academy Award-nominated actress Hailee Steinfeld will play Juliet Capulet opposite Douglas Booth in Carlo Carlei's adaptation of the Shakespeare tragedy. Although the film will be set in Renaissance Italy, it has been adapted from traditional dialogue, leading to a critical controversy. During the Toronto International Film Festival (TIFF), the musical romantic drama "Can a Song Save Your Life?" premiered, starring Keira Knightley, Mark Ruffalo, Adam Levine, James Corden, Cee Lo Green and Steinfeld, playing the 16-year-old Violet. She will also play Petra Arkanian in the adaptation of the Orson Scott Card novel "Ender's Game," which is set to premier November 1 in the United States.
Reach Staff Reporter Christine Bancroft here; Follow her on Twitter here.