California
State Senate Approves Undocumented Immigrant Driver's License Bill
California legislators sent Governor Jerry Brown a bill allowing undocumented immigrants a chance to get driver's licenses.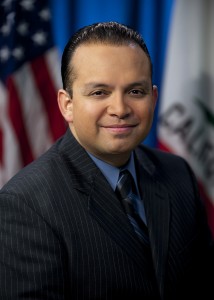 Assemblyman Luis Alejo, D-Watsonville, was able to get his bill, AB10, approved by the state Assembly and Senate. This bill gives about 2 million Californians a chance to legally drive.
During the last hours of the 2013 state legislative session on Thursday, the bill was left for dead. However, the Senate approved it with a 28-8 vote. They sent it back to the Assembly so that it could pass, according to The Sacramento Bee. It revived through the persistence of Alejo and other Latino lawmakers on the Assembly floor. The state Assembly approved the bill on a 55-19 vote, according to NBC.
Shortly after the vote, Governor Jerry Brown issued a statement saying he will sign the bill into law. In the statement, Governor Brown says, "Hopefully it will send a message to Washington that immigration reform is long past due."
Thanks to this bill, nearly 2.5 million undocumented immigrants living in California will be able to have a driver's license. The licenses will solely be for driving purposes. They in no way make undocumented immigrant eligible for employment or voting. The ID itself will have recognizable features in the front and back to satisfy federal requirements and provisions to guard against discrimination, according to The Sacamento Bee.
The licenses will place undocumented immigrants under a legal umbrella. This will prevent situations in which immigrants face arrest, deportation, heavy fines, and/or car impoundment if pulled over. The bill ensures that all drivers in California will be properly trained, insured, and licensed. This will make roads safer and people more accountable for their actions on the road. In the long term, this measure will allow undocumented immigrants to contribute to the state economy.
Despite the overwhelming approval of the Senate and Assembly, some still don't agree with the bill. A majority of the California public doesn't agree, according to a poll on U-T San Diego. So where do you stand? Do you approve of this bill? Why or why not?
Reach Executive Producer Kristy Plaza here. Follow her on Twitter.